Golf
Invitationals
25 November, 2019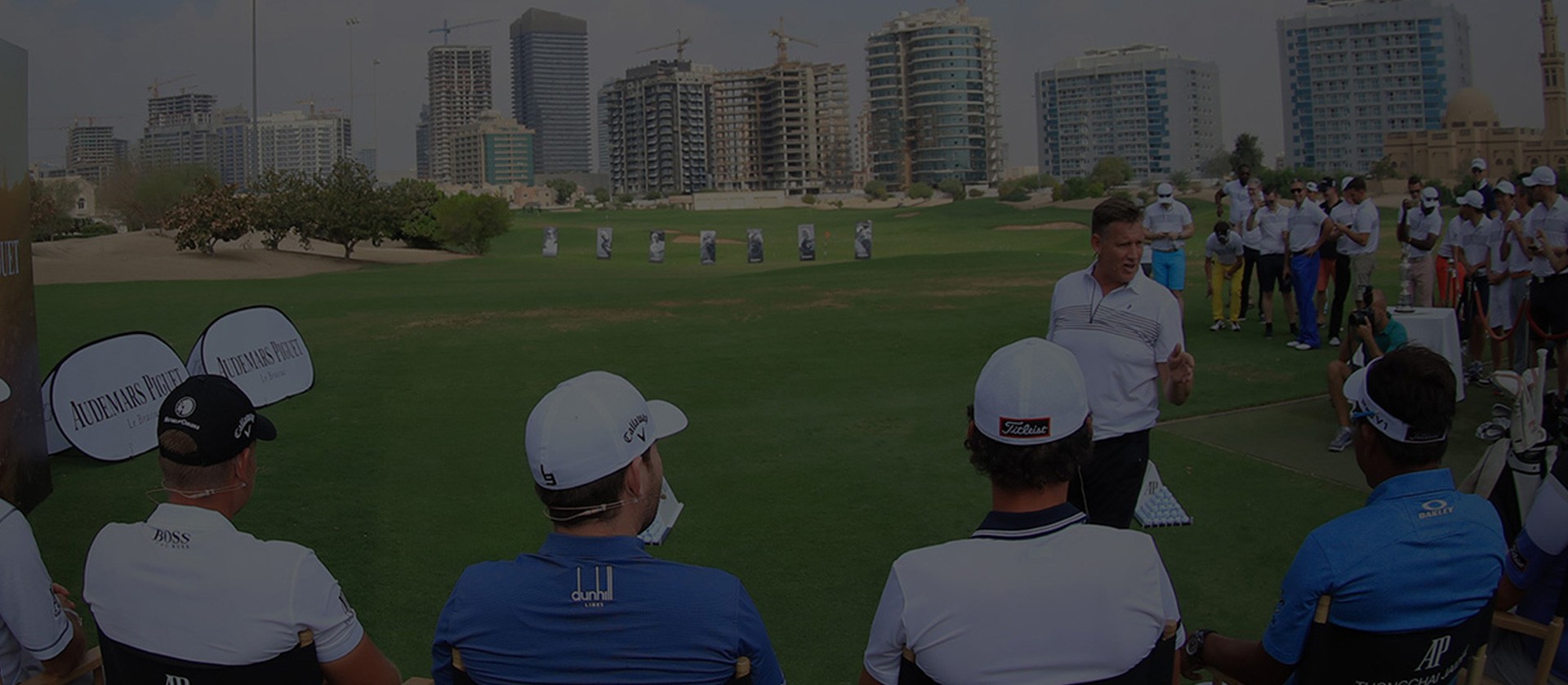 Audemars Piguet organises its own series of private tournaments at prestigious golf courses around the world. Cherished guests enjoy the entertainment and thrill of playing alongside one of the brand Ambassadors at the numerous Audemars Piguet Golf Trophies every year.
Since 2013, the series climaxes in the Audemars Piguet Golf Invitational which gathers most of the Dream Team of golf Ambassadors and provides a unique experience.
Monday, 25 November 2019
9 outstanding pro golfers joined the Audemars Piguet family for the second Golf Invitational of the year to celebrate the end of the season. The unique family reunion gathered 72 watch collectors, who enjoyed a demonstration of the golfers' extraordinary talent.
Me and My Golf, the world number one golf Youtubers, hosted an exciting challenge on the driving range, which quickly turned into a battle for the honour between the highly competitive pros. Following an entertaining warm-up, the ambassadors led their respective teams of watch enthusiasts around the challenging golf course at the Els Club, sharing valuable tips with them.