Chronographs were developed in the 19th century with the increasing necessity to measure short periods of time and performances, such as horse races.
Like striking and astronomical complications, chronographs have been a speciality of Audemars Piguet since its inception. Of the 1,625 watches produced in the 1880s and 1890s, just over 600 models contained a chronograph, half of which were equipped with a split-second function and six with a jumping seconds display. Since then, Audemars Piguet has continuously produced watches with the chronograph function.
A chronograph is a complication that measures and allows the reading of time continuously or by interval, without affecting the precision of the watch. Once activated, the push-pieces allow the chronograph hand to be started, stopped and restarted at will, then reset to zero. A chronograph is technically complex to realize because the synchronization of several components must be fast, precise and fluid.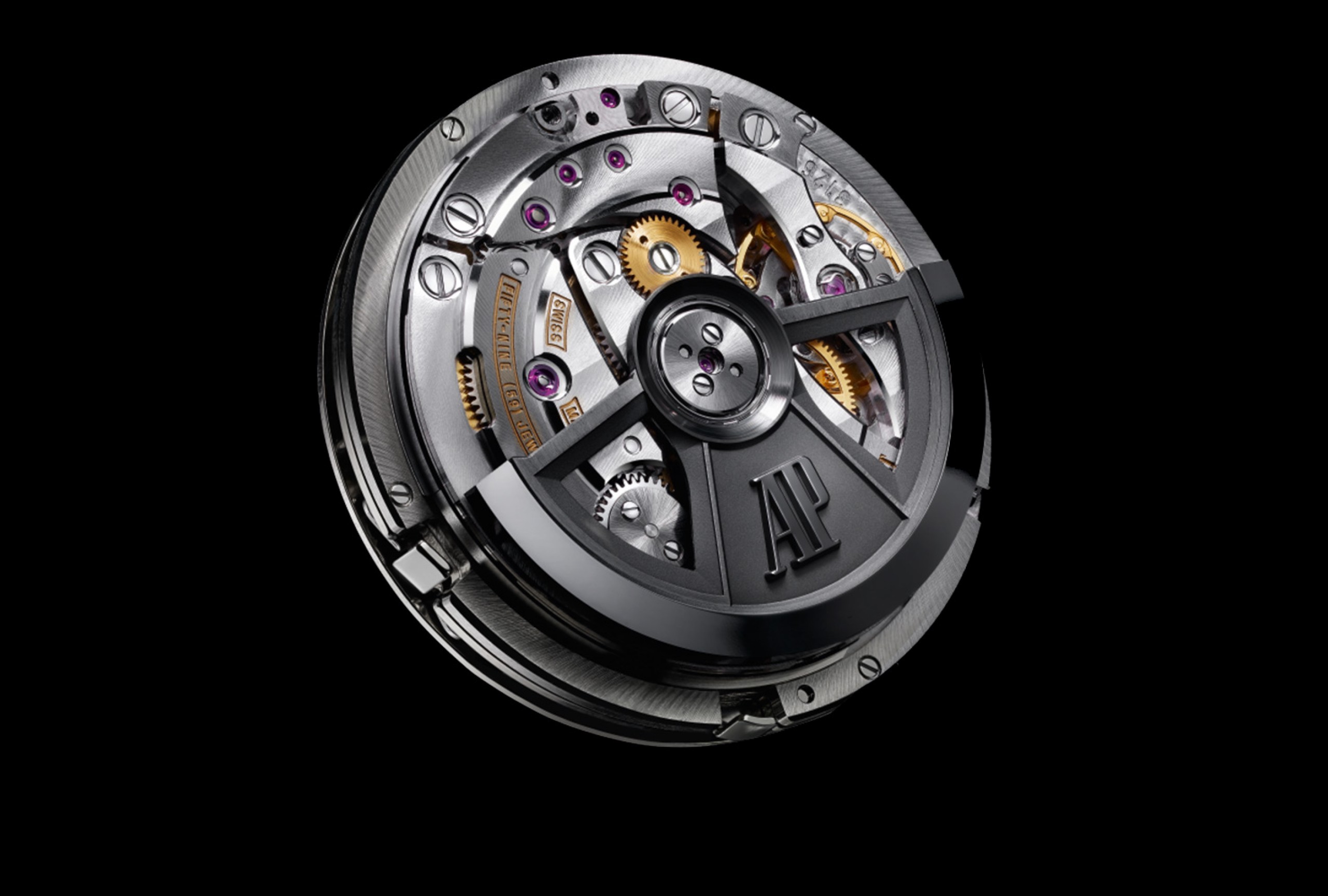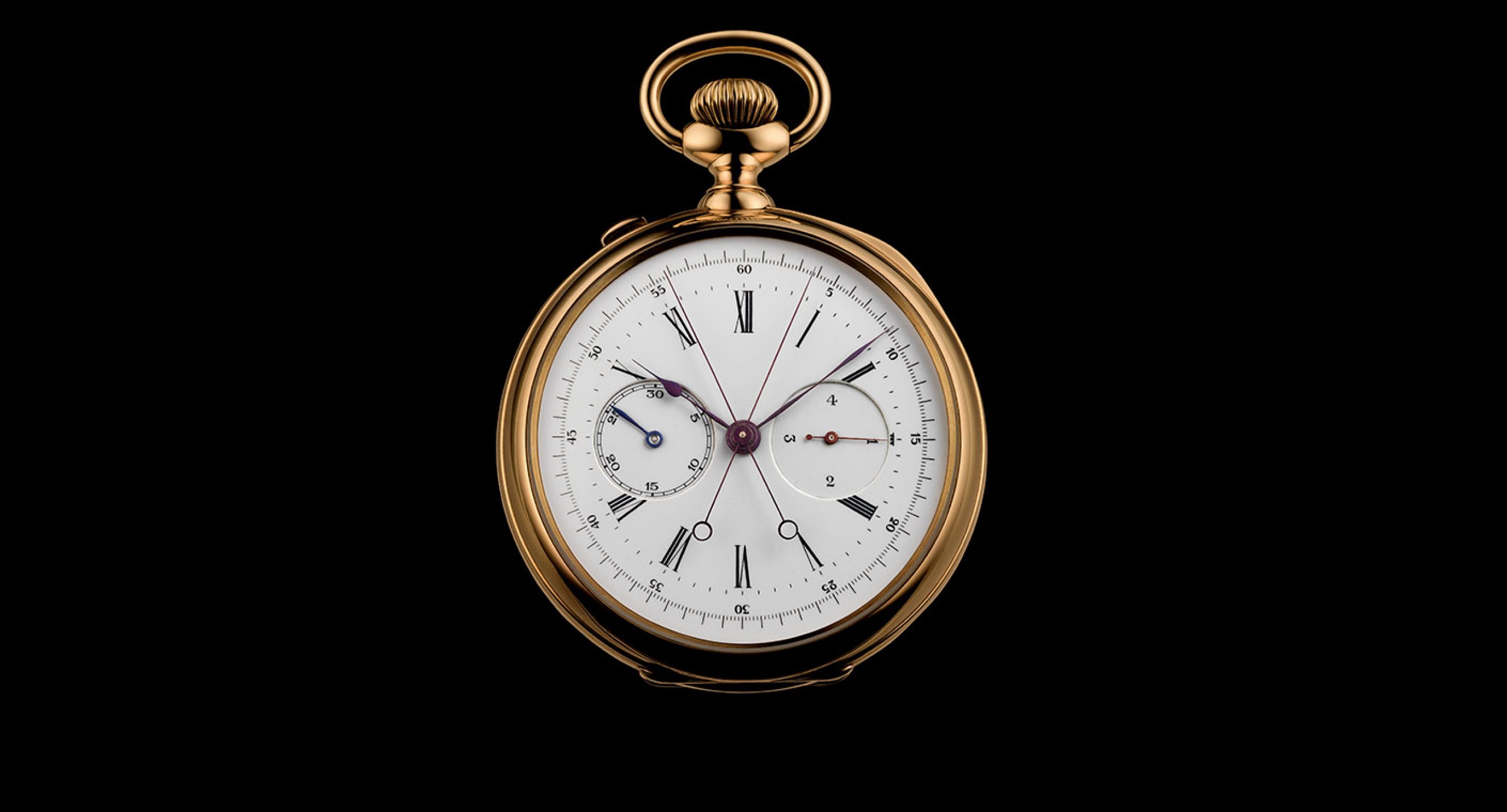 Split-seconds chronographs are fitted with an additional second hand that can be stopped in its tracks in order to measure an intermediate, or to maintain a reference time. When activated at the start of a race, both hands begin together. The split-seconds hand can be stopped at any moment to measure a time, while the chronograph hand continues its course. At a simple press of a push-piece, the split-seconds hand jumps back in unison with the chronograph hand.
The flyback function on a chronograph enables to reset and instantaneously restart the chronograph hands without having to stop the chronograph first.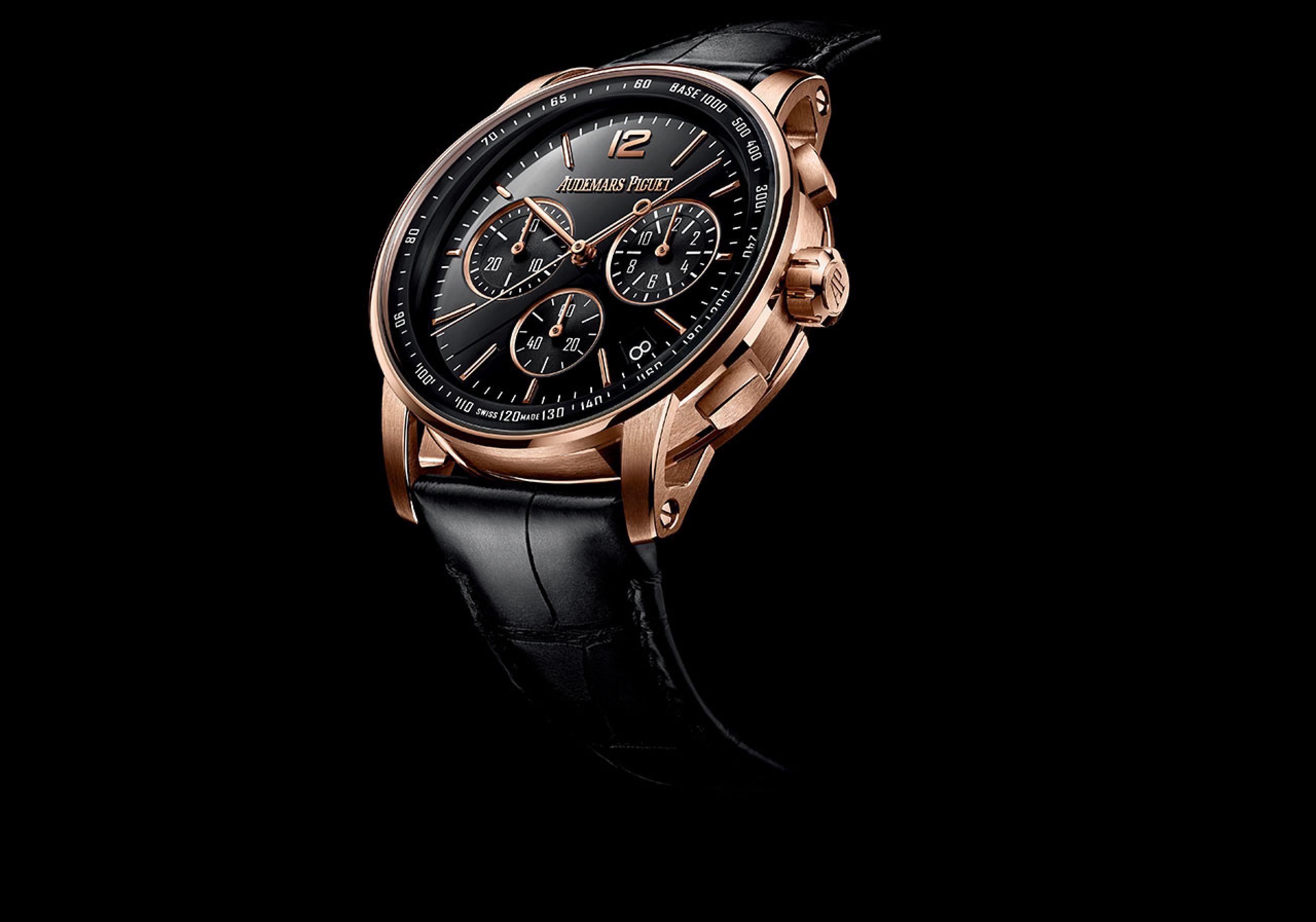 Follow the making of our latest in-house chronograph with flyback function, Calibre 4401.
All our movements are born from the expertise of our watchmakers, engineers and craftspeople working in perfect harmony with cutting-edge technologies. The goal has remained the same since 1875: to take advantage of the best of both worlds to create innovative mechanisms finished with exquisite decorations and assembled by hand.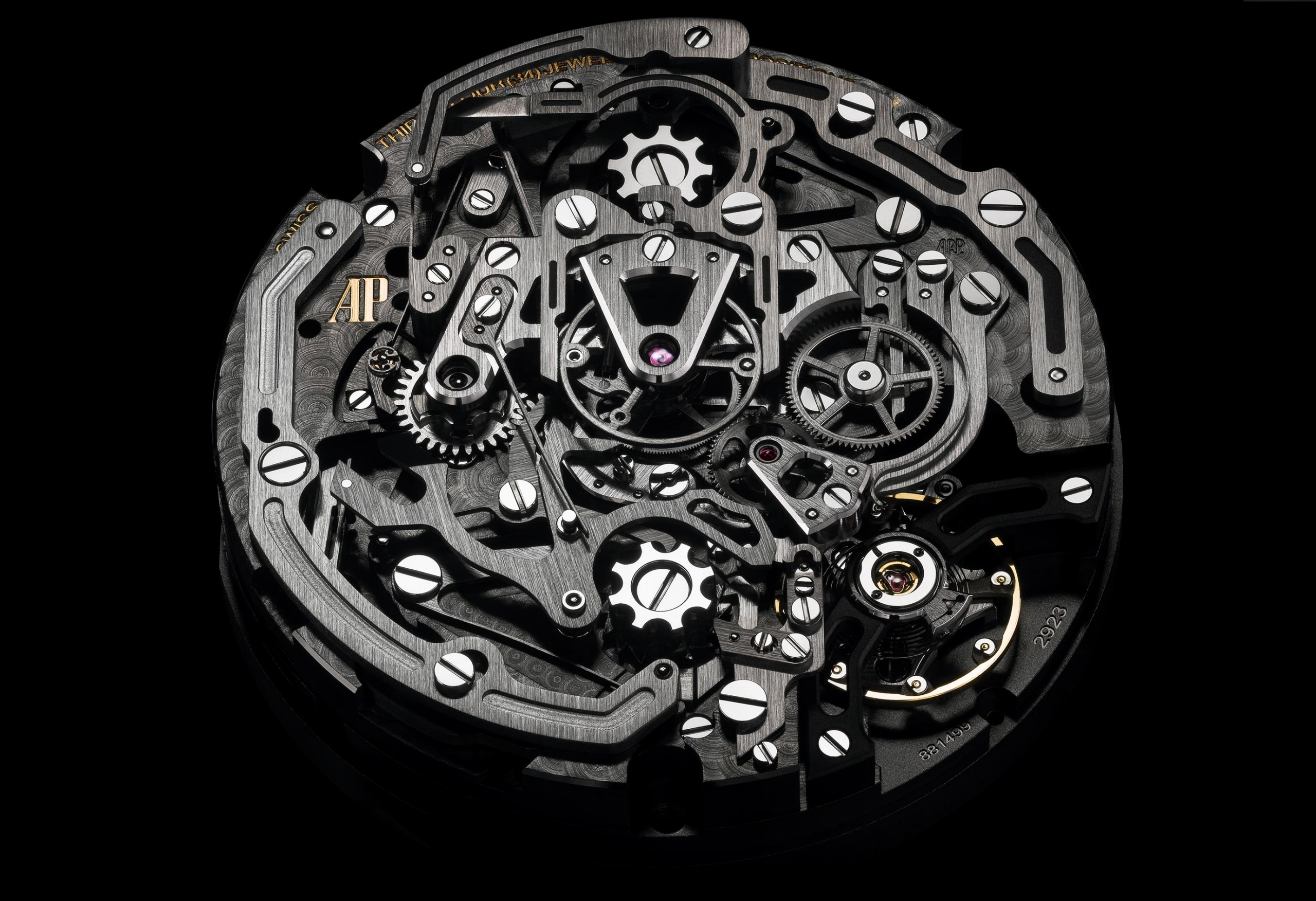 In 2010, Michael Schumacher challenged Audemars Piguet engineers to create a mechanical wristwatch that could measure multiple consecutive lap times on the racetrack, without having to restart the stopwatch at the end of each lap. This could only be done digitally before! Five years later, the Manufacture released the Laptimer, featuring a single chronograph with flyback function driving two central sweep-seconds hands that can be controlled independently via three push-pieces.
This patented mechanism features no fewer than three column wheels. One of the column wheels, located at six o'clock, controls the chronograph sequence; while the two other wheels, positioned at twelve o'clock, control the complex laptimer sequence.
Back to Our Savoir Faire