25 October 2022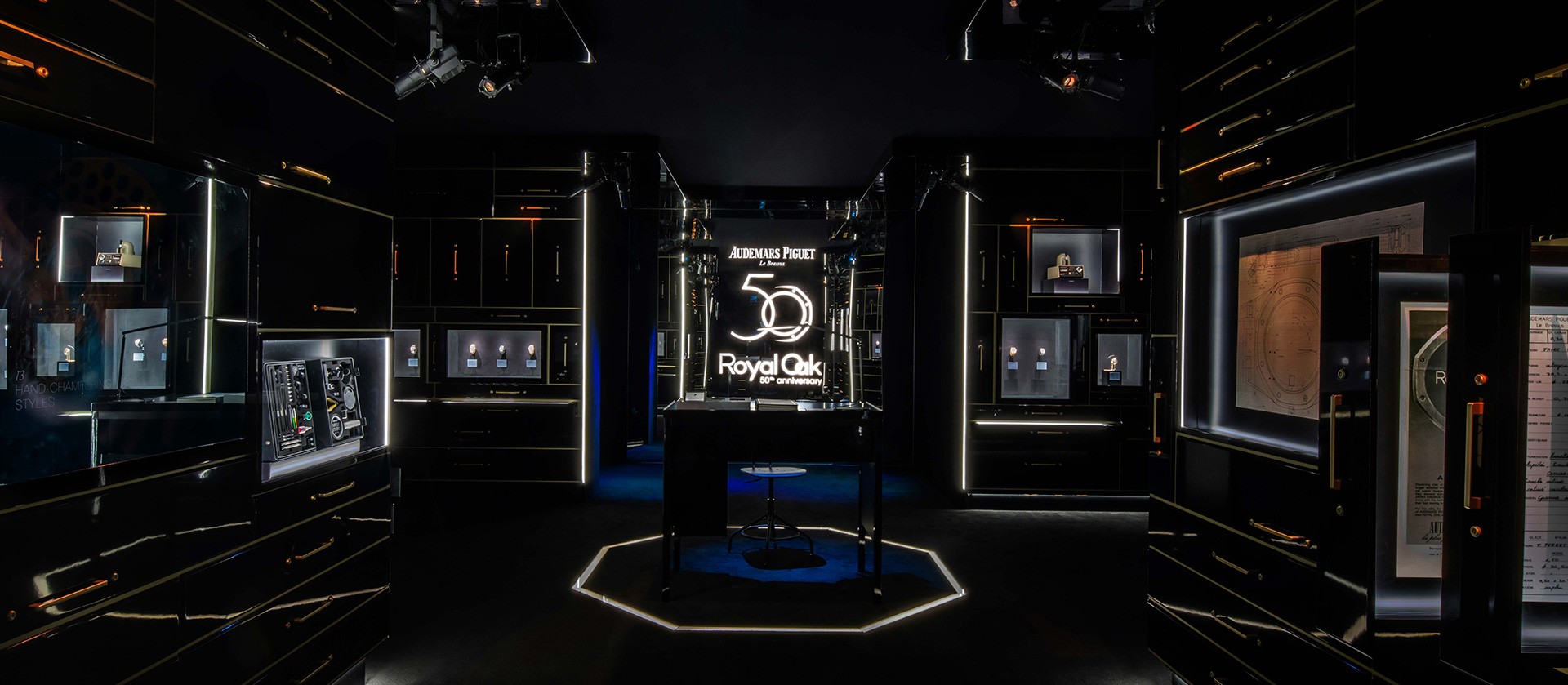 Audemars Piguet celebrated the Royal Oak's jubilee with a dedicated exhibition which was on view at the Arts Pavilion in Hong Kong's West Kowloon Cultural District from 18 – 25 September 2022. "50 Years of Royal Oak" embarked the Hong Kong community on an enthralling and interactive journey through time as they stepped into the world of this emblematic timepiece.
This temporary exhibition complemented the multiple immersive experiences organised by the brand since April 2022 in key cities around the world to pay tribute to this fine horological icon.
Visitors were invited to dive deep into the Royal Oak's universe and follow its evolution, from its first inspirations to its enduring conversations with the larger cultural world through interactive, sensorial and high-tech content. A curated display of heritage Royal Oak timepieces and 2022 novelties further highlighted the uncompromising blend of tradition and avant-garde that has characterised this pioneering timepiece since its inception.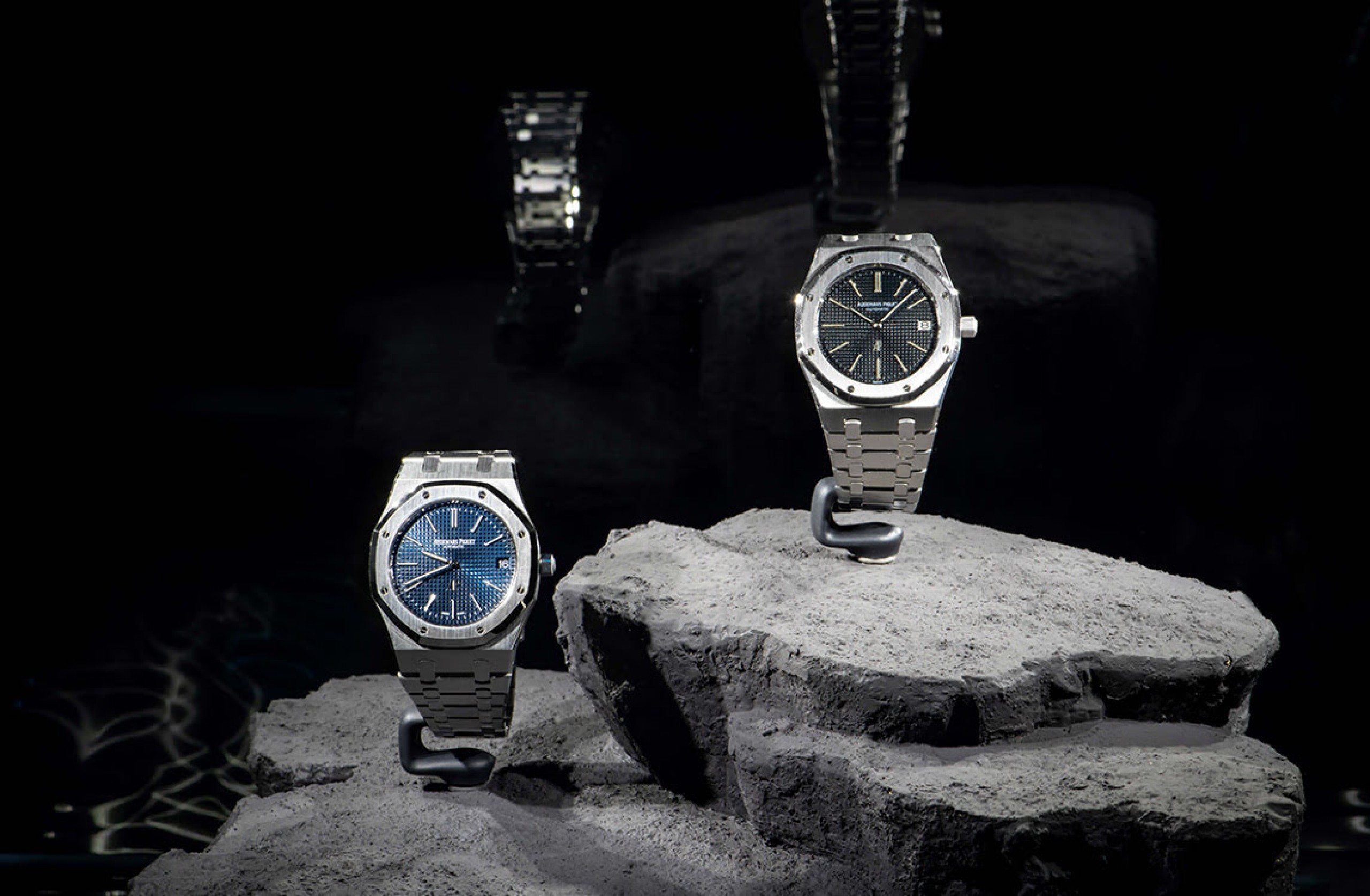 In 1972, Audemars Piguet defied conventions with the creation of its first high-end sports watch in hand-finished stainless steel, which was christened the Royal Oak. Designed by Gérald Genta, this avant-garde timepiece revolutionised watchmaking design codes with its large octagonal bezel, 39 mm tonneau-shaped case, hexagonal screws, integrated steel bracelet with links descending in size and guilloché Tapisserie dial. Despite its controversial beginnings, this watch combining sportiness with ancestral expertise paved the way for a new fine watchmaking era in tune with changing lifestyles and became a trailblazing laboratory of creativity for horological advances, new materials and pioneering designs. 50 years on, over 500 Royal Oak models have been created, all contributing to turning this iconoclast into a cultural icon within and beyond watchmaking.