24 November 2021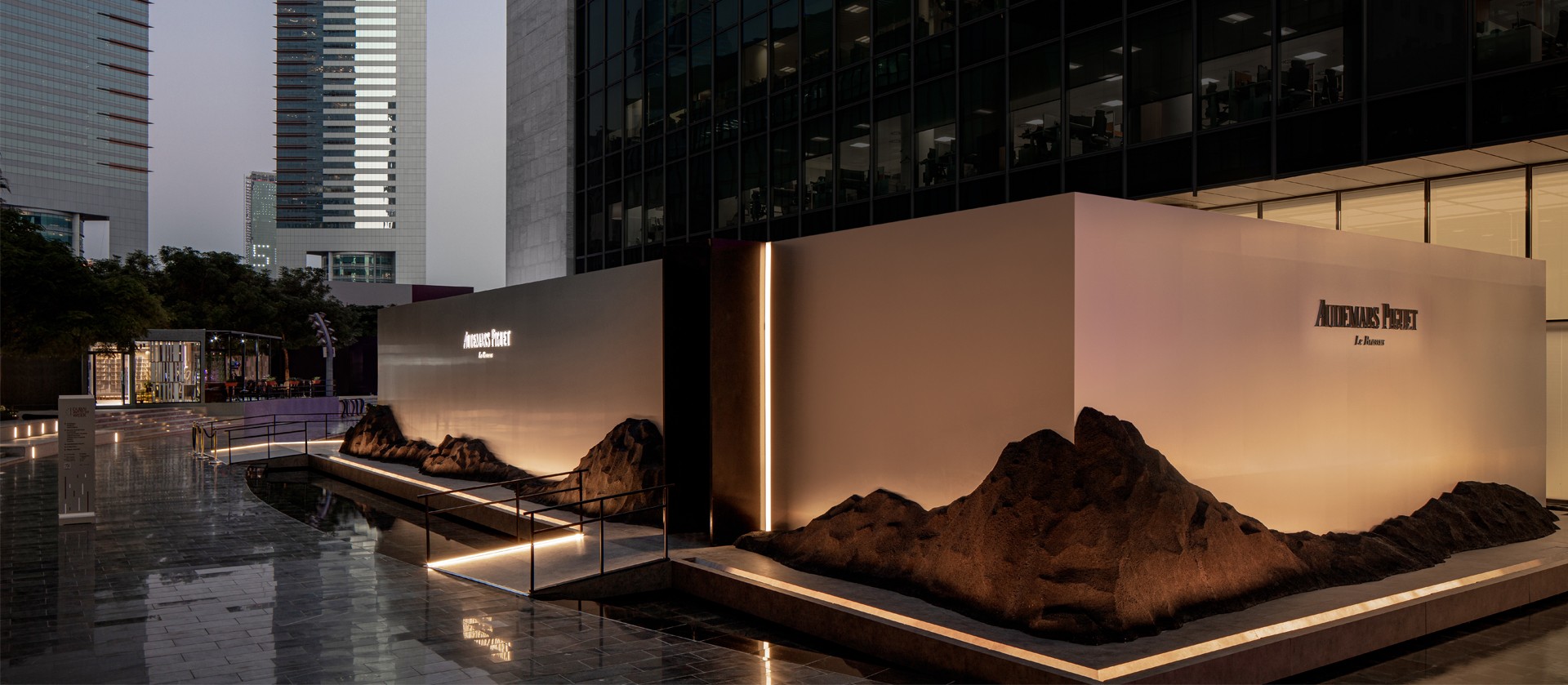 Audemars Piguet is taking part in the 5th edition of the Dubai Watch Week from 24 to 28 November 2021 at the gate of the Dubai International Financial Centre (DIFC). Audemars Piguet's space hosts a large-scale exhibition, Beyond the Limits: A Journey through Time, Design and Materials, which brings visitors at the heart of the Manufacture's endless quest for innovation.
At the heart of the exhibition lies the Royal Oak Offshore – a muscular sports watch which has been one of the brand's main platforms for creative experimentation. Launched in 1993, this pioneering watch has defied established conventions and set the trend of large-sized watches adapted to extreme sports and lifestyles. Taking ever-more creative dimensions with a wide array of unyielding materials, sizes and colours, the Royal Oak Offshore embodies Audemars Piguet's rule-breaking and free-spirited attitude.
We are delighted to participate in the 5th edition of the Dubai Watch Week, one of the leading horological platforms in terms of knowledge, experience and interaction. A major hub of culture and innovation, it offers the perfect setting to meet, discuss and drive the watch industry forward.
François-Henry Bennahmias
Audemars Piguet's Chief Executive Officer
The exhibition contextualises the development of the Royal Oak Offshore in the Manufacture's research in material innovation which accelerated in the 1980s thanks to new technological and horological advancements. Finding inspiration in fields as diverse as aeronautics, aerospace and the automotive industry, Audemars Piguet explored new territories of expression and started experimenting with high-tech materials such as ceramic and titanium – a taste for innovation that has permeated to this day.
Divided into two rooms, the exhibition displays a selection of heritage and contemporary timepieces, including emblematic Royal Oak Offshore models. In addition, visitors have the opportunity to experiment with a variety of materials, such as ceramic and gold, to better understand their physical properties and their unique transformative journey into high-end ergonomic watch designs. Audemars Piguet is also participating in the Dubai Watch Week hands-on workshop programme, with two masterclasses led by one of the Manufacture's expert watchmakers.