26 January 2022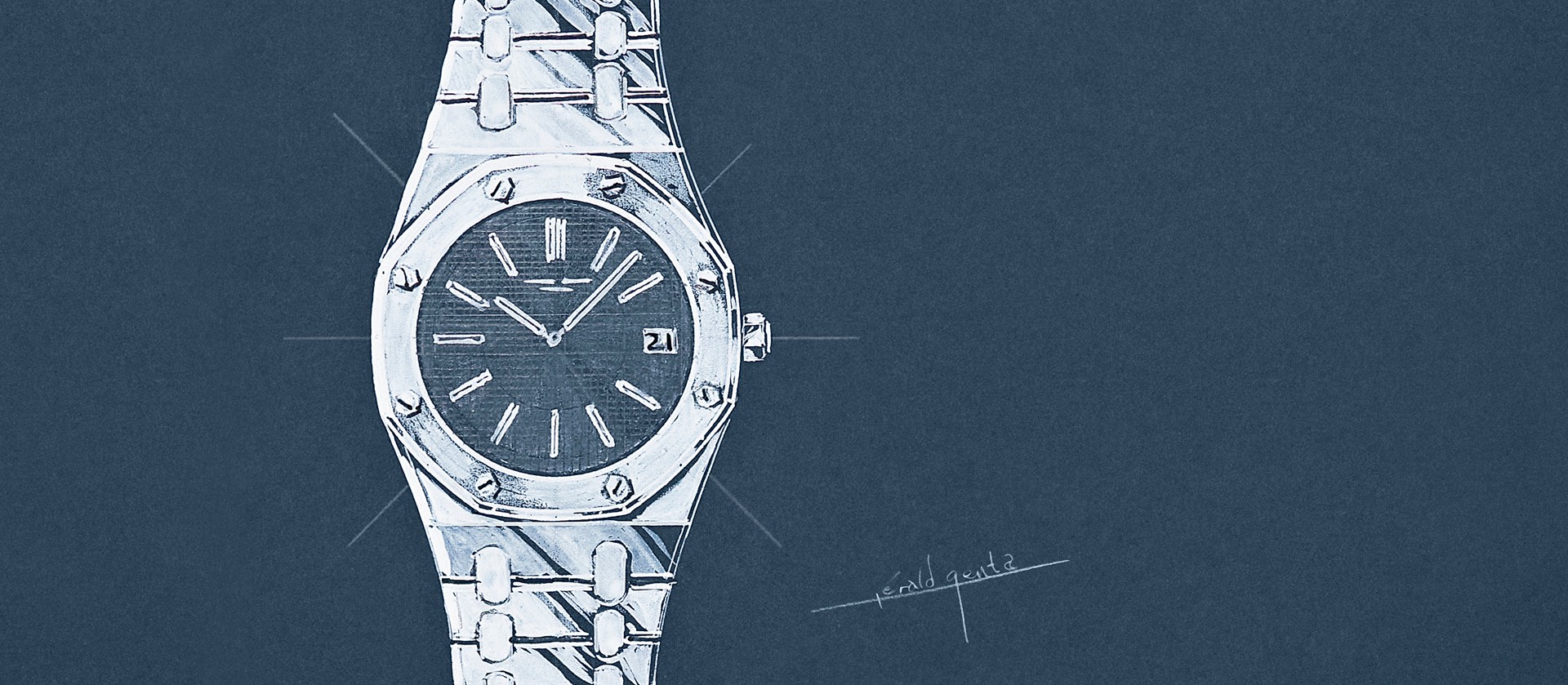 Dedicated to collectors and to the curious-minded, AP Chronicles results from years of research by the Audemars Piguet Heritage team and aims to become the reference source on the history of the Royal Oak collection from 1972 to the present day. Dealing with historical as well as technical and human aspects, it intends to document the exhaustive range of the Royal Oak models equipped with mechanical calibres.
The first part has been accessible since 2022, the year of the Royal Oak's 50th anniversary, and covers the first 10 years of its history. 
The AP Chronicles project was born in 2019 as the Royal Oak's 50th anniversary was approaching. The birth of the famous Royal Oak had been told a thousand and one times, orally or in the form of press articles, books or brochures. This abundance of information could give the illusion that everything had been said, and even repeated ad infinitum. However, on closer observation, it soon became apparent that the stories sometimes contradicted each other, that the sources were almost never cited and that beyond the few stories repeated with infinite modulations, countless questions remained unanswered.
Why was the very first variation of a radically masculine watch made for women? Why had the designer Gérald Genta stopped working for Audemars Piguet just after designing his masterpiece? Where did the name "Jumbo" come from? What was the true history of the fabled Calibre 2121? Who invented the Tapisserie motif? How did the heart of the Royal Oak collection evolve during the 1980s?
Each question led to other questions, which in turn led to the conclusion that the field of research was not only vast, but almost uncharted territory. The need for reliable and documented information is stronger than ever. The Heritage team therefore decided it would get to work!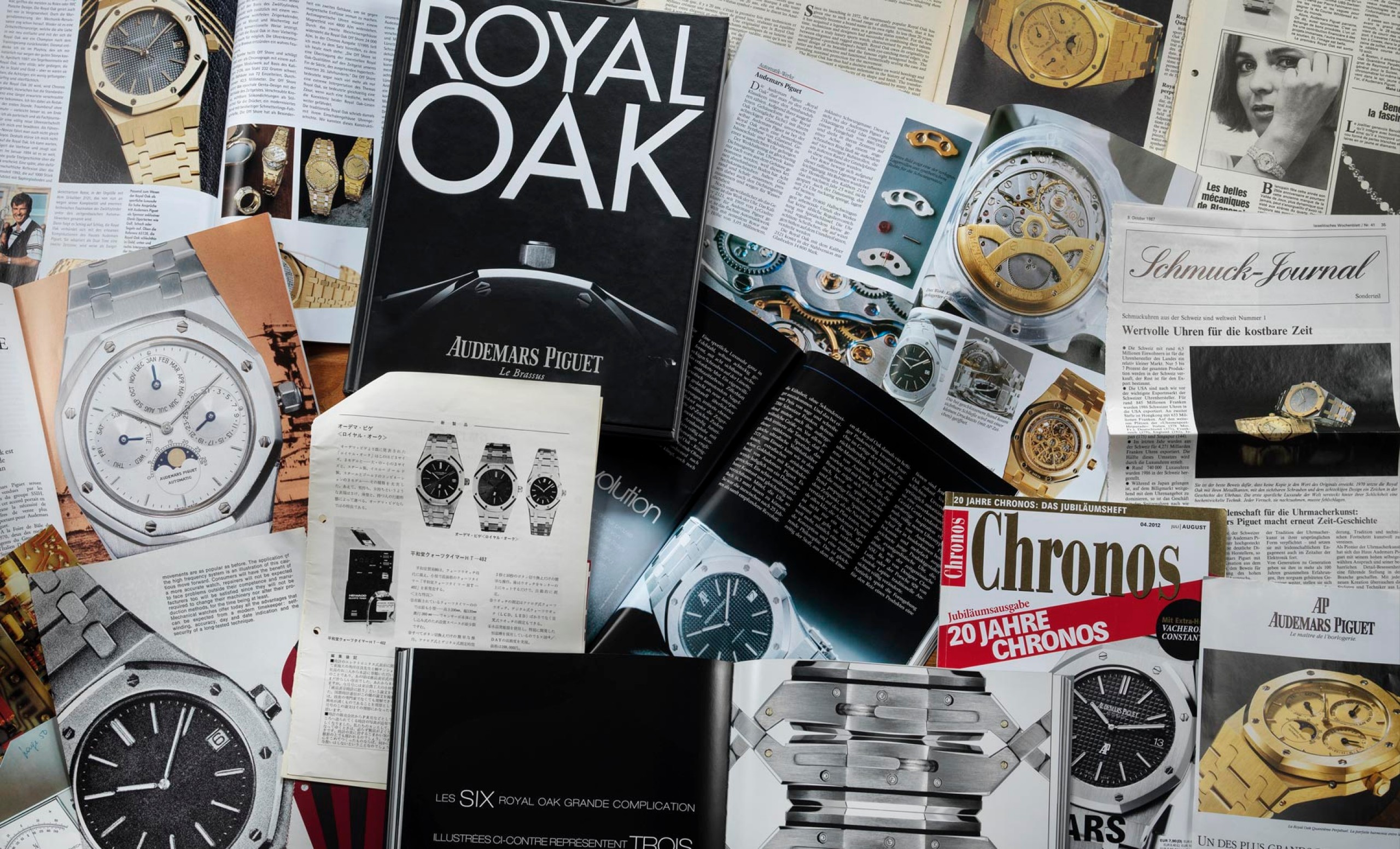 In order to build a reference source on the Royal Oak's history, the team set itself the objective of publishing, in the most transparent way possible, all the relevant information for a wide audience ranging from the curious-minded to the informed collector.
This encyclopaedic and universal approach involved exploring both the global historical background (economic and cultural evolution, history of Swiss and international watchmaking, fashion, technologies, etc.) and the more specific context (history of Audemars Piguet, regional players, manufacturing methods, production structure, etc.). It also implied investigating the history of the watches themselves, from the first sketch to the tiniest details (movement of the lug holes of bracelet 344, number of diamonds on the Model 5402 dial, etc.). Finally, it entailed painting portraits of exceptional personalities such as Gérald Genta, George Golay or Jacqueline Dimier, as well as of key locations such as the Basel Fair, Geneva or the small village of Le Brassus.