13 July 2021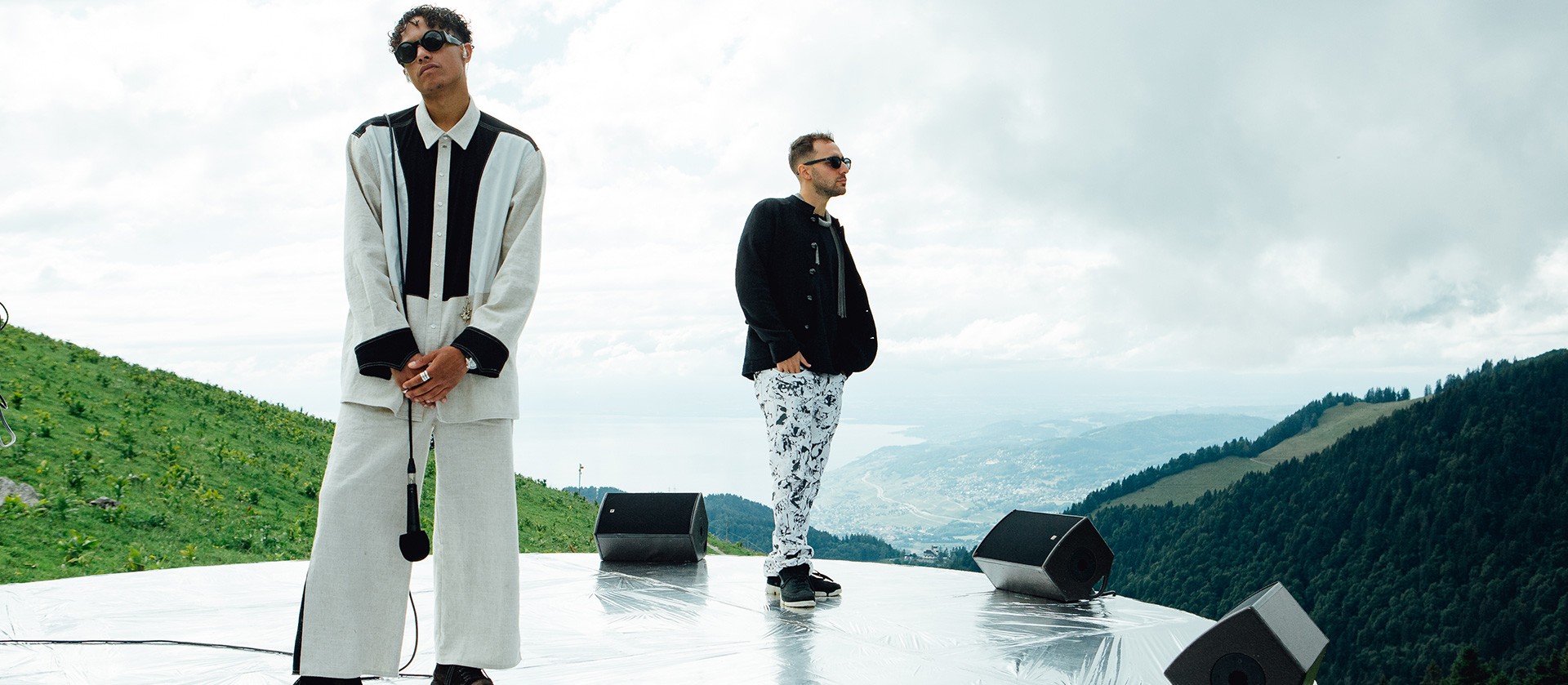 Experience the one-of-a-kind live performance of Montreal group THe LYONZ, organised in collaboration with the Montreux Jazz Festival. Recorded in the mountain scenery of Montreux's heights, the complex scenography puts this live concert in the footstep of the creative challenges the brand set to emerging music artists as part of its miniseries 180, in which the Canadian duo took part. 
For the occasion, a circular reflective stage provides a 360° view of the surrounding environment, alternating between mountain peaks and lake. The splendid natural setting is counterbalanced by a hypnotic play of lights and mirrors evolving in rhythm with THe LYONZ's unique performance, which notably previews some of the songs of their upcoming album Change in Colour to be released in October, 2021.
Dive deep into the hypnotic setting of THe LYONZ's live performance.
Explore the backstage of this unique live performance and the challenges faced by the teams while organising this concert in a mountain setting.
The musical style of Montreal group THe LYONZ blends hip hop and electronic music through heavily processed synthetic layers, shifting drum patterns, treated instruments and melancholic verses. Since the release of their debut album Peace Beyond the Pines (2015), the duo has performed in numerous venues throughout Canada and is coming to Switzerland for the first time.