06 December 2018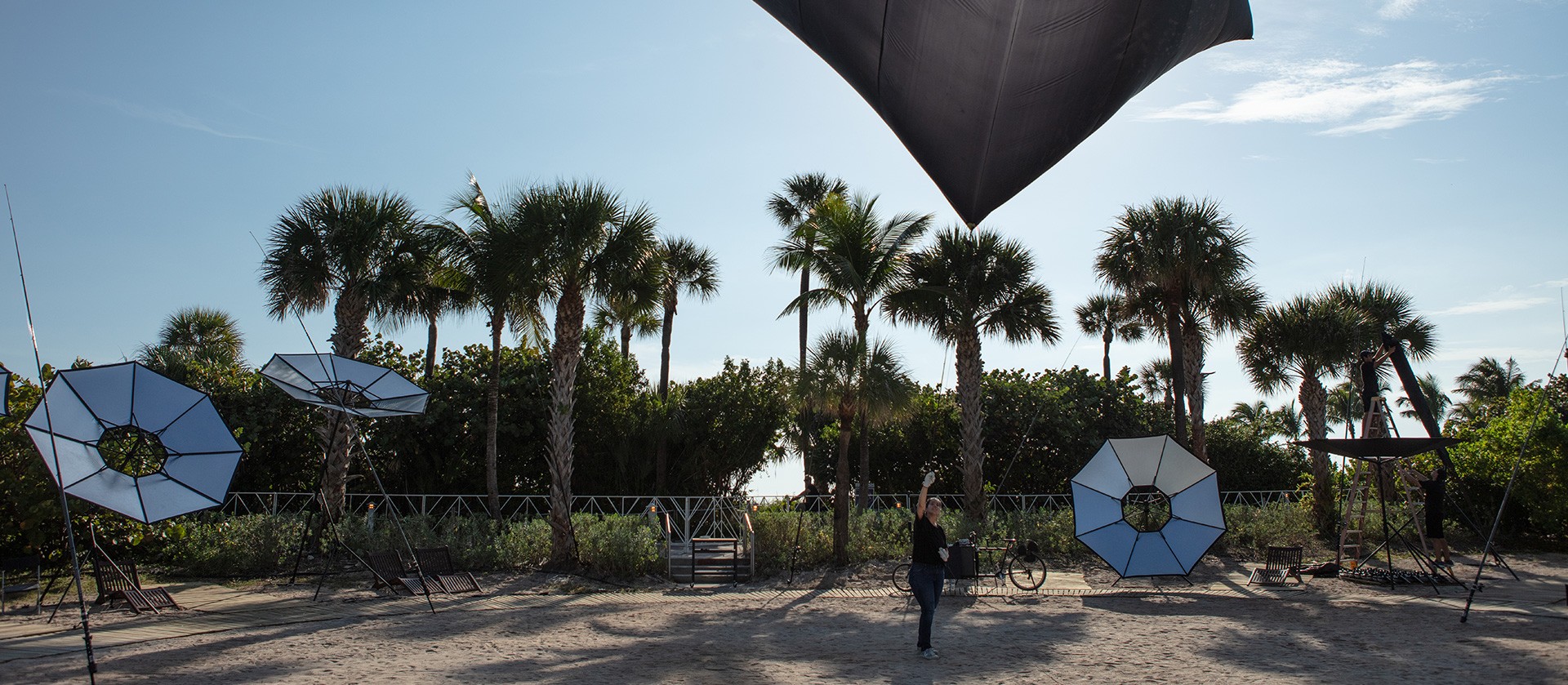 Audemars Piguet Contempory worked with Tomás Saraceno and the Aerocene Foundation to create Albedo, a work that would contribute to the Aerocene Foundation's ongoing effort to raise awareness about the Earth's increasingly fragile atmosphere and to propose imaginative ways of ridding the world of the need for fossil fuels.
First presented at Art Basel in Miami Beach 2018, Albedo, which refers to the amount of solar radiation a surface reflects, takes the form of a large-scale temporal pavilion, comprised of reflective out-turned umbrellas of various sizes. The experimental structure harnesses solar energy to lift the iconic Aerocene Explorer, a sculptural floatation device designed for solar-powered atmospheric exploration, into the air.
The work was complemented by public programming on the Miami Beach oceanfront including daily solar flight performances, community talks and solar cooking.
[My aim] is to find a way to understand who we are and what our responsibility is to the Earth.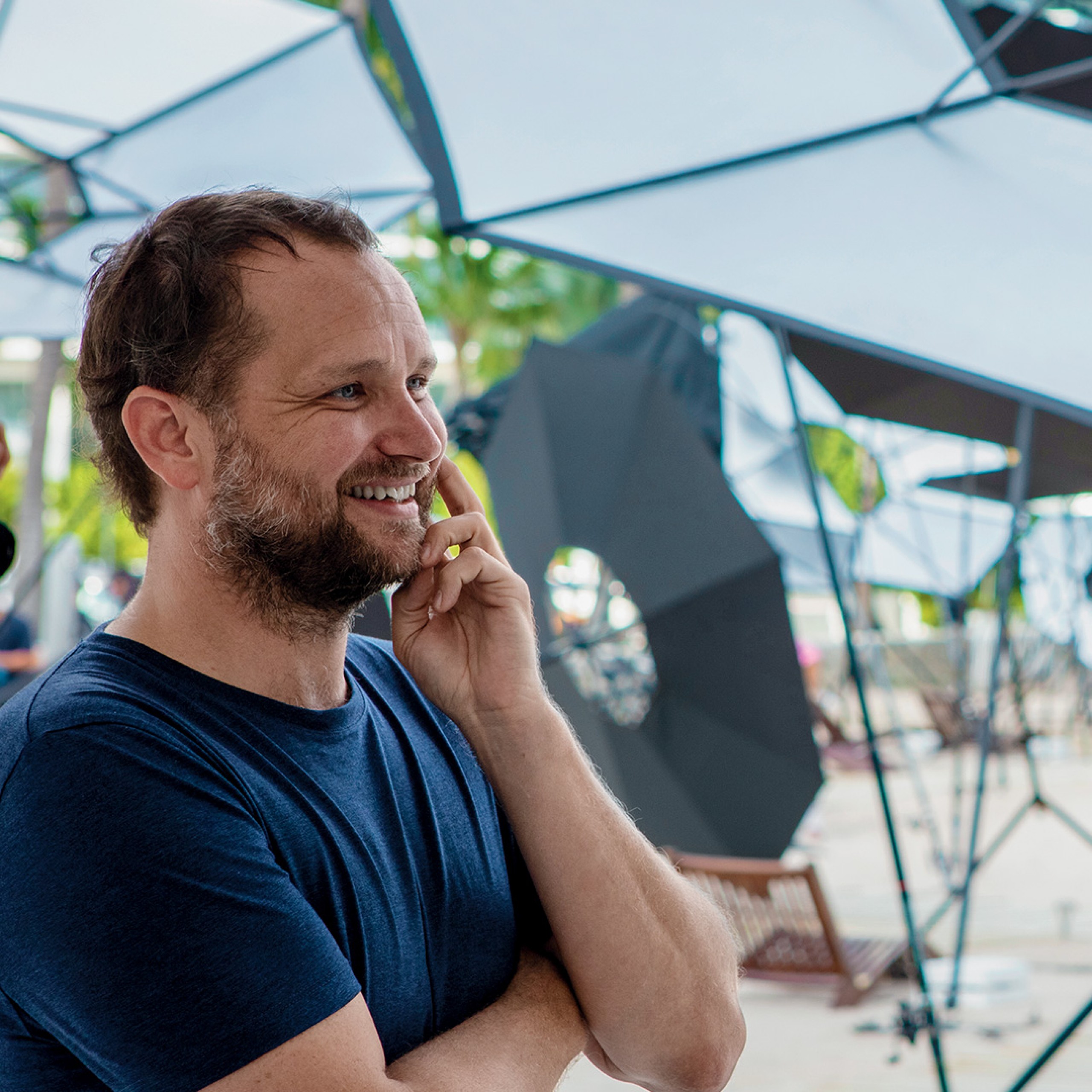 Argentinian artist Tomás Saraceno's (b. 1973) practice is an ongoing research project informed by the worlds of art, architecture, natural sciences and astrophysics. He established his studio in Berlin after studying art and architecture in Buenos Aires, Frankfurt am Main and Venice. Together with designers, scientists, engineers, historians, curators and musicians, Saraceno works to reconnect and recalibrate human attention and senses in order to develop new ways of inhabiting our shared planet. From 2014 to 2016, Saraceno directed the Institute of Architecture-related Art at Braunschweig University of Technology, Germany. In 2015, he formed the Aerocene Foundation, an ongoing open-source multidisciplinary collective project for the artistic and scientific exploration of how we may, as a culture, move beyond the framework of the Anthropocene in order to devise new modes of ethical and sustainable travel and habitation for planet Earth.
Saraceno has held residencies at the Centre National d'Études Spatiales, Paris; MIT Center for Art, Science & Technology, Cambridge, Massachusetts; Atelier Calder, Saché and the International Space Studies Program at NASA Ames, California. His work has been widely exhibited internationally in solo and group exhibitions, including at the Metropolitan Museum of Art, New York; the Grand Palais, Paris and the Venice Biennale. Saraceno is represented by Tanya Bonakdar Gallery, New York and Los Angeles, and Esther Schipper Gallery, Berlin.