14 June 2018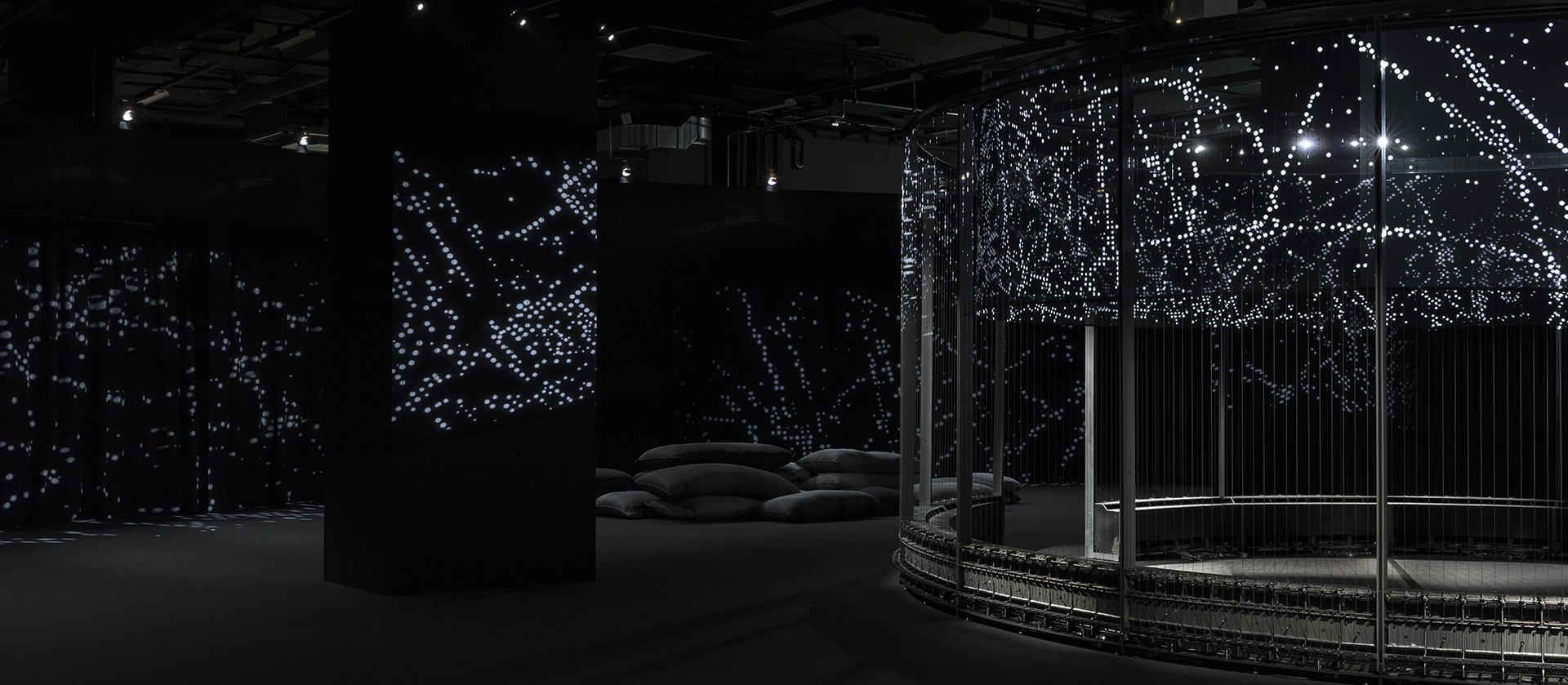 Semiconductor's HALO, the 4th Audemars Piguet Art Commission, was unveiled during Art Basel in Basel 2018. The British artist-duo, Ruth Jarman and Joe Gerhardt, worked with guest curator Mónica Bello, Head of Arts at CERN, the European Laboratory for Particle Physics in Geneva, to realise this large-scale site-specific artwork.
HALO presents visitors with an artistic interpretation of the ATLAS experiment at CERN following the artists' two-month residency in 2015. The artists received permission to work directly with raw data generated by the ATLAS experiment, a first at CERN. Taking the form of a ten-metre-wide cylinder-shaped structure that is entirely surrounded by vertical piano wires, HALO stands four metres tall and boasts a 360-degree screen on which visitors can observe kaleidoscopic data projections generated by a series of slowed-down subatomic particle collisions that ordinarily occur almost at the speed of light.
As they hit the screen, the animated data points trigger small hammers to hit the surrounding piano wires, emitting an all-encompassing vibration that resonates throughout the artwork, to be experienced both acoustically and physically by visitors. The immersive experience allows viewers to better understand subatomic nature and the complex phenomena taking place at the CERN's Large Hadron Collider (LHC).
We are taking individual proton collisions and slow those down so that you can then experience that in a human time frame.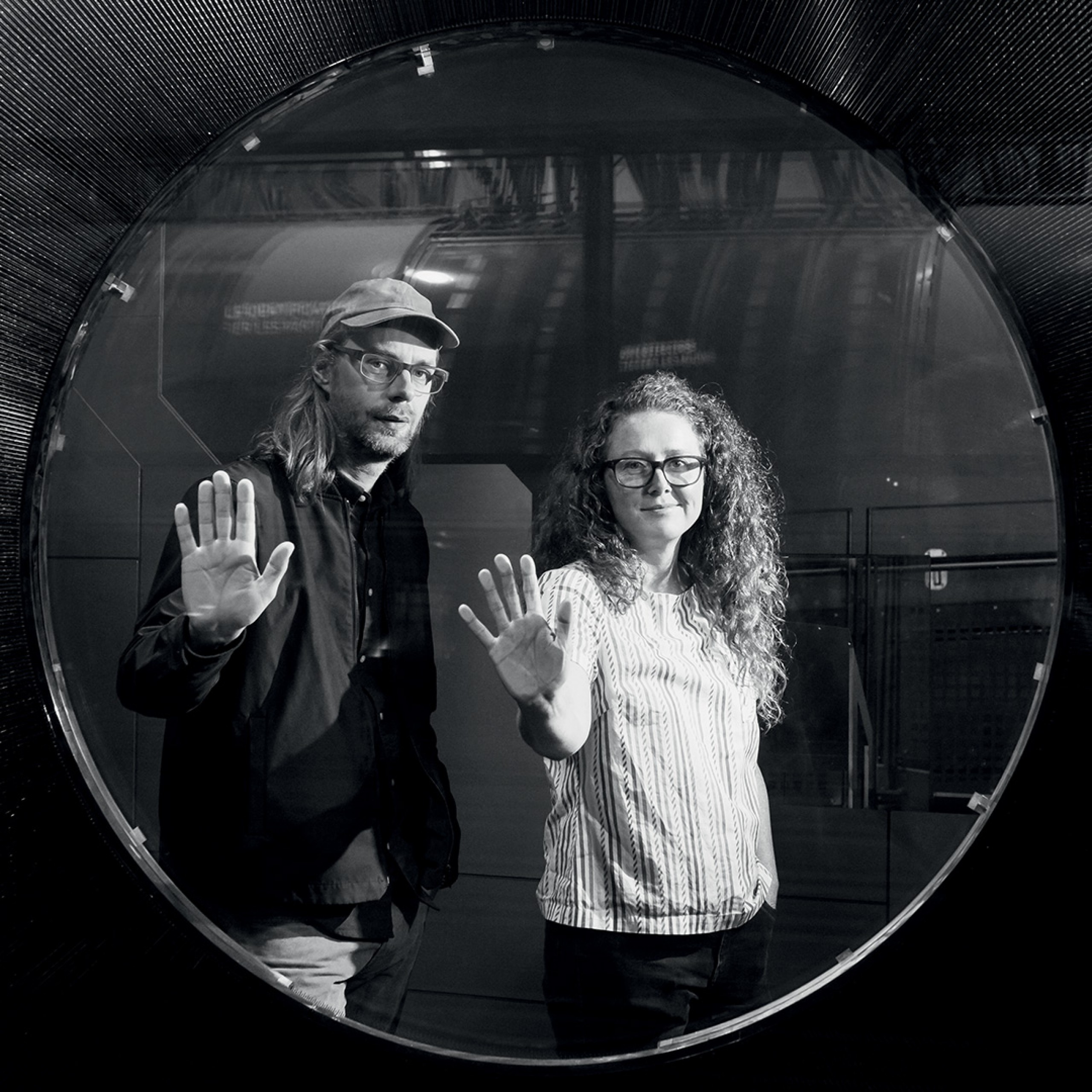 Semiconductor is British artist-duo Ruth Jarman (b. 1973) and Joe Gerhardt (b. 1972). Working collaboratively over more than twenty years, the pair creates works that push the boundaries of the moving image as a visual language. Through their immersive installations and screen-based projects, they explore the material nature of our world and how our experiences get shaped by the lens of science and technology.
Many of their works have been developed during fellowship opportunities, which have taken them into laboratories where they can observe how scientists create an understanding of the material world, including at CERN in Geneva; the Department of Mineral Sciences at the Smithsonian National Museum of Natural History in Washington, D.C.; the Gulbenkian Galapagos Artists' Residency and the NASA Space Sciences Laboratory at the University of California at Berkeley.
Semiconductor's works are part of the permanent collections of the Hirshhorn Museum and Sculpture Garden, Washington, D.C.; Centre Pompidou, Paris and the Fundació Sorigué, Lleida. Their projects have been exhibited and screened globally, including at the Royal Academy of Arts, London; the Venice Biennale; FACT, Liverpool; Cincinnati Contemporary Arts Center; the Sundance Film Festival, Utah and the International Film Festival, Rotterdam.