RYOJI IKEDA,
DATA-VERSE TRILOGY
17 May, 2021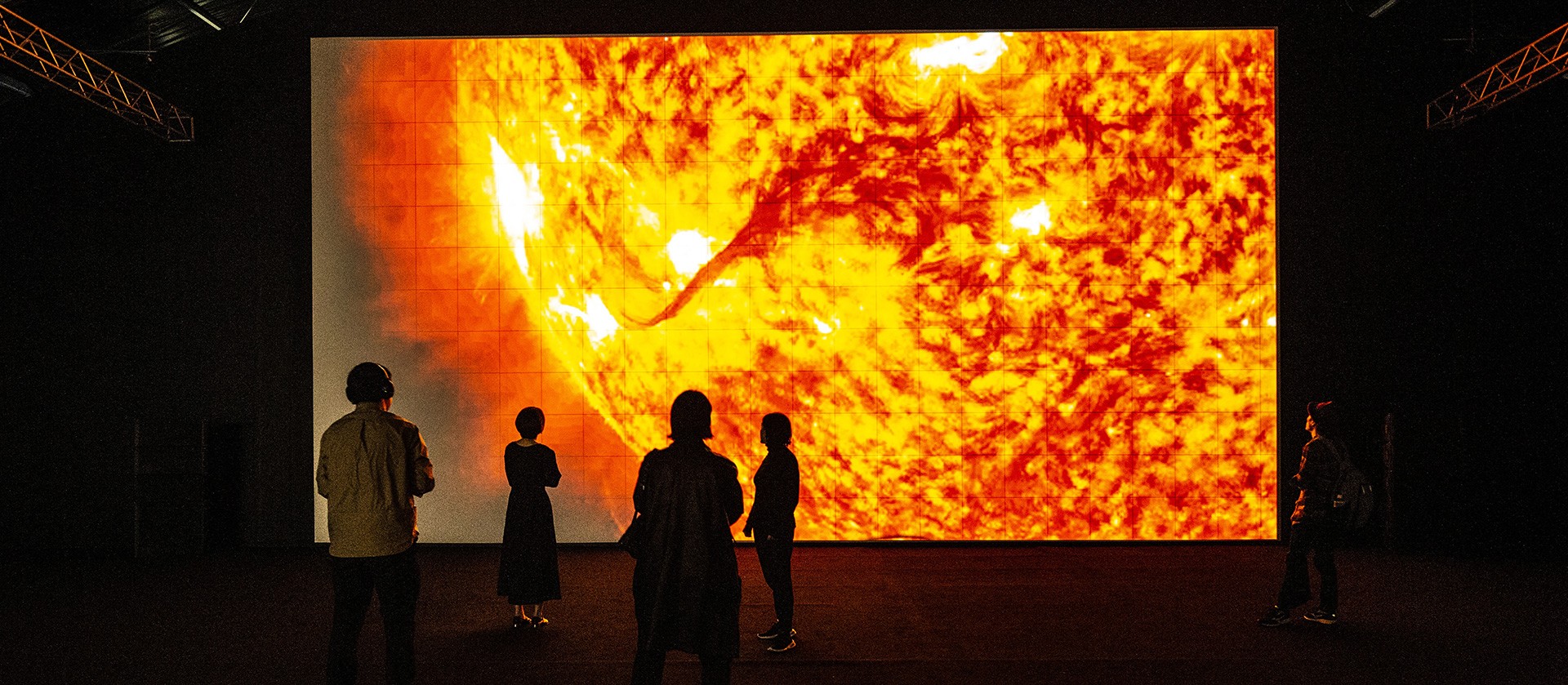 data-verse is a data-driven audio-visual trilogy by artist and composer Ryoji Ikeda which marks a two-decade culmination in the artist's research. The trilogy addresses the layered dimensions of our world, from the microscopic, to the human, to the macroscopic.
Through Ikeda's process, massive scientific data sets have been transcribed, converted, transformed, de/re/meta-constructed and orchestrated to visualise and sonify the different dimensions that co-exist in our world between the visible and the invisible. Each variation immerses visitors in the vast data universe in which we live, capturing hidden facets of nature and the vast scientific knowledge underpinning our existence. This large-scale data-driven trilogy is generated by extremely precise computer programming and features a minimalist electronic soundtrack, harmonised with Hollywood-standard, high-definition, 4K DCI video projections of scientific data onto a large screen.
The conclusive chapter of Ryoji Ikeda's data-verse trilogy premieres this month at 180 Studios in London as part of RYOJI IKEDA, the largest exhibition of works by the audio-visual artist to date in Europe, curated and produced by The Vinyl Factory and Fact in collaboration with Audemars Piguet Contemporary (20 May to 1 August 2021).
The exhibition not only marks the world premiere of data-verse 3; it is notably the first and perhaps only time the complete trilogy will be shown as one since the artwork was commissioned in 2015: a rare opportunity for audiences to see the three variations in harmony in an environment that is able to take on and maximise its scale.
The first variation of the trilogy, data-verse 1, was unveiled in 2019 during the 58th International Art Exhibition – La Biennale di Venezia, curated by Ralph Rugoff; data-verse 2 premiered in Tokyo as part of the exhibition "Beyond Watchmaking" (19 October to 4 November 2019). data-verse 1 and 2 were exhibited together at Kunstmuseum Wolfsburg (7 December 2019 – 29 March 2020).
I like playing around with the thresholds of perception.
data-verse attempts to scan the entire scale of our nature, from the microscopic to the macroscopic … I'm just guiding you, your brain makes everything. You experience, you construct your story.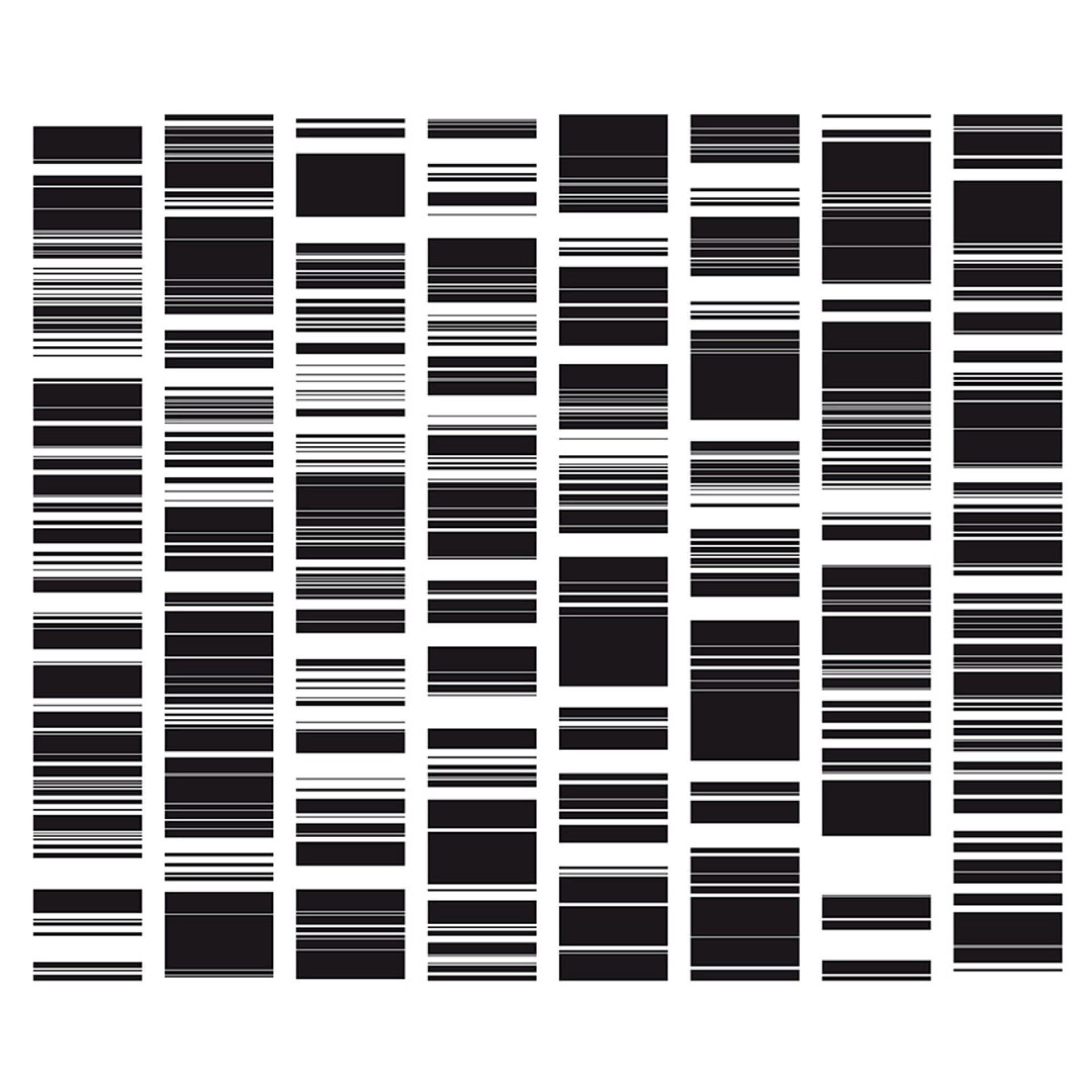 RYOJI IKEDA
Japanese leading electronic composer and visual artist Ryoji Ikeda (b. 1966) engages with essential characteristics of sound and light by means of mathematical precision and aesthetics. By experimenting with frequencies and scales difficult for the human ear and mind alone to comprehend, Ikeda renders the imperceptible through numerical systems and computer aesthetics. His long-term projects have taken a multiplicity of forms, from immersive live performances and audio-visual installations, to books and CDs and have evolved over the years to encompass his data-driven research.



Ryoji Ikeda's work has been performed and exhibited in numerous venues worldwide, such as the Museum of Contemporary Art, Tokyo; Musée d'art contemporain (MAC), Montreal; Sonár, Barcelona; The Barbican, London; The Vinyl Factory, London; The Singapore Art Science Museum; Centre Pompidou, Paris; Eye Film Museum, Amsterdam and Onassis Cultural Centre, Athens, among others.

Ikeda is the recipient of the 2001 Ars Electronica's Golden Nica Prize for the Digital Music Category, the 2012 Giga-Hertz-Award in the category of Sound Art at ZKM in Germany and the 2014 Prix Ars Electronica Collide@CERN. In 2018, Ikeda released codex | edition, the single source of his publishing and recordings. Ikeda is represented by Almine Rech Gallery, Paris, Shanghai and New York, and Taro Nasu Gallery, Tokyo.