Phoebe Hui
The Moon is Leaving Us
01 April, 2021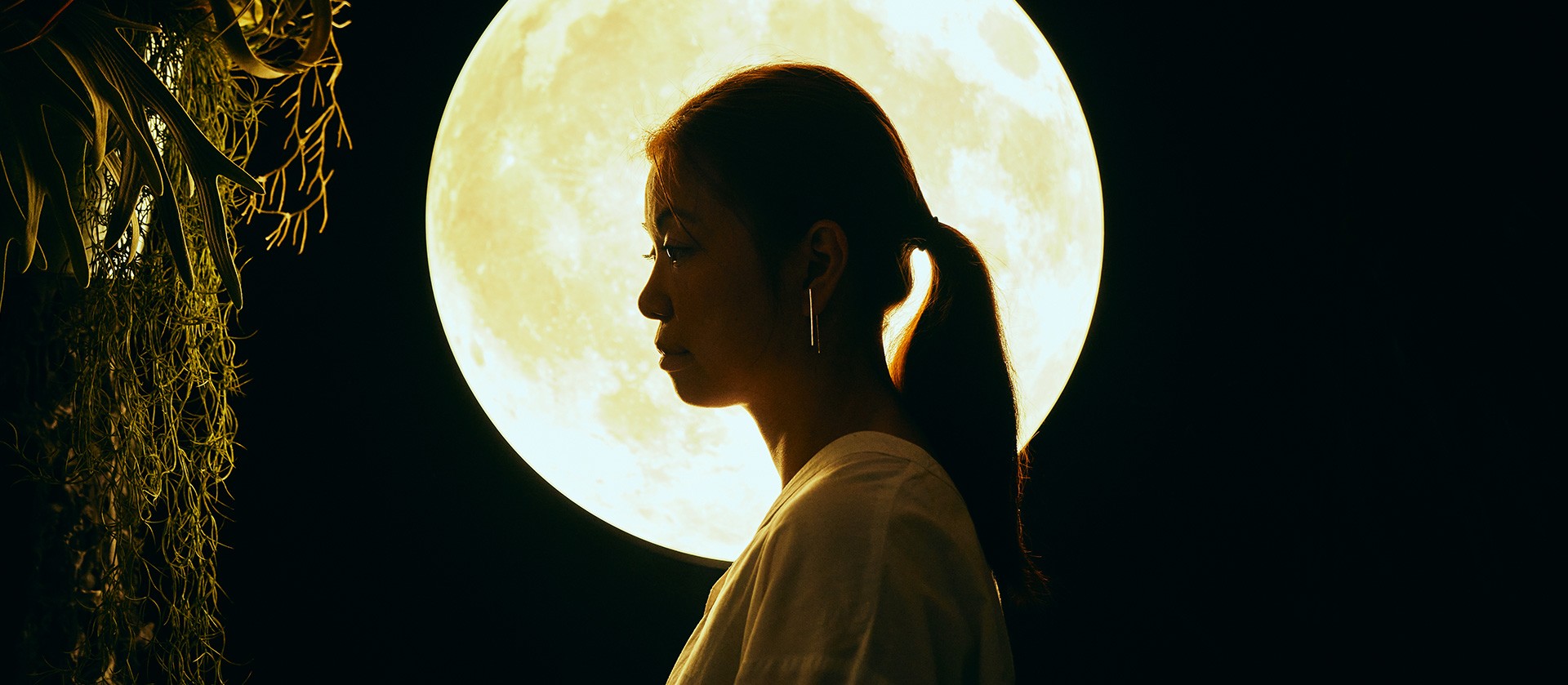 In 2019, Hong Kong-based artist Phoebe Hui was selected to imagine the fifth Audemars Piguet Art Commission, in collaboration with Ying Kwok, guest curator for the project and newly appointed Senior Curator (Digital and Heritage) at Tai Kwun Centre for Art and Heritage. Hui's work notably marks the first Audemars Piguet Art Commission to be exhibited in Asia, opening in the Duplex Studio at Tai Kwun from 25 April – 23 May 2021.
Hui's large-scale installation The Moon Is Leaving Us enhances the critical role that representation plays in science and in our comprehension of the Universe. It comprises two major bodies of work: Selena, a custom-built drawing machine that produces a set of intricate Moon drawings; and Selenite, a kinetic robot consisting of moving monitors and polariser screens.
Inspired by the latest scientific data and historical observations of the Moon dating back to the 17th century, the artist juxtaposes historical astronomical renderings with state-of-the-art scientific imaging, constructing robotic devices that reinterpret data and bring awareness to mediation tools used to depict the visible and invisible worlds.
Hui questions the many different manners in which we represent the Moon and blurs the boundaries between science and poetry to shine a new light on the cultural ties we share, on a global scale, with Earth's only natural satellite.
Through an epistemological approach, the artist captures the melancholic emotions entangled with the scientific fact that the Moon is slowly migrating away from Earth.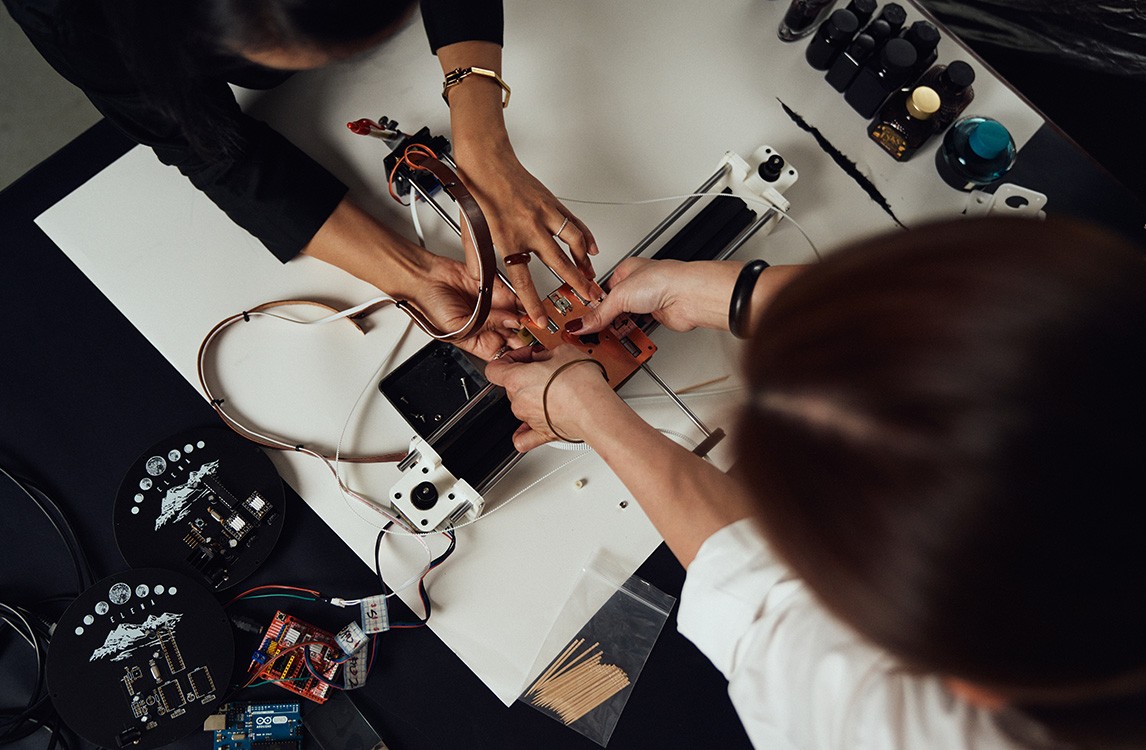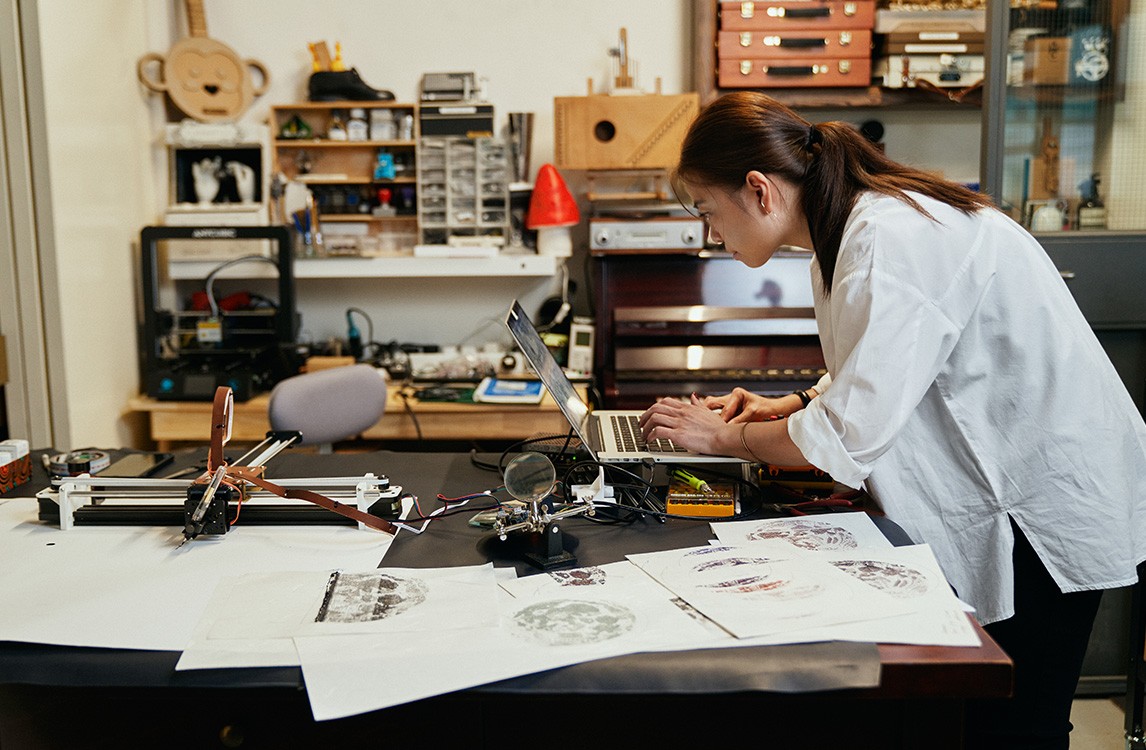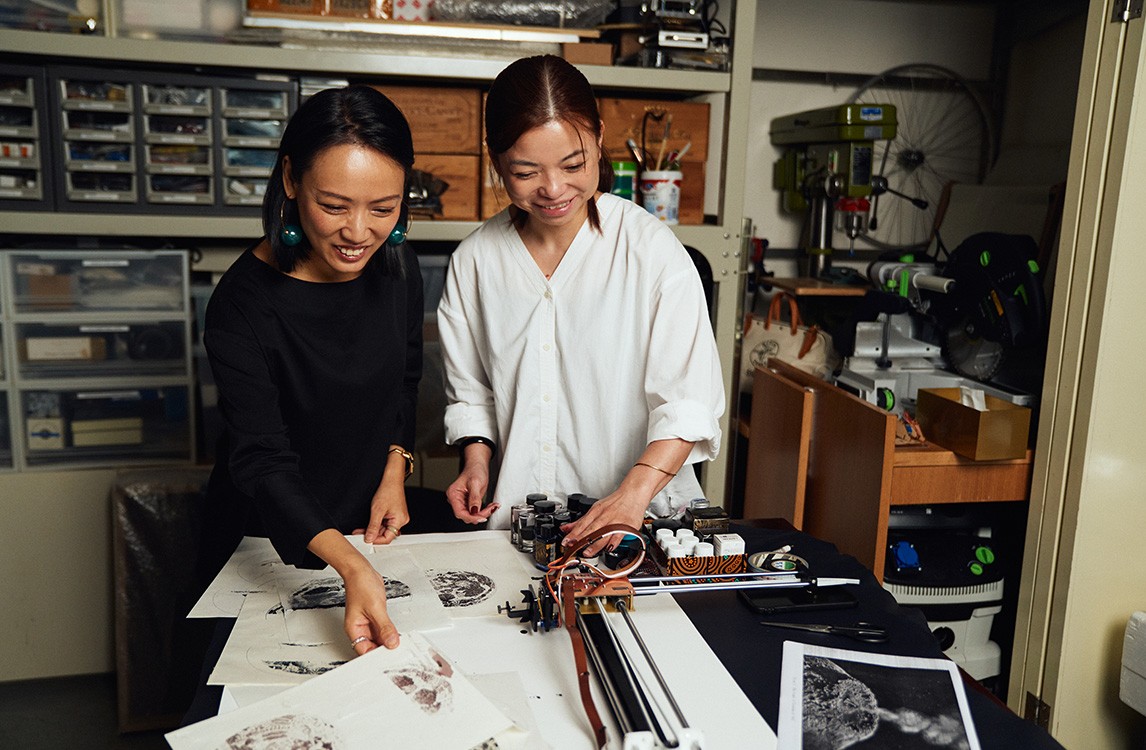 There is a special place in people's hearts for the Moon. Uninhabitable and remote, it is an imaginary place that encourages exploration and can metaphorically bring closer families and friends who are apart. This symbol of the future and of open possibilities has drawn me in since I can remember.
The 5th Audemars Piguet Art Commission, The Moon is Leaving Us by Phoebe Hui, will be presented by invitation only due to COVID-19. We invite you to access the installation remotely, through a virtual exhibition tour and digital curator walk-throughs.
Please check back in this space from April 23rd to discover more.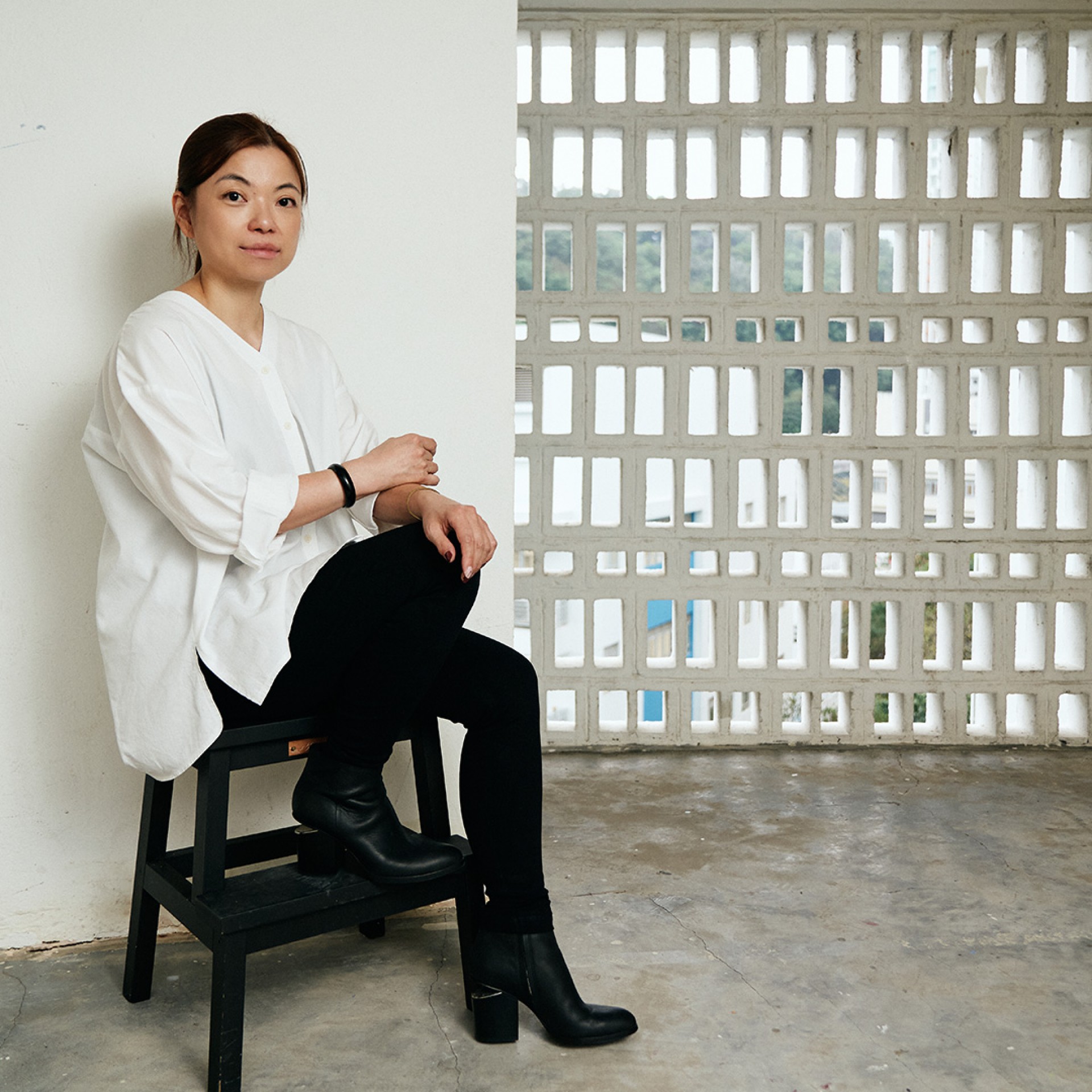 PHOEBE HUI
Phoebe Hui is an interdisciplinary artist and researcher working at the intersection of language, sound and technology. Hui received her MFA at UCLA Design Media Art, Los Angeles, MA in Fine Art at Central Saint Martins College of Art and Design, London, and her BA in Creative Media from City University of Hong Kong. She is the recipient of the HKETO Yale-China Art Fellowship, Hong Kong Art Development Council Young Artist Award (Media Art), Asian Cultural Council Altius Fellowship, Bloomberg Emerging Artist Award, Asian Cultural Council United States-Japan Arts Program Research Fellowship, Hong Kong Art Development Council Art Scholarship, Hong Kong Design Association Design Student Scholarship, among others. She has presented her research-based art practice and papers at the annual International Symposium on Electronic Art (ISEA), MIT Media Lab, Asian Contemporary Art Week, Metropolitan Museum of Art, to name a few. Currently, she is teaching in the Visual Arts and Culture programme at the Hong Kong Design Institute.