25 April 2023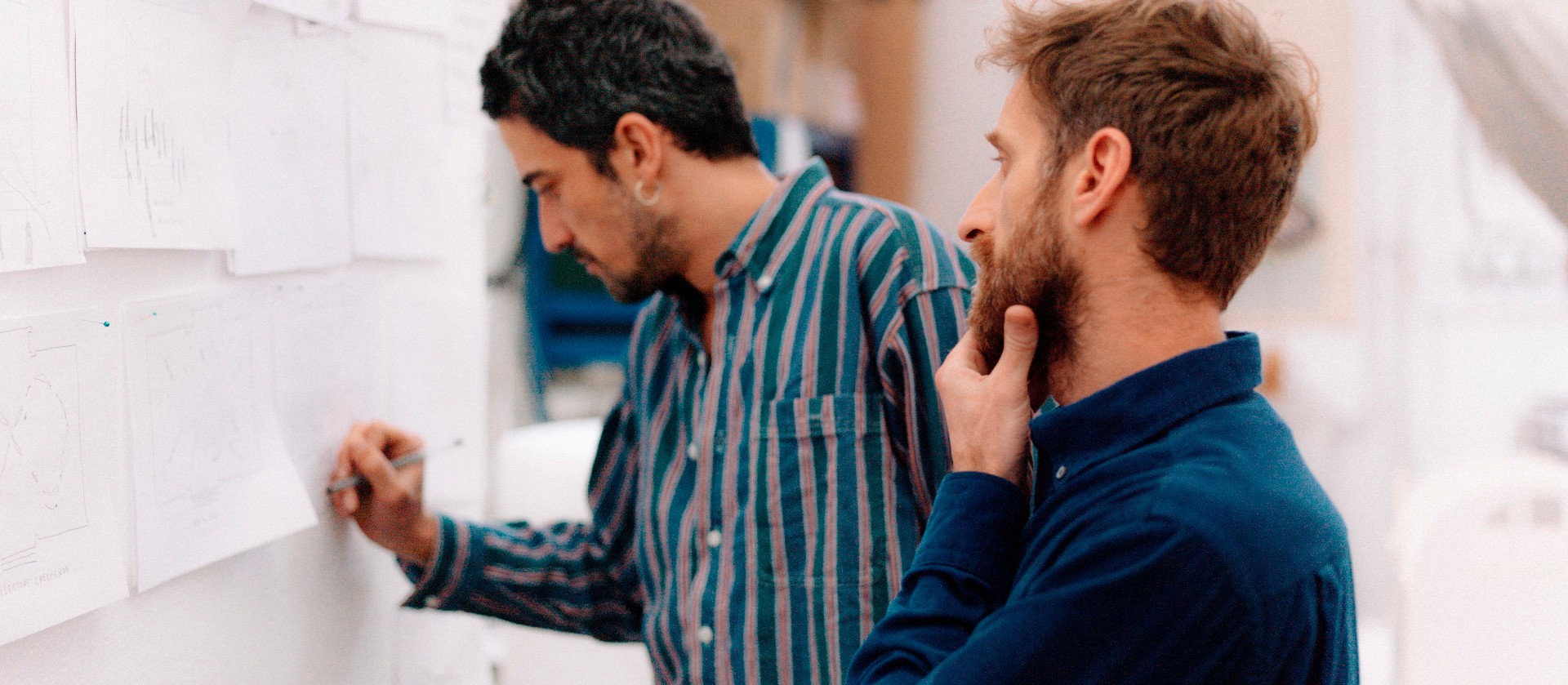 Lunar Ensemble for Uprising Seas—a new installation by artists Petrit Halilaj and Álvaro Urbano—is now on view in Venice from 22 April to 5 November at Ocean Space within the historic deconsecrated San Lorenzo Church. The installation, a co-commission between TBA—21 Academy and Audemars Piguet Contemporary, is part of the exhibition Thus waves come in pairs, curated by Barbara Casavecchia.
The installation is the artists' first site-specific joint commission and a unique opportunity to see them work together on a large-scale installation.

The work blurs our binary sense of the world. An egg-shaped moon, aquatic creatures becoming terrestrial and aerial, an orchestra playing a symphony that emerges from the waters and syncs with the moon cycles; these and more stories guide our show at Ocean Space. The installation echoes a children's song, where young fish go to school at the bottom of the sea in order to study forms of resistance.
Petrit Halilaj and Álvaro Urbano
Artists
Berlin based artists Petrit Halilaj (b. 1986, Kostërrc-Skenderaj, Kosovo) and Alvaro Urbano (b. 1983, Madrid, Spain) share a life together yet typically maintain separate practices. Halilaj's work embraces an array of media and creates complex worlds that provide space for freedom, desire, intimacy, and identity. Urbano utilises various media to explore notions of space, architecture, and the environment. His practice often intertwines narrative, reality, and fiction. Together, the duo draws on their personal experience and on collective histories to create new environments, exploring and negotiating the space between two realities: the human and the natural world.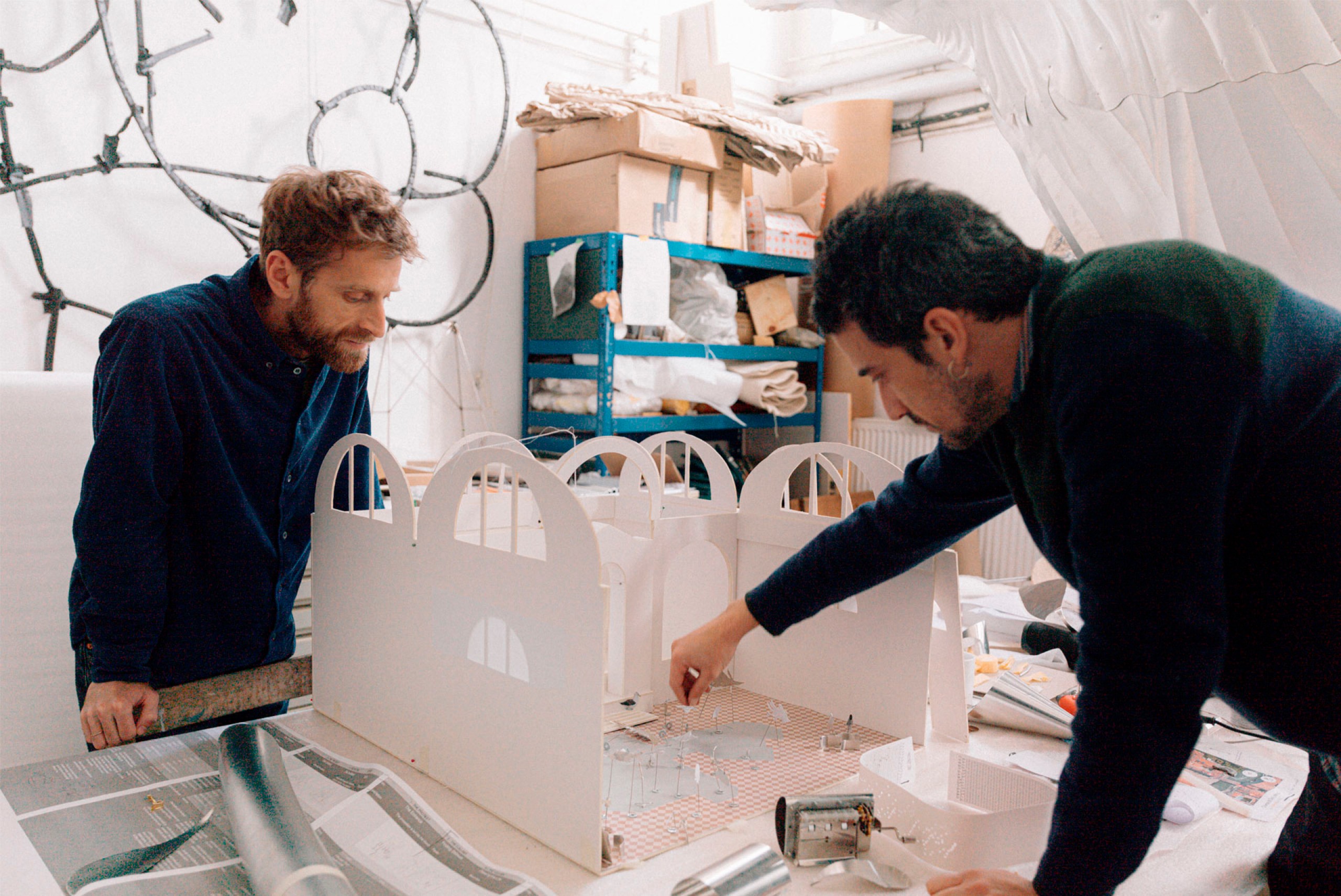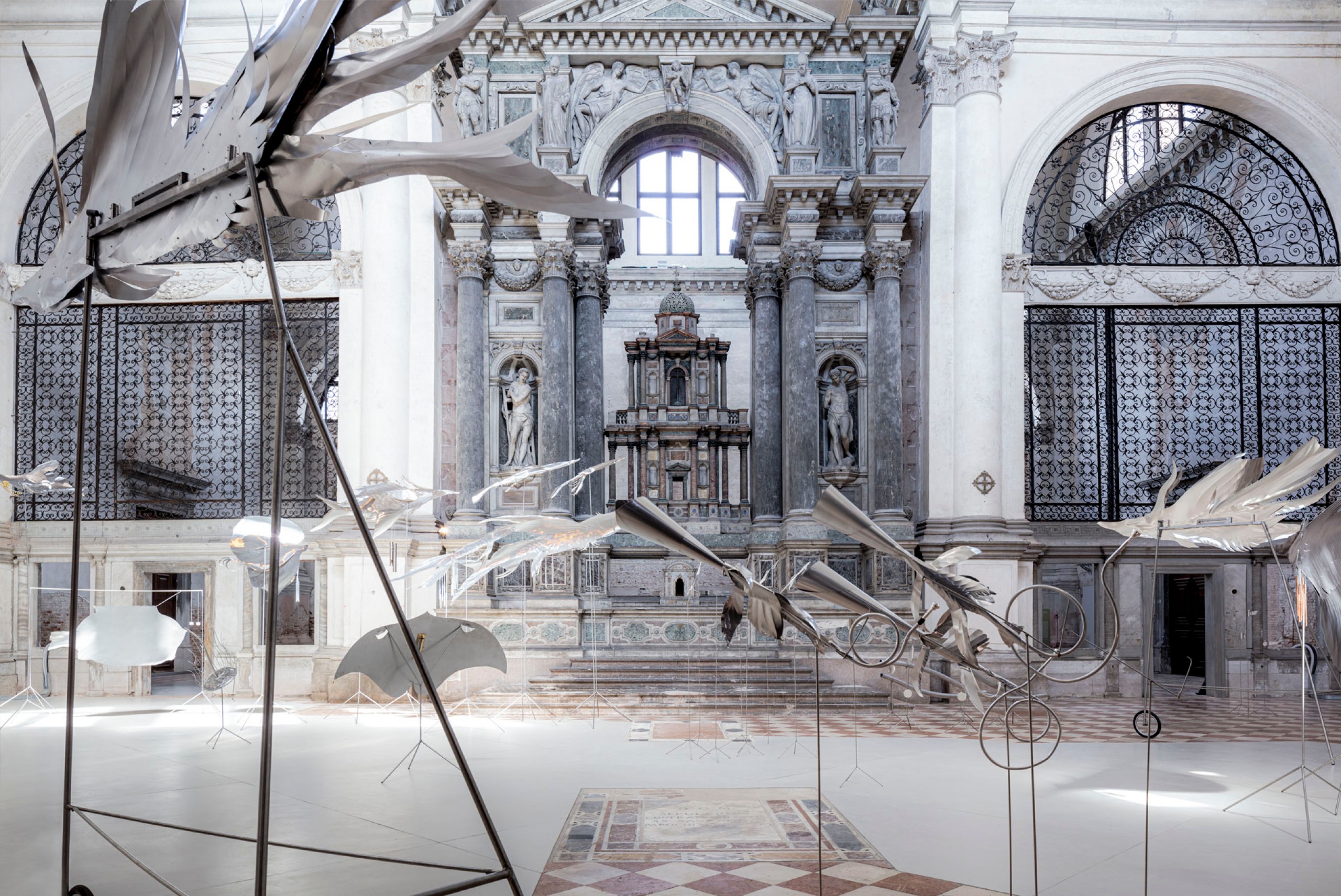 Lunar Ensemble for Uprising Seas explores cohesion and resistance or disharmony between different species, or between living organisms and objects. Halilaj and Urbano have created an evolving ecosystem that is comprised of over 30 large-scale metallic sculptures of hybrid aquatic, terrestrial and aerial creatures, set beneath an egg-shaped moon. The egg is covered in a chalky material that resembles the walls of the building reflecting the remnants of the space. The materiality symbolizes how everything can be reused and transformed. It evokes possibilities of alternative future forms of life, transformation, and parenthood reimagined.
The installation is inspired by a popular folk song in Spain titled Ay mi pescadito that Alvaro's grandmother sang to him as a child, where young fish go to school at the bottom of the sea to study forms of survival and belonging.
The sculptures range in scale and shape and double as musical instruments, producing sounds from music boxes and other techniques, however, only human interaction makes them come to life and sound. Together, they attempt a "melody" inspired by Ay mi pescadito and underwater noises, which do not easily harmonize. The difficulty in achieving a perfect melody reflects the complexity of creating perfect synchrony in the material world. A cast of musicians and performers will activate the installation during six performances scheduled throughout the run of the exhibition.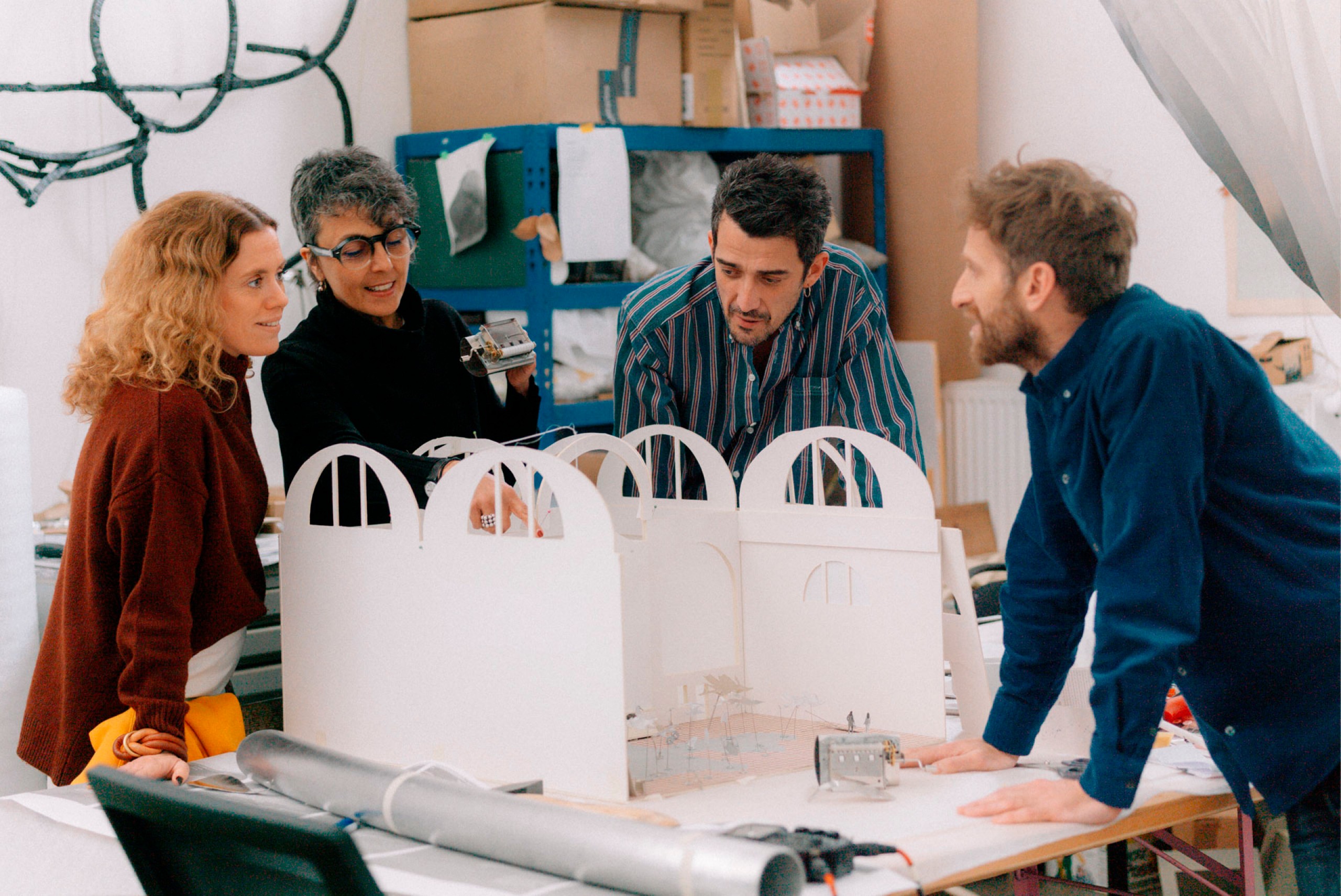 The installation marks the first collaboration between TBA21—Academy and Audemars Piguet Contemporary and highlights the two programmes' parallel missions: to support artists in research and artistic production, which encourages dialogue and imaginative thinking for a global audience. 
It has been an honour to collaborate with artists Petrit Halilaj and Álvaro Urbano on this immersive and interactive installation. Together they approach themes of transformation and belonging, embracing the notion that when 'nothing is wasted, everything is transformed.' We are so pleased to be sharing this project with Barbara Casavecchia and TBA21–Academy, a programme that is in line with our commitment to supporting artists in their creative development with the shared belief that art can offer new perspectives and ways of thinking about our world.
Audrey Teichmann
Art Curator, Audemars Piguet Contemporary
The installation will be on view with free admission at the Church of San Lorenzo from 22 April 2023 until 5 November 2023.

Address
Ocean Space, Church of San Lorenzo, Campo S. Lorenzo, 5067, 30122 Venezia VE, Italy

Opening Hours
Wednesday to Sunday from 11am to 6pm
(Closed on Mondays and Tuesdays)
Free entrance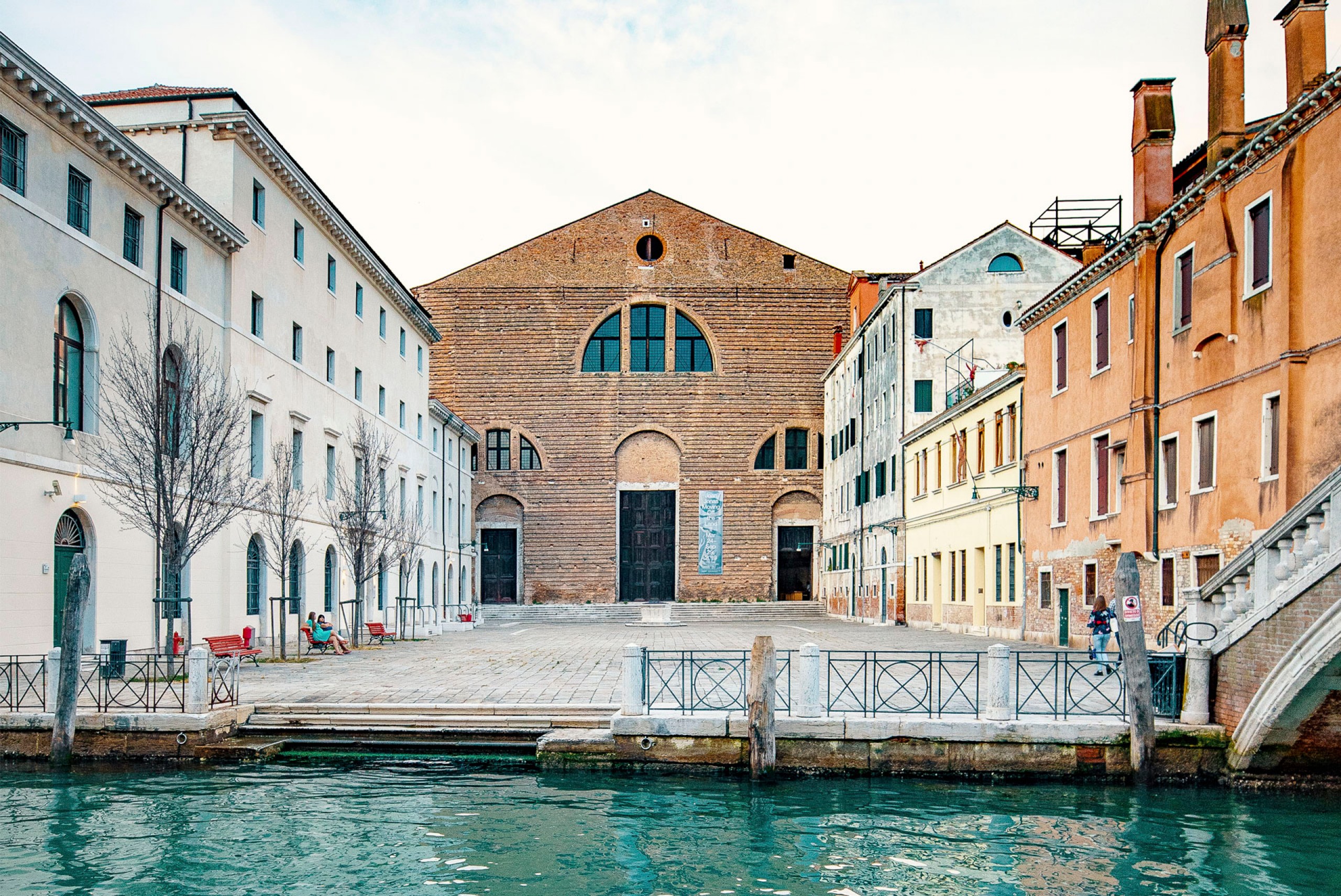 Ocean Space, Chiesa di San Lorenzo, Photo: Enrico Fiorese. Courtesy of TBA21–Academy.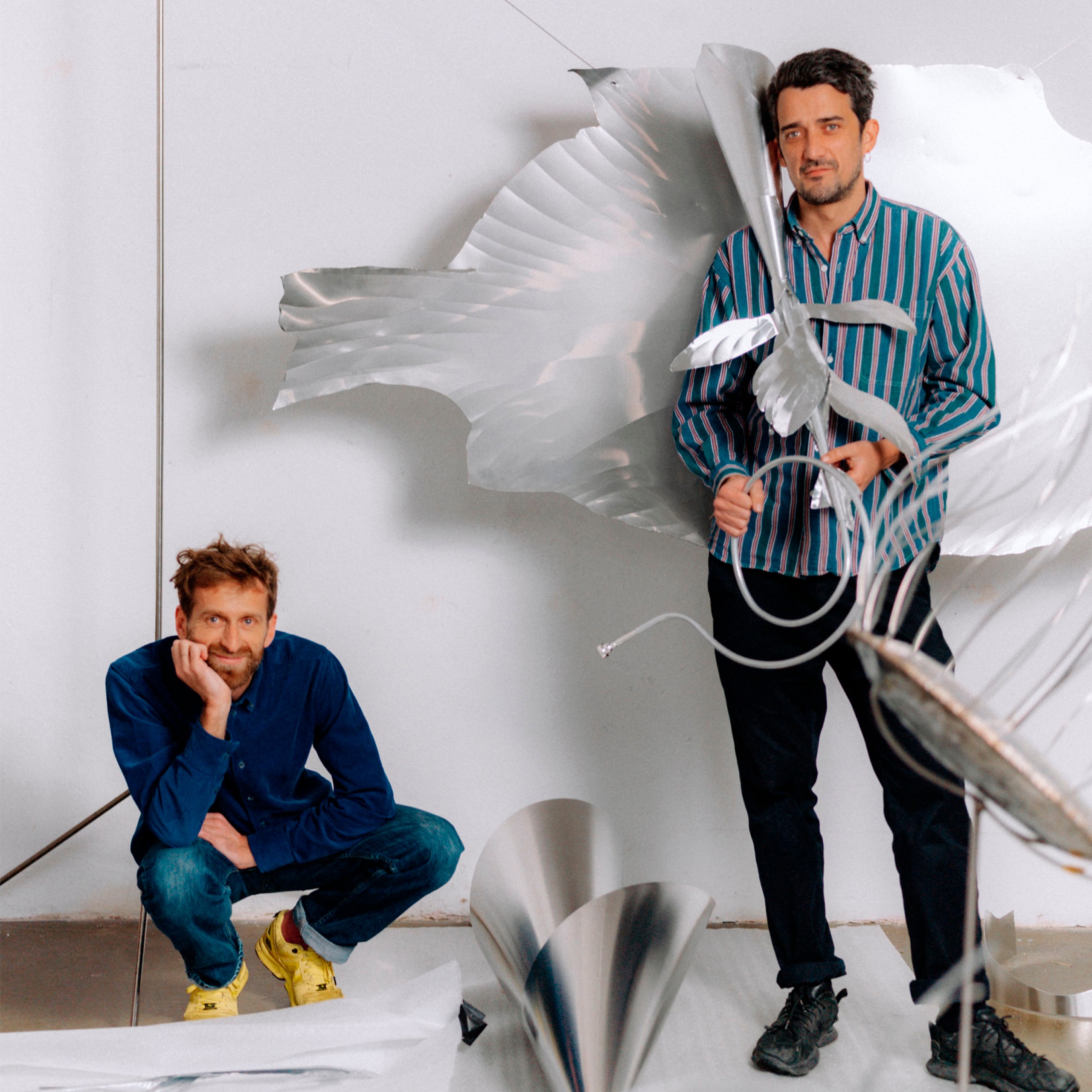 Petrit Halilaj (b. 1986, Kostërrc-Skenderaj, Kosovo) and Álvaro Urbano (b. 1983, Madrid, Spain) are two visual artists based in Berlin. Halilaj's practice emerges from his personal experiences, reflecting on individual and collective memories, freedoms, and cultural identities and Urbano's work invites dialogue between different living entities to establish newly conceived environments. Mostly working individually, their common practice combines specific aspects of each artist's interests and complements each other's research. Their joint production reflects on the dichotomy between built environments and nature, and on the possibilities of negotiation between these two realities. Halilaj and Urbano jointly attended the artist residencies at MAK Residency, Los Angeles (2016-2017) and at Villa Romana, Florence (2014). Their collaborations have been exhibited in venues such as: Palacio de Cristal, Madrid; Pristina's National Library, Autostrada Biennale; Brücke-Museum, Berlin; MAK Center for Art and Architecture, Mackey Apartments, Los Angeles; PAC-Pavilion of Contemporary Art, Milan; S.A.T.L.S., Basel; Bundeskunsthalle, Bonn; Villa Romana, Florence. They are both professors at the Ecole Nationale Supérieure des Beaux Arts de Paris, France. Their work is included in the Colección Jumex, Mexico City. The artists are jointly represented by ChertLüdde, in Berlin. Halilaj is represented by ChertLüdde, Berlin; kurimanzutto, Mexico City/New York; and Mennour, Paris. Urbano is represented by ChertLüdde, Berlin; and Travesía Cuatro, Mexico City/Guadalajara/Madrid.