07 June 2017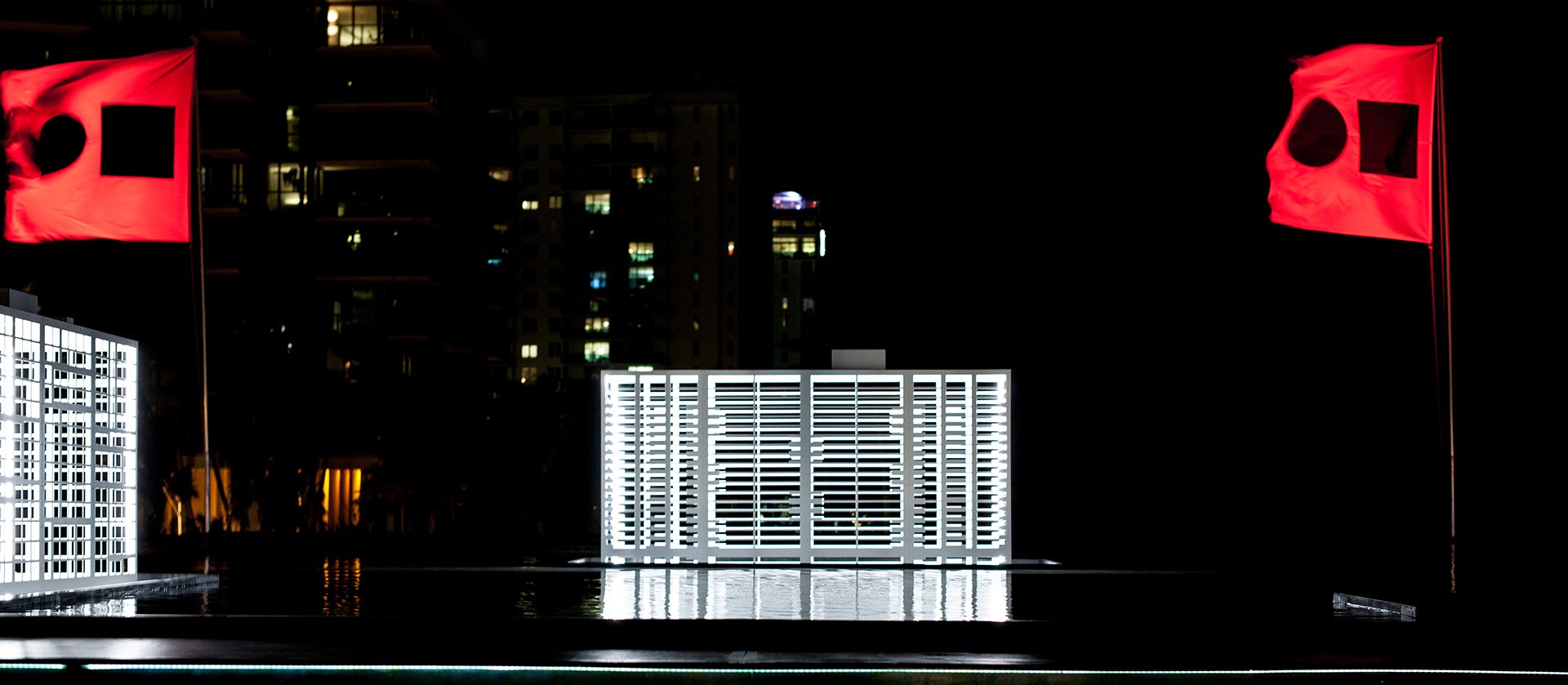 Multidisciplinary artist Lars Jan worked with guest curator Kathleen Forde on Slow-Moving Luminaries, the 3rd Audemars Piguet Art Commission, unveiled during Art Basel in Miami Beach in 2017.
Slow-Moving Luminaries takes the form of an immersive and kinetic large-scale pavilion that hosts a labyrinth within. Presented on a site spanning 100 by 50 feet, the work invites viewers to partake in a journey across its upper and lower decks, laid out as a maze. Visitors must weave through the lower deck's extravagant web of scrim and flora before reaching the upper deck where white building maquettes move above and below a shallow, reflective pool of water.
The maquettes mimic the Miami Beach skyline seen in the distance, as if overtaken by the power of the water, at varying speeds throughout the day. When seen from above, the pools carve out the letters 'SOS.' The work examines the oscillating conflict between an individual's state of meditation and that of crisis—both internal and external.
Create work that is meaningful but also enigmatic so that people can see themselves in it.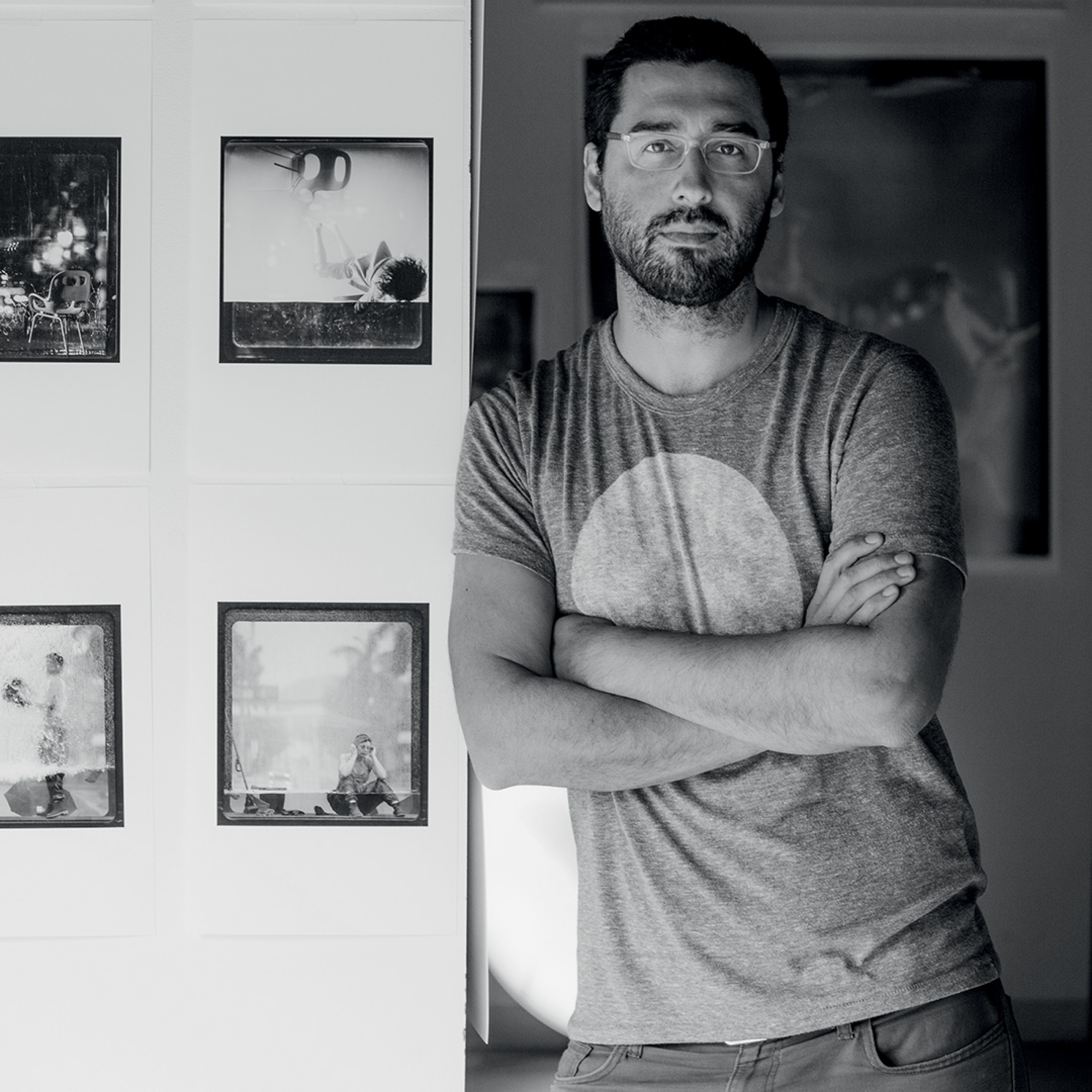 Lars Jan (b. 1978) is an American multidisciplinary artist, based in Los Angeles. He received his Master's in Fine Arts from California Institute of the Arts (CalArts), Santa Clarita in 2008. Director, writer and visual artist, Jan is the founder of Early Morning Opera, a genre-bending performance and art lab whose works explore emerging technologies, live audiences and unclassifiable experience.
Jan's original works—including Holoscenes, The Institute of Memory (TIMe) and Abacus—have been presented by the Whitney Museum of American Art and the Guggenheim Museum, New York; the Hammer Museum, Los Angeles; the Institute of Contemporary Art, Boston; the Toronto Nuit Blanche Festival; the Brooklyn Academy of Music's Next Wave Festival; the Sundance Film Festival, Utah and Istanbul Modern. He has lectured at both Performa and the Metropolitan Museum of Art, New York. Jan is a past MacDowell and Princeton Atelier Fellow, artist-in-residence at the Centre for the Art of Performance at UCLA and recipient of the Sherwood and Yerba Buena Centre for the Arts100 Awards. In June 2017, Early Morning Opera's public performance and installation, Holoscenes, was exhibited in Times Square. Lars Jan is a TED Senior Fellow and faculty at CalArts. He is represented by Charlie James Gallery, Los Angeles.