22 October 2015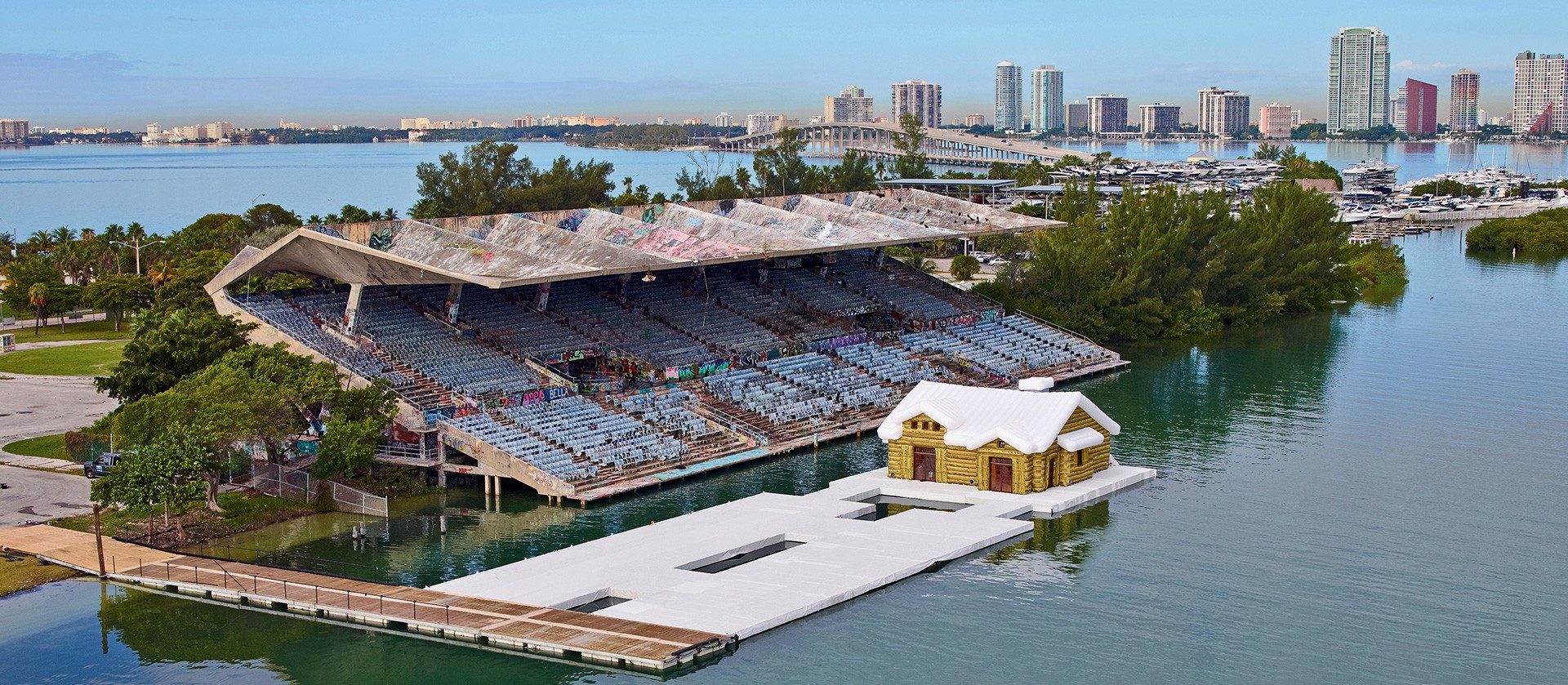 Curiosity by French artist duo Kolkoz was unveiled during Art Basel in Miami Beach in 2013. Presented in collaboration with Galerie Perrotin, Curiosity takes the form of a large-scale inflatable snow-covered chalet floating on the warm turquoise waters of Biscayne Bay in Miami. The snowy scene floats as if aboard an iceberg in the tropical Atlantic Ocean, playfully alluding to both the remote Alpine environs of Audemars Piguet's home as well as the Manufacture's quest to explore new technical and aesthetic territories.
The chalet was moored next to the decommissioned Miami Marine Stadium, a 1963 modernist masterpiece that once hosted powerboat races and was partially destroyed by a hurricane.

Viewers were invited to walk into the inflatable "wood" cladding of the synthetic structure and observe Miami's distant skyscrapers from its puffy portal, an incongruous experience in the Florida sun.
We have long been interested in how simulated worlds and interactions allow us to perceive different realities and, conversely, to perceive reality differently.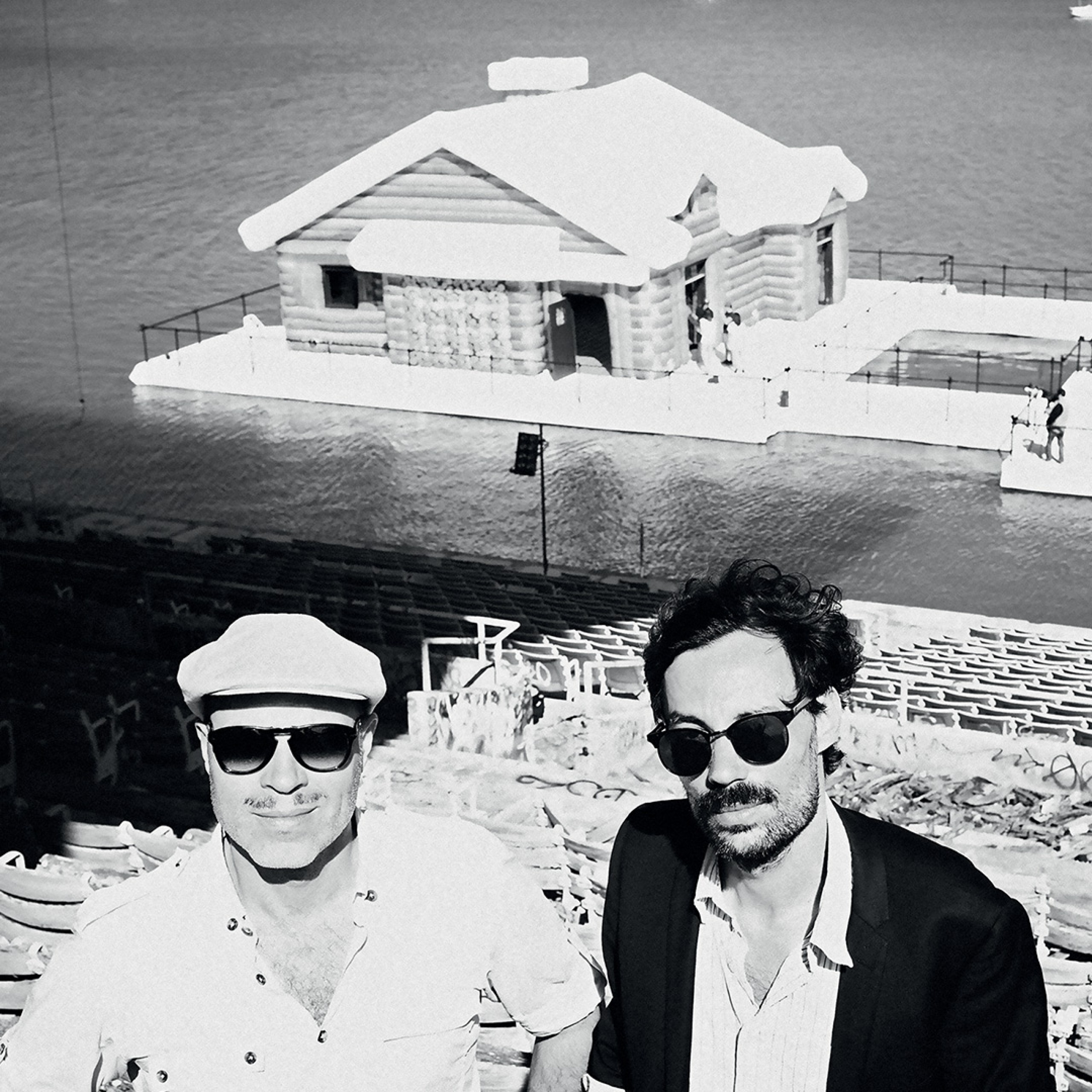 For more than 15 years, under the name Kolkoz, Paris-based French duo Benjamin Moreau (b. 1973) and Samuel Boutruche (b. 1972) created works featuring a constant underlying play on the permeability between the real and the virtual through the use of cross-media: video, sculpture, photography and the new media.
They have been celebrated for their contribution to contemporary art and exhibited in Mexico City, Paris, New York, Dubai and Miami.

Kolkoz held numerous solo and group exhibitions in UCCA Center for Contemporary Art, Beijing; Wentrup, Berlin; Galerie Perrotin, Paris; Gallery OMR, Mexico City; Museum of Modern Art, Paris; BASS Museum, Miami. Their artwork has been acquired for the collection of public institutions at Centre Pompidou, Musée d'Art Moderne and the Fonds national d'art contemporain in Paris, as well as at Colección Jumex, Mexico City.