05 December 2019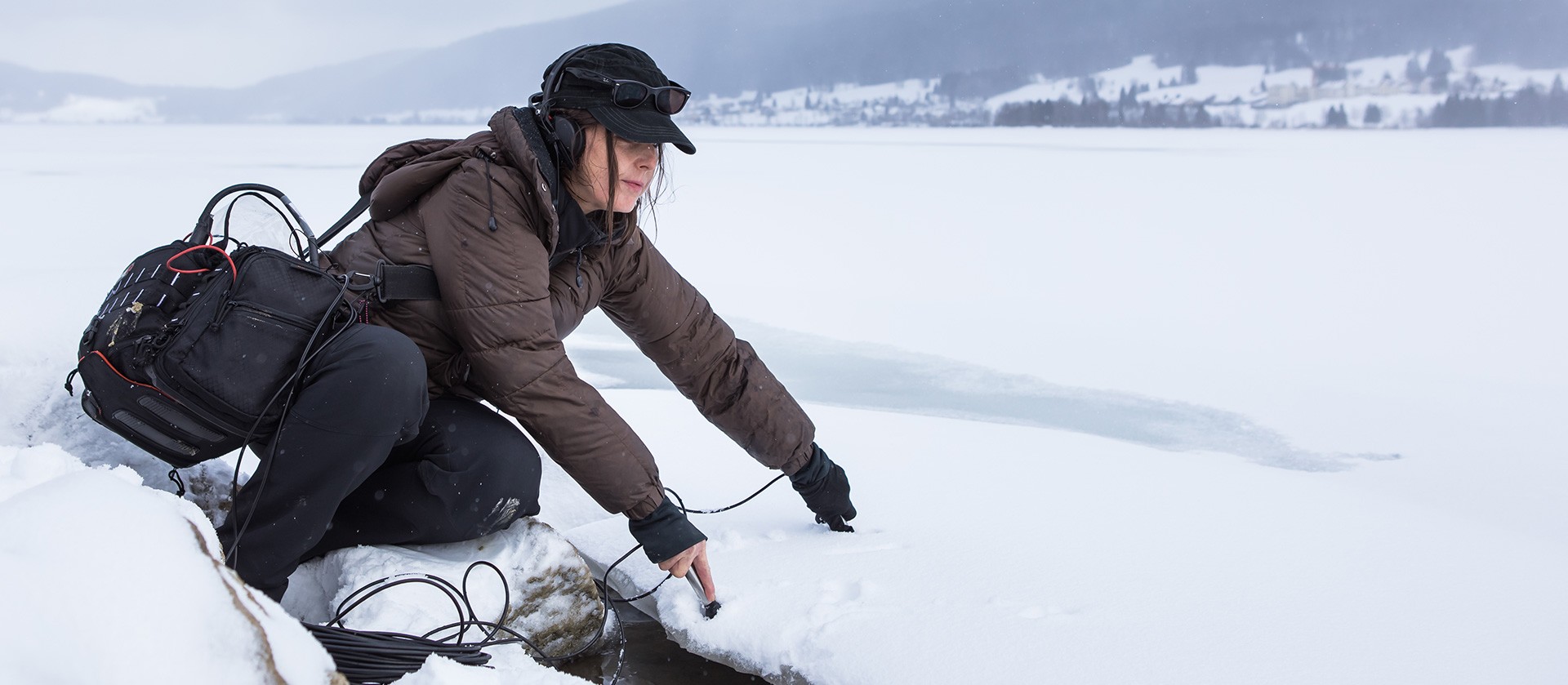 The Art of Listening: Under Water, a public site-specific sound composition by artist Jana Winderen, was developed to be exhibited during Art Basel in Miami Beach 2019. The immersive 22 audio-channel installation was first presented within the minimalist setting of the Collins Park Rotunda, bringing awareness to the ocean's increasingly fragile ecosystem and to the environmental concerns of Miami's seaside community.
Winderen uses sounds recorded in the city's harbour area, as well as the Barents Sea and the Tropical Oceans to expose the constant underwater presence of human-created sound today. All local sounds were recorded just days before the artwork was installed to reduce the artist's carbon footprint travelling between Oslo and Miami Beach.
Made with long-time collaborator Tony Myatt, Winderen's second site-specific commission for the Manufacturer presents visitors with a symphony of oceanic sounds. The installation provides visitors with a unique opportunity to listen closely to the ocean's inhabitants in an immersive and meditative environment and to reflect upon the ways in which human activity interferes with underwater life.
Every movement that we make in one place will have an impact more broadly across the world.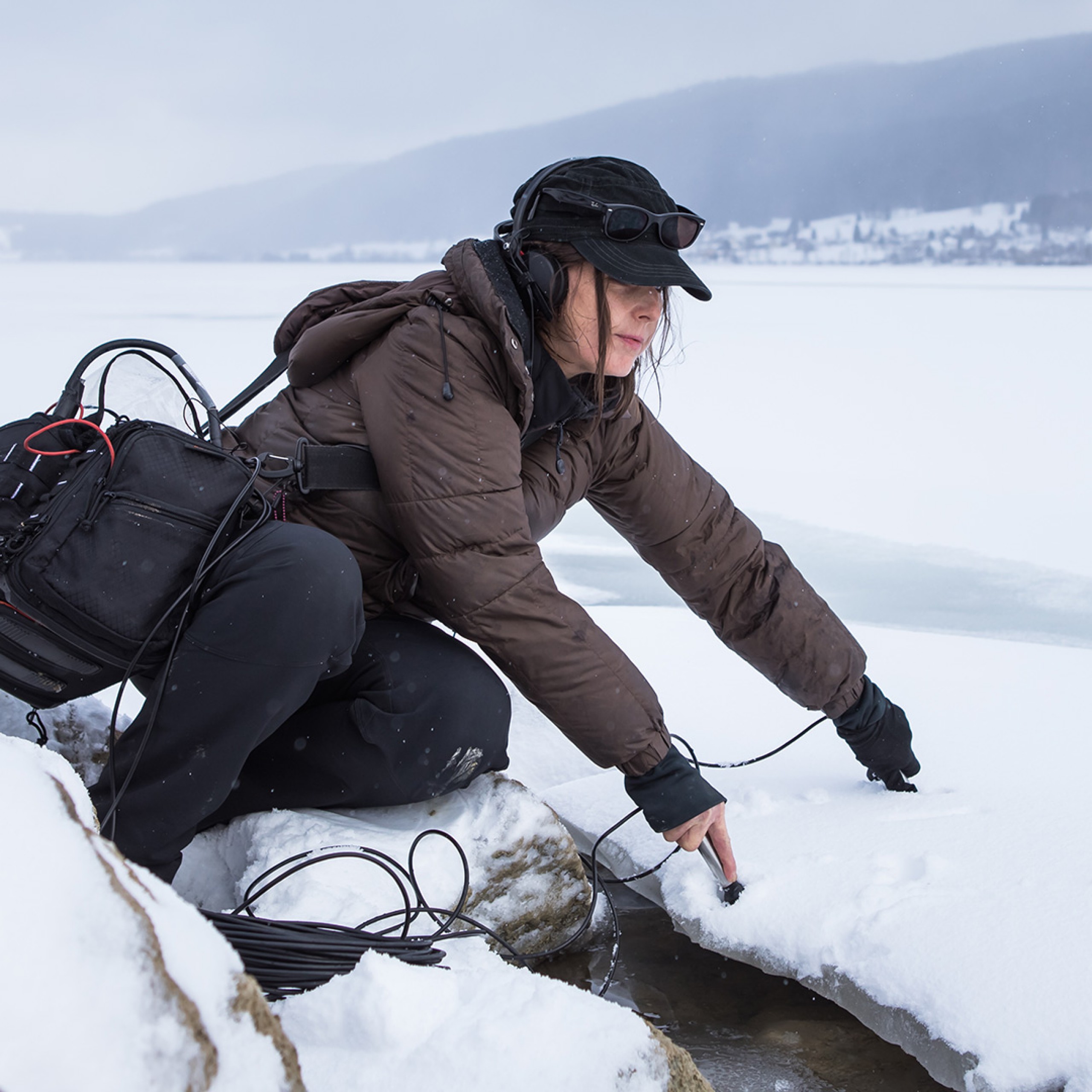 Norwegian sound artist Jana Winderen (b. 1965) takes her audience on immersive sensory journeys through the natural environment. By revealing the small and most inaccessible sounds of nature, the artist appeals to listeners' emotions, hoping to gain their interest in and respect for our complex world, while raising ecological awareness.
Winderen graduated from the Fine Art programme at Goldsmiths, University of London and has a background in mathematics, chemistry and fish ecology from the University of Oslo. Since 1992, sound has been at the core of her artistic practice, leading her to travel across Europe, Asia and the Americas to record audio environments and ecosystems hard for humans to access physically and aurally.
Winderen's sound work has been performed in major institutions and public spaces worldwide including: Munch Museum, Oslo; Thailand International Art Biennale, Krabi; Dubrovnik Museum of Modern Art; Le Fresnoy: Studio national des arts contemporains; the US Embassy in Oslo, among others. Winderen was the recipient of the Golden Nica, Prix Ars Electronica for Digital Musics & Sound Art in 2011. Her work is published by the London-based record label Touch.