11 October 2022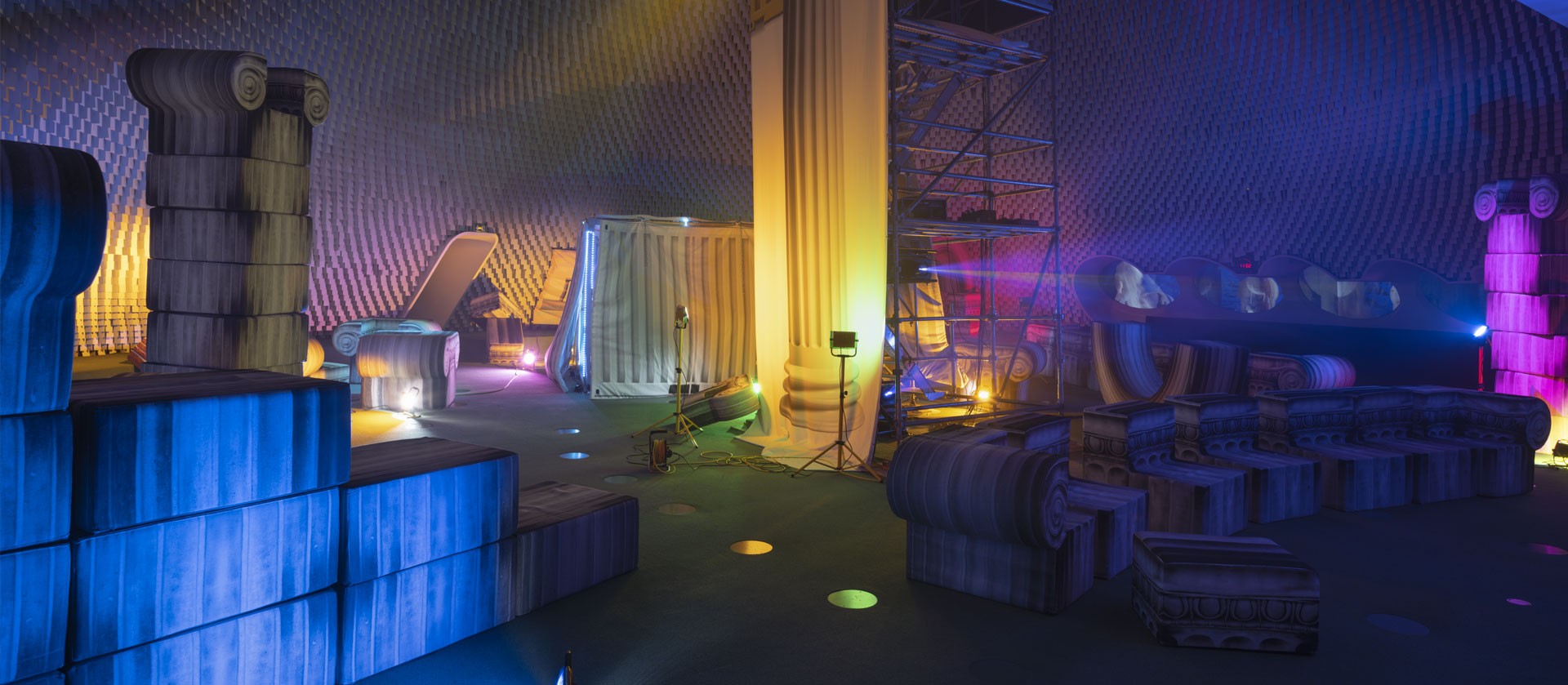 Artist Andreas Angelidakis's first solo exhibition in Paris, Center for the Critical Appreciation of Antiquity (2022), is now on view with free admission at the historic Espace Niemeyer until 30 October 2022. Center for the Critical Appreciation of Antiquity (2022) is Angelidakis' largest and most ambitious artwork to date and first artwork commissioned by Audemars Piguet Contemporary to premiere in Paris, coinciding with the programme's 10th anniversary year.
Based in Athens, Angelidakis is classically trained as an architect, though refers to himself as "an architect who doesn't build." In the early 2000s, Angelidakis moved away from designing physical buildings and started to create and engage with 3D virtual architectural spaces. His practice examines the idea of ruin—of both ancient and contemporary societies. He views architecture as a site of social interaction, creating works that reflect on the sociology and history of modernism in architecture, urban culture and digital media.
Oscar Niemeyer, Espace Niemeyer, 1965
© 2022, ProLitteris, Zurich
Center for the Critical Appreciation of Antiquity (2022) is an immersive installation, imagined as both an excavation site and a study centre on antiquity and on the modern city. The work is intentionally situated in dialogue with the modern architecture of Espace Niemeyer, among the most lauded designs in Europe by posthumous Brazilian architect Oscar Niemeyer.
The commission will create an immersive environment for visitors and draws on Angelidakis' extensive research into the history of the Greek Temple of Olympian Zeus in Athens. The structure mirrors the current remains of the Temple: a monumental column surrounded by ruins. Yet the artist adapts the aesthetic by using everyday materials. The column is made of printed fabric hung on scaffolding and beside it is a modern-day shipping container made of wood and printed fabrics, filled with 3D-printed sculptures, revealing an exhibition within an exhibition and referencing souvenir shops at archaeological sites.

Surrounding these central elements is a mix of sculpture, furniture, and life-size books—all of which can be touched, moved, and interacted with. The public is invited to make the installation their own, contradicting the traditional notion that artworks are not to be touched. Videos are also projected on stage, with musical sounds referencing Athenian nightlife. The darkened space and spotlight on the column more closely align with the atmosphere of a night club, further deconstructing contemporary art practices and the traditional display of artworks. This playful installation will act as an interactive social hub for visitors to contemplate themes around antiquity's relevance today. It also marks an important moment for Angelidakis, bringing together the virtual and physical elements of his practice.
Center for the Critical Appreciation of Antiquity (2022) is now on view with free admission at Espace Niemeyer until 30 October 2022.
Opening Hours
11 - 12 October: 12 noon to 6pm
13 October: 12 noon to 4pm
14 - 16 October: 12 noon to 6pm
18 - 19 October: 11am to 6pm
20 October: 11am to 3pm
21 - 23 October: 11am to 6pm
24- 30 October: 12 noon to 6pm
(Closed on Mondays)
Address 
Espace Niemeyer
2 place du Colonel Fabien
75019 Paris   

"Center for the Critical Appreciation of Antiquity" (2022) is both a metaphorical excavation into the history of Athens and into myself as an artist. It is the largest work I have ever created, and I hope that visitors enjoy interacting with it. It has been a pleasure to work with the team at Audemars Piguet Contemporary and I am grateful for the opportunity to realise this commission in such an incredible location as the Espace Niemeyer.
Andreas Angelidakis
Artist
The curatorial team at Audemars Piguet Contemporary worked closely with Angelidakis to realise this installation. The collaboration highlights the programme's ongoing mission: to invite an artist to commission a new artwork, nurturing their creativity to further expand on their practice.
We are delighted to unveil our first commission in Paris by Andreas Angelidakis. It has been an honour to collaborate with Andreas on such a significant artwork for his practice, which is the culmination of his years-long research. The commission has transformed the Espace Niemeyer in a way we have never seen before, and we hope that the public enjoys this unique immersive experience.
Denis Pernet
Art Curator, Audemars Piguet Contemporary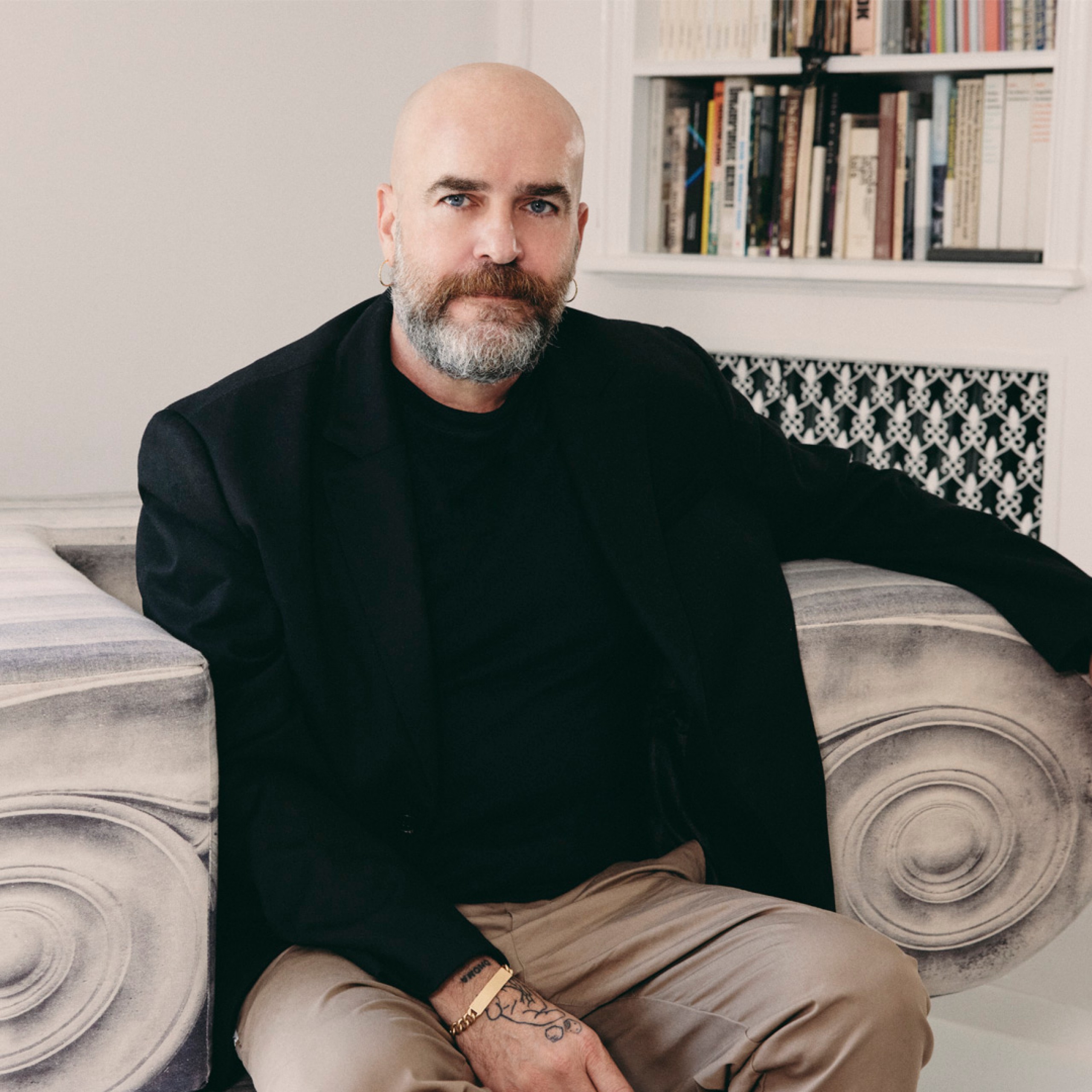 Andreas Angelidakis (B. 1968) lives and works in Athens. Trained as an architect with a Bachelor of Architecture from the Southern California Institute of Architecture and a Master's degree in Advanced Architectural Design from Columbia University, he maintains a multi-disciplinary practice as architect, artist, curator and writer centred on research and exhibition, often examined through the lens of the internet. 
Angelidakis has consistently challenged the end product of architectural practice by reversing the representation-to-realisation sequence of the production of buildings. He often starts with an existing building, producing models, films, ruins, installations or alternative histories, blurring fact and fiction and smoothing out the borders between the real and the virtual. He has contributed as an artist or curator in a range of global exhibitions including: "The State of the Art of Architecture" at the inaugural Chicago Architecture Biennial, the 12th Baltic Triennial at the Contemporary Art Center in Vilnius and "Super Superstudio" at PAC Milano, all in 2015, as well as "documenta14" in Athens and Kassel in 2017. In 2019, he participated in the Bergen Assembly, contributing a multifunctional social seating system to Paul B. Preciado's "Parliament of Bodies" for documenta14, as well as the Biennial of Moving Image at OGR in Torino. Among the exhibitions he has curated are The System of Objects at Deste Foundation in Athens, Super Superstudio at PAC in Milano, Fin de Siècle at Swiss Institute in New York, Period Rooms at Het Nieuwe Instituut Rotterdam, and OOO Object Oriented Ontology at Kunsthalle Basel.