01 March 2015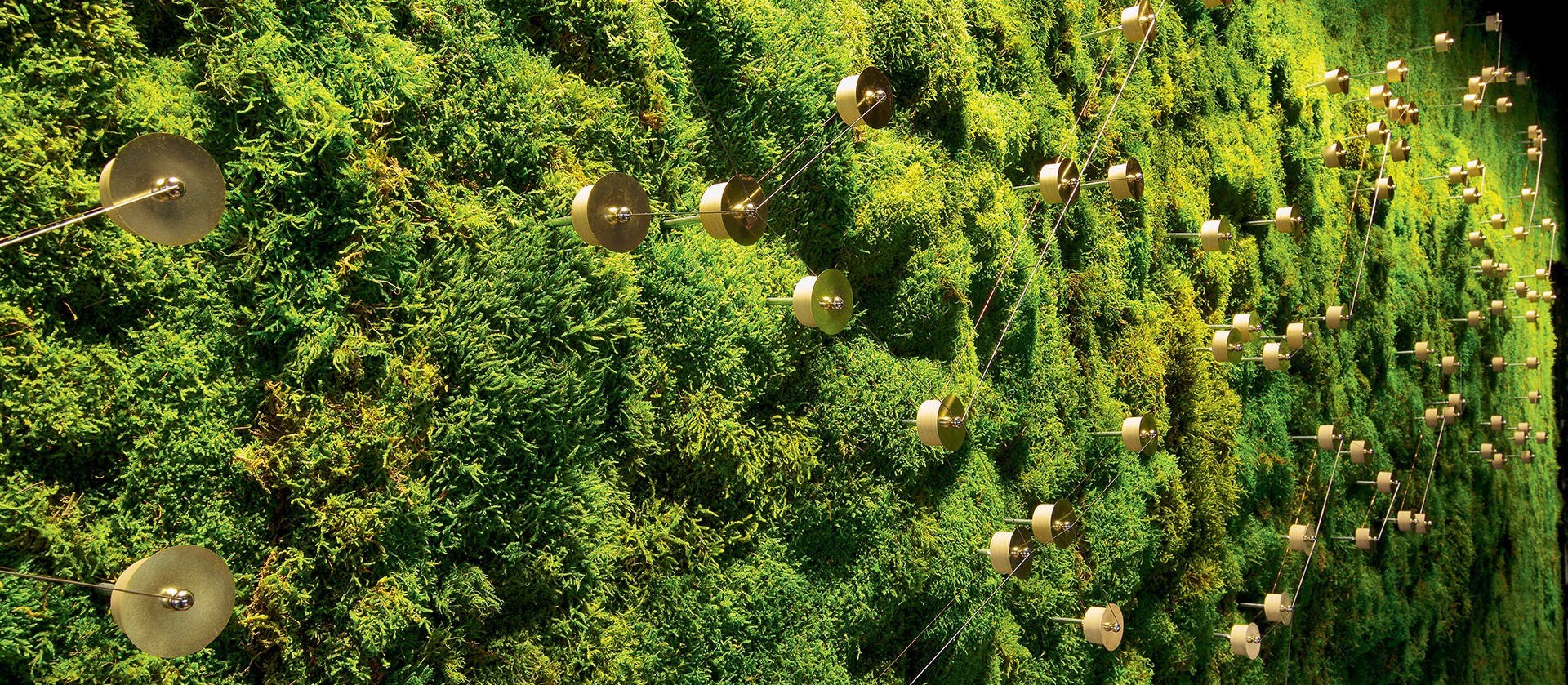 Wild Constellations by artist Alexandre Joly is a sonic artwork embedded in and emitted from a vast vertical eco-wall of live growing moss and flora. The piece was first presented at Art Basel in Basel, Miami Beach and Hong Kong in 2015.
The natural and industrial sounds that make up the installation—wind rustling the trees, ice cracking on the mountainside, the ticking of a watch movement—were recorded in the Vallée de Joux and inside the Audemars Piguet Manufacture.
Joly mixed this extensive library of geo-specific sounds into a single forty-five-minute track that resonates from the vegetal wall where it is set via miniature golden round speakers called piezos.
These are arranged in various configurations around the wall and are connected by piano strings, allowing for a constant transformation of the sounds as they reflect and reverberate the life and rhythm of the people around them.
Sound can function almost as a physical material for sculpting space.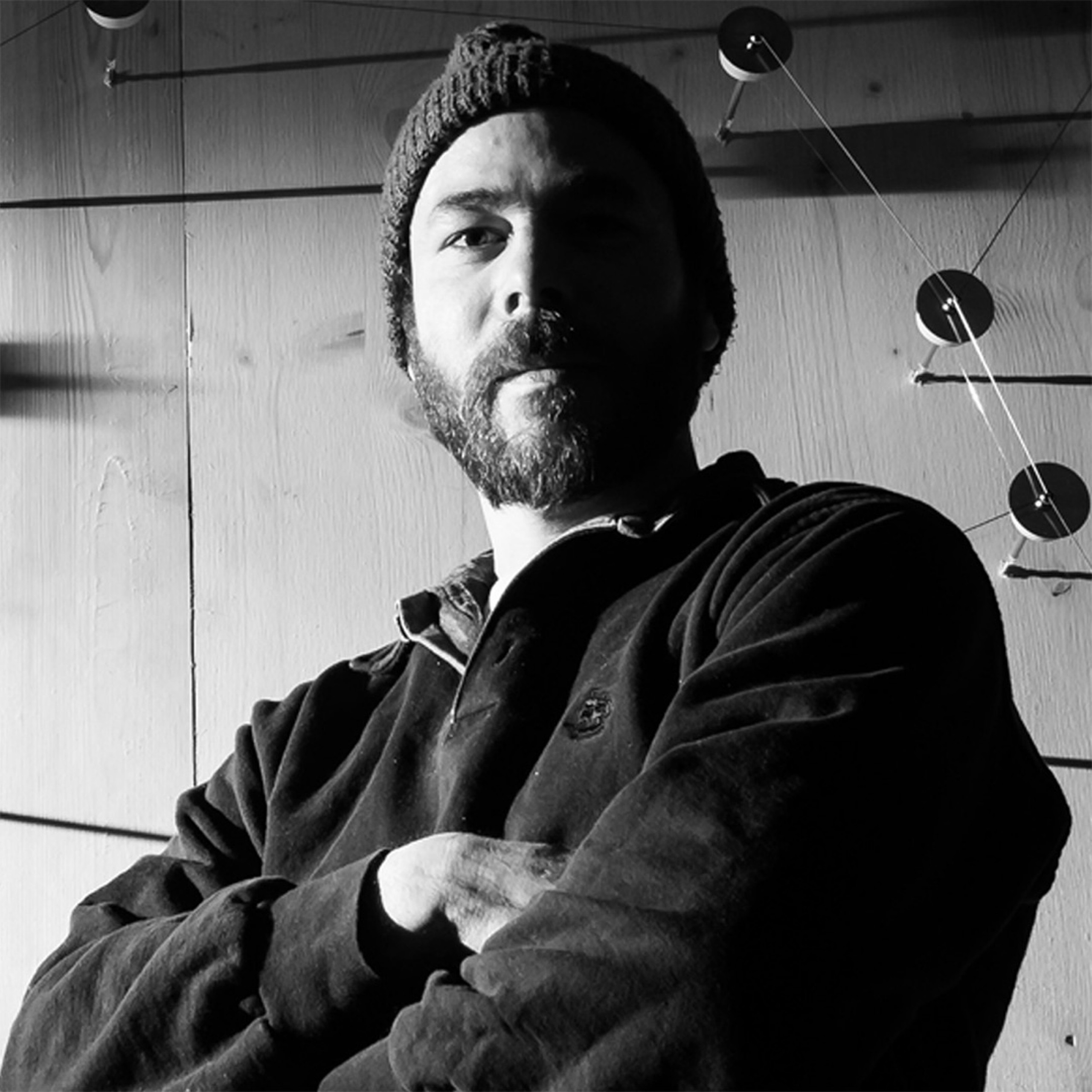 Alexandre Joly (b. 1977) is a Geneva-based French installation artist whose practice involves creating sounds and exploring the physicality of nature and the animal world. His often tactile, site-specific pieces and performances combine visual and phonic elements, forming singular imaginary landscapes that one can apprehend with the entire body. Joly's current practice is strongly tied to the creation of sounds. Based around either installed devices or performances, he explores the possible interactions between the material, the object and the sound.
Joly studied industrial and product design, as well as fine arts, and has taught at the Haute école d'art et de design (HEAD) of Geneva. He won the Irène Reymond Prize and the Kiefer Hablitzel Prize and is the recipient of various international residencies, including at The Spirit of the Mountain, Henan and the Swatch Art Peace Hotel, Shanghai. His work has been shown worldwide at such institutions as the National Center for Contemporary Arts, Moscow; the Institut d'art contemporain, Villeurbanne and the Henan Art Center, Zhengzhou. He is represented by Galerie Roemerapotheke, Zürich.