21 November 2022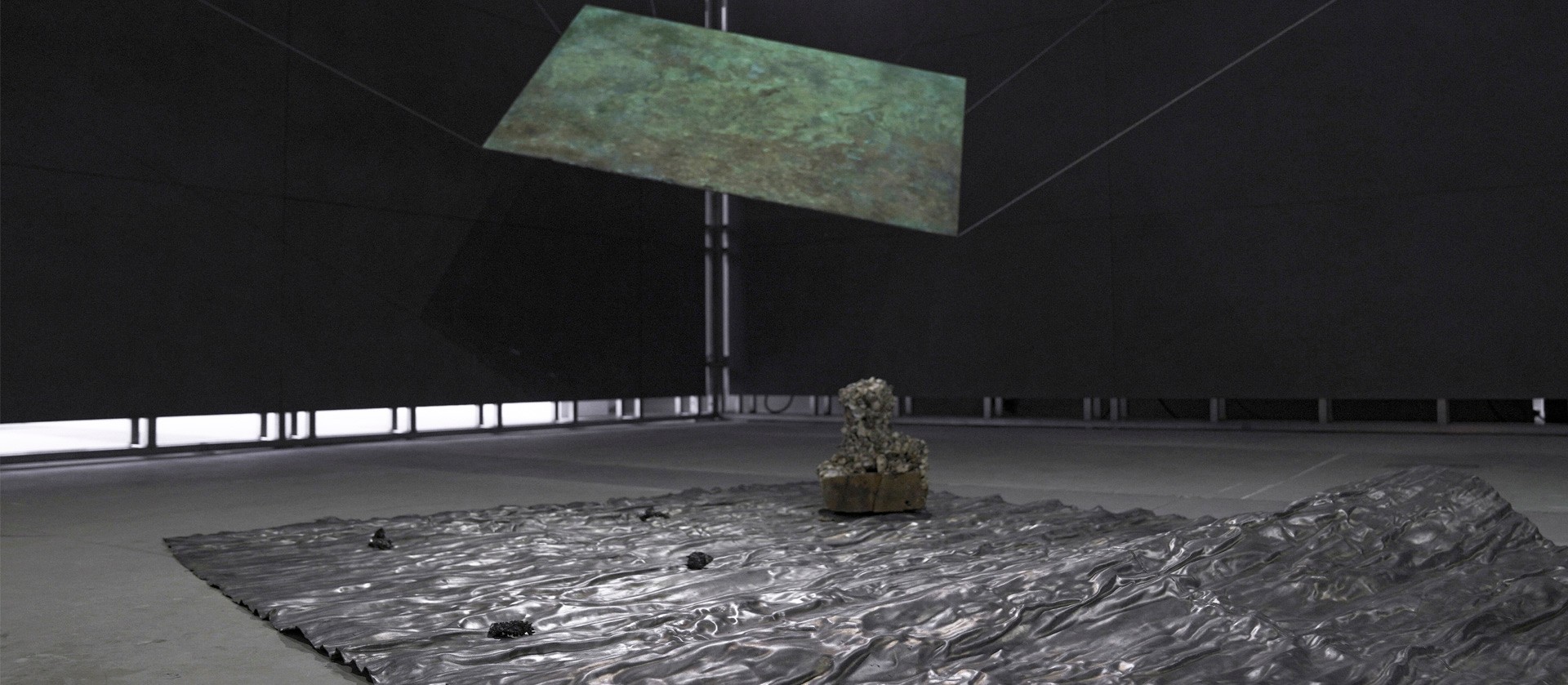 A new immersive artwork by Shanghai-based artist Yu Ji titled "Stone, Barnacles, and Seeds" (2022), commissioned by Audemars Piguet Contemporary and curated by Li Qi, premiered at West Bund Art & Design in Shanghai from 10 to 13 November 2022.



"Stone, Barnacles, and Seeds" is made of several integrated elements including sculpture, video and performance that revolve around imagery of water and build on Yu Ji's thematic practice, namely the exploration of time, decay, and the intersection between humans and the natural world. The artwork evolves over the course of the exhibition, presenting a fleeting moment in constant process.
Developing "Stone, Barnacles, and Seeds" has allowed me to explore new fabrication techniques and take on the challenge of larger-scale sculpture. I am thankful to Li Qi and Audemars Piguet Contemporary for their support in creating the work and providing me the opportunity to exhibit this piece at West Bund.
Through this commission, Audemars Piguet Contemporary supported Yu Ji in the evolution of her research and practice, working closely with Shanghai-based independent contemporary art curator Li Qi. The sculptural elements of "Stone, Barnacles, and Seeds" are the artist's largest to date and she incorporated new methods of fabrication, such as working with the erosion of metal, for the first time.

The inspiration for "Stone, Barnacles, and Seeds" comes from the artist's travels to various bodies of water—from the tideland by her seaside studio in Shanghai to the rock bed of a lake at the northeastern coast of America. For Yu Ji, water morphs from a concrete memory into a mythical narration of time and decay—capturing a fleeting moment and its various movements, rather than a specific location.
Entering the exhibition, visitors are immersed in a concerto of light and shadow illuminating undulating surfaces and textures to create a visual sense of flowing rhythms. Filmed imagery of water titled "Late Wave" (2021) plays intermittently on a retro television monitor. Two monumental sculptures anchor the piece—"Protrude II"(2022), a large bronze plate onto which the artist projects a video of water in motion, and "Half Peel Half Pulp III" (2022), a lead carpet formed into the organic shape of a wave. 
Furthering Yu Ji's exploration of human intervention in the natural world, the artwork integrates a live performance titled titled, "Spontaneous Decisions III" (2022) done in collaboration with choreographer Zhihao, performed by Shuang-qi and leeyang. Throughout the duration of the exhibition, the performer peels a jackfruit repeatedly, depositing the skin within the artwork. The repetitive activity comments on time and transforms the artwork into an evolutionary process.
"Stone, Barnacles, and Seeds" coincides with Audemars Piguet Contemporary's 10th anniversary year. The programme supports artists in a meaningful, sustained, and collaborative way, offering the opportunity to create and exhibit a new artwork that might not otherwise be realised. All works commissioned by Audemars Piguet Contemporary respectively belong to the commissioned artists and directly benefit their practice. 
Audemars Piguet Contemporary is committed to supporting artists and nurturing their creative development. It has been a pleasure to accompany Yu Ji on this journey of exploring her relationship to sculpture and pushing the boundaries of scale and texture. We are pleased to collaborate with Li Qi to bring this integrated artwork to life at West Bund Art & Design.
Denis Pernet
Art Curator, Audemars Piguet Contemporary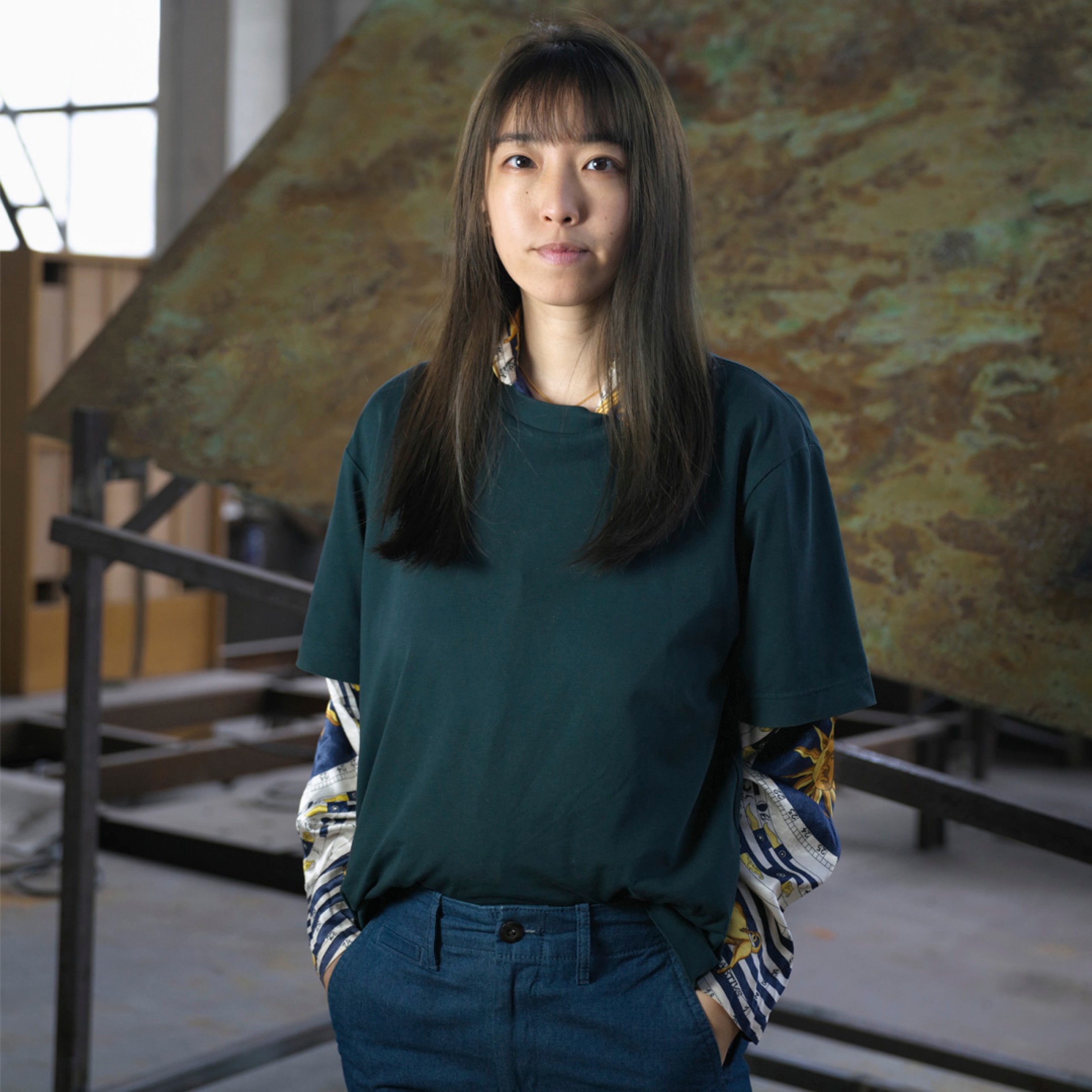 Yu Ji (b. 1985, Shanghai) is known for a diverse practice that spans sculpture, installation, performance, video and most recently drawing. Much of her work is motivated by the investigation of the concept of place, and the capacity for specific loci to be charged with both geographical and historical narratives. She frequently conducts field research, as part of which she has staged temporary interventions in different sites around the world, which reflect upon and interrogate the place of the body within everyday environments. In 2008, she co-founded "am art space" – an artist-led space in Shanghai, promoting experimentation and exchanges between artists, curators and the public. The artist lives and works in Shanghai.


Yu Ji obtained her MFA from the Department of Sculpture, College of Art of Shanghai University, in 2011. In 2017, she was shortlisted for the Hugo Boss Asia Art: Award for Emerging Asian Artists. Current and recent solo exhibitions include "Against Shadows", Sadie Coles HQ, London (2022); "Wasted Mud", Chisenhale Gallery, London (2021); "Spontaneous Decisions II", Gallery 0, Centre Pompidou x West Bund Museum Project, Shanghai (2021); "Forager", Edouard Malingue, offsite at Avenue Apartments, Shanghai (2020); "Stones in Her Pocket", Project Terrace, Shanghai (2020); "Black Mountain", Beijing Commune (2016), "Dairy of Sulfur Mining—Pataauw", Mind Set Art Center, Taipei (2016) and "Never Left Behind", Beijing C-Space (2014). Recent group exhibitions include The 10th Asia Pacific Triennial of Contemporary Art, QAGOMA Queensland Art Gallery | Gallery of Modern Art, Brisbane (2021); "INCORPOREA 03", Basement Roma, Rome (2021); "Soft Water Hard Stone", New Museum Triennial 2021, New Museum, New York (2021); "May You Live in Interesting Times", 58th International Art Exhibition, Venice Biennale, Venice (2019); "SOON ENOUGH: ART IN ACTION", Tensta Konsthall, Stockholm (2018); HUGO BOSS ASIA ART: Award for Emerging Asian Artists, Rockbund Art Museum, Shanghai (2017); "The Eighth Climate (What does art do?)", 11th Gwangju Biennale (2016); "Why Not Ask Again: Arguments, Counter-arguments, and Stories", 11th Shanghai Biennale (2016); "INSIDE CHINA. L'Intérieur du Géant", Palais de Tokyo, Paris (2014). The artist's work will appear in two solo museum exhibitions in 2023: one opening in April at the Center for Contemporary Arts Berlin, Germany; and one in June at the Orange County Museum of Art, California.