29 June 2022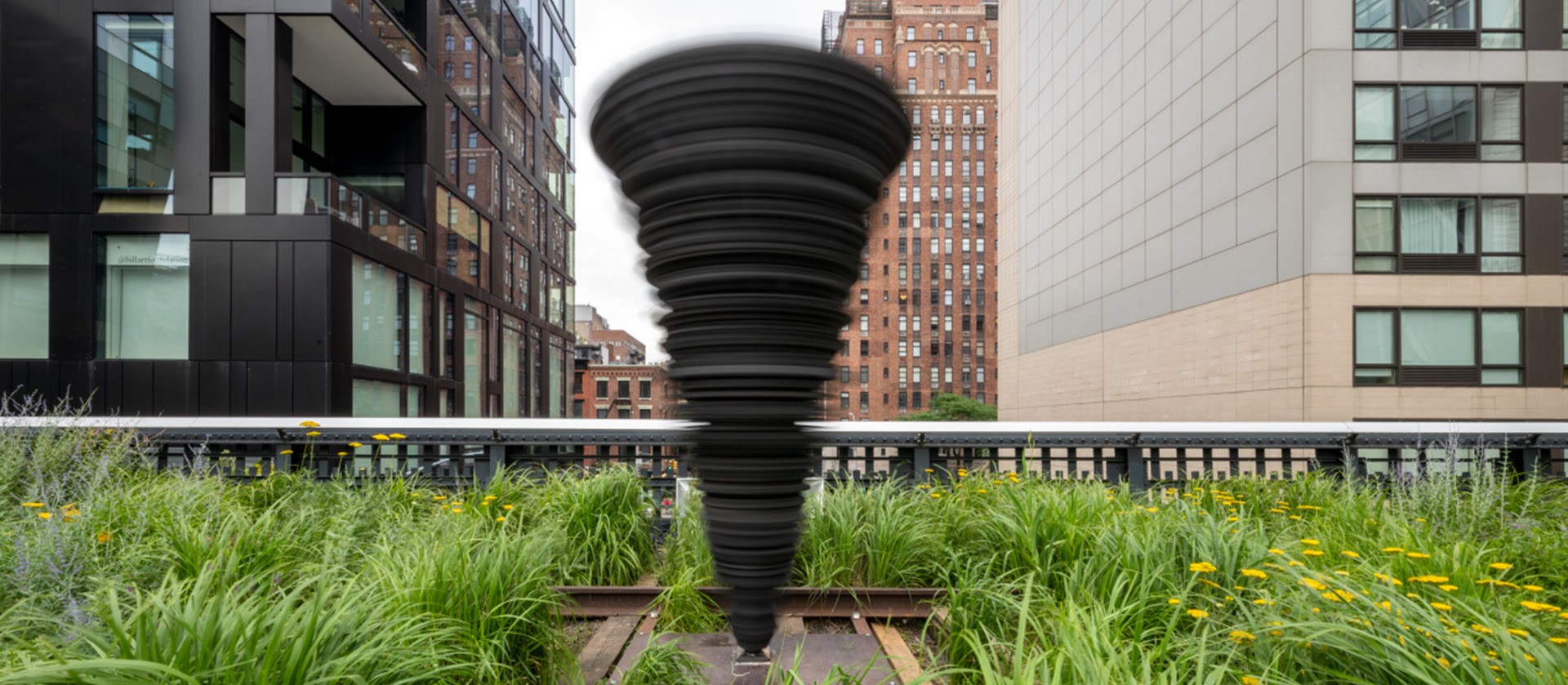 Co-commissioned by High Line Art and Audemars Piguet Contemporary, artist Meriem Bennani's first public sculpture, Windy (2022) is installed on the High Line at 24th Street and will remain on view through May 2023. Bennani's project marks the first time High Line Art and Audemars Piguet Contemporary are co-curating and commissioning a public sculpture. The curators from High Line Art and Audemars Piguet Contemporary worked closely together with Bennani and High Line Art's expert team of fabricators to bring this ambitious artwork to life.
Born in Morocco and based in New York City, Bennani is best known for her video and installation work that tell stories about human behavior and our experiences both on and offline. Her works blend references from reality TV, cartoons, documentary film, and social media, often with a humorous and absurdist touch. A new direction for Bennani's practice, Windy translates her command of film and animation into a kinetic 3-D sculpture that alludes to movement represented in her video work.
Breaking norms of traditional static sculpture, Windy is a motorized spinning tornado that will rotate at varying speeds for a full year. Standing at just over nine feet tall, the sculpture is made from approximately 200 stacked foam disks. Electrical bike motors comprise the spine of the sculpture and connect to each section of foam layers. Each engine is uniquely programmed by the artist so all sections spin at varying speeds and sequences, creating unique loops that never repeat. In this way, Windy reflects Bennani's video practice: the time sequences of a multi-channel video installation where each screen is on its own, unsynchronized loop.
Windy is built to withstand all four seasons in New York. The disks are made of lightweight UV-proof and waterproof foam that will enable the sculpture to spin in rain or shine. The foam was also meticulously managed and cut to avoid excess waste during the fabrication process.
Windy is more abstract than Bennani's previous works. The commission enabled Bennani to explore a new direction in her practice while drawing on several areas of inspiration. The frenetic movement of the sculpture captures the experience of walking through New York City's crowded streets and the frequency of movement on the High Line, one of the city's most visited public parks. Windy is a poignant visual of New York City's frenzied and intoxicating energy.
The collaboration between High Line Art and Audemars Piguet Contemporary highlights the parallel mission of both programs: to invite an artist to commission a new artwork which allows them to experiment and further develop their practice. Both High Line Art and Audemars Piguet Contemporary support artists in a meaningful, sustained, and collaborative way, offering the opportunity to create a new artwork that might otherwise not be realized.
Developing "Windy" has expanded my understanding of sculpture and allowed me to take on new conceptual and technical challenges in my work. The project is at once inspired by moving images and in many ways reminds me of the process of animation, while at the same time presents something quite different and even opposite to my video practice. "Windy" is much more abstract than my other works and open to many different interpretations. I hope that visitors will have a visceral, emotional reaction when they experience the piece and be swept away by its chaotic energy, echoing the energy of New York City and the High Line. I am thankful to High Line Art and Audemars Piguet Contemporary for their support in fabricating the work and providing me the opportunity to create my first public sculpture.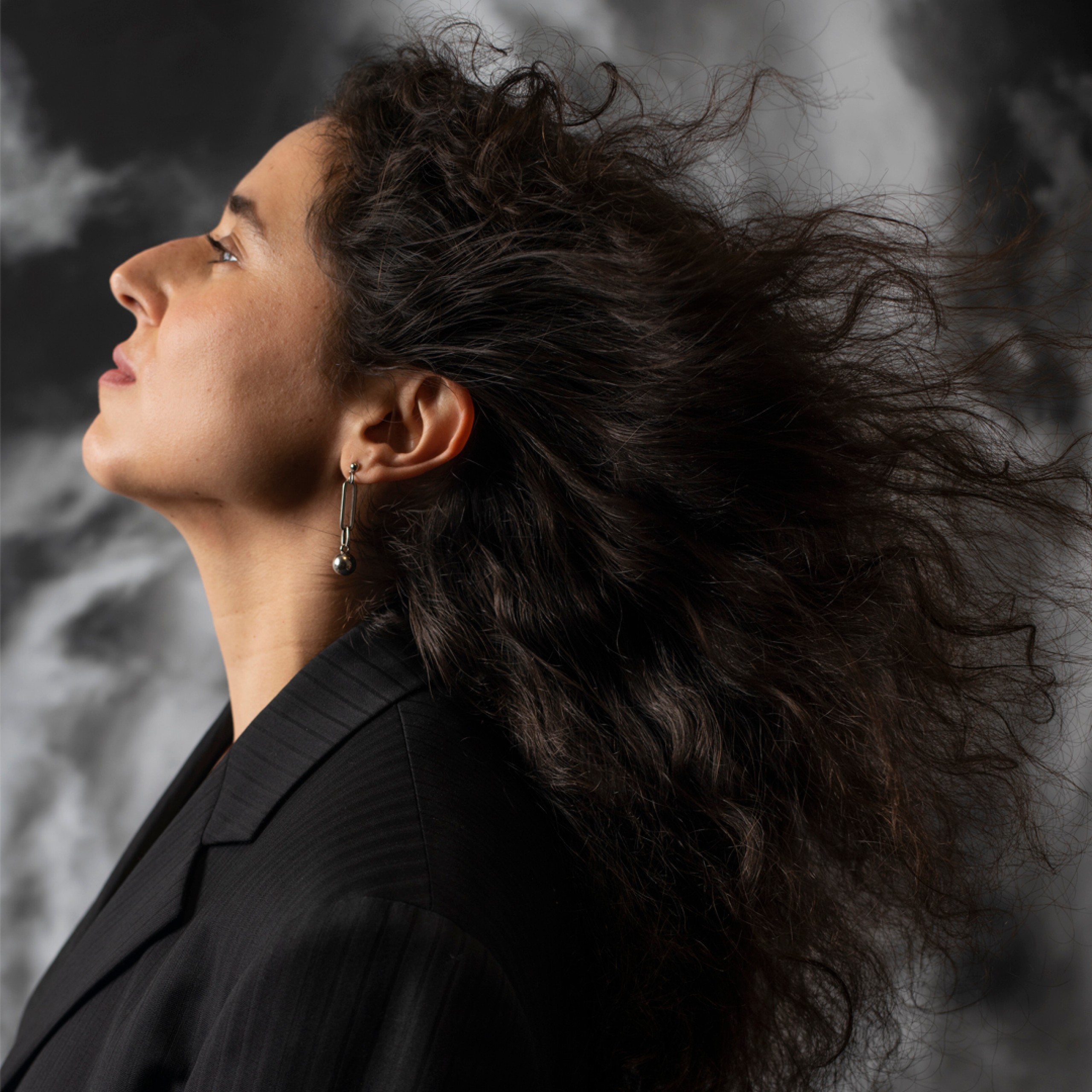 Photo: Farah Al Qasimi. Courtesy of the artist, High Line and Audemars Piguet.
Meriem Bennani (b. 1988, Rabat, Morocco) is an artist based in New York. In 2022, in addition to Windy, she will present solo exhibitions at the Renaissance Society, Chicago, Illinois (2022); and Nottingham Contemporary, Nottingham, England (2022). She has previously presented solo exhibitions at the Julia Stoschek Collection, Berlin, Germany (2020); Fondation Louis Vuitton, Paris, France (2019); The Kitchen, New York, New York (2017); and MoMA PS1, New York, New York (2016). Her work has been featured in group exhibitions at institutions including LAX, Los Angeles, California (2020); Kunsthal Charlottenborg, Copenhagen, Denmark (2020); and MAXXI National Museum of XXI Arts, Rome, Italy (2018). She has participated in major international exhibitions including the Whitney Biennial, Whitney Museum of American Art, New York, New York (2019), Biennale de l'Image en Mouvement, Turin, Italy (2019); Centre d'Art Contemporain, Geneva, Switzerland (2018); Biennale de Rennes, France (2018); and 11th Shanghai Biennale, China (2016).
High Line Art brings public awareness to artists working today—which is completely in line with Audemars Piguet Contemporary's commitment to supporting artists and nurturing their creative development. We are so pleased to collaborate with the High Line and Meriem—in her hometown of New York City—on a public sculpture that represents a new chapter in her artistic practice.
Audrey Teichmann
Art Curator, Audemars Piguet Contemporary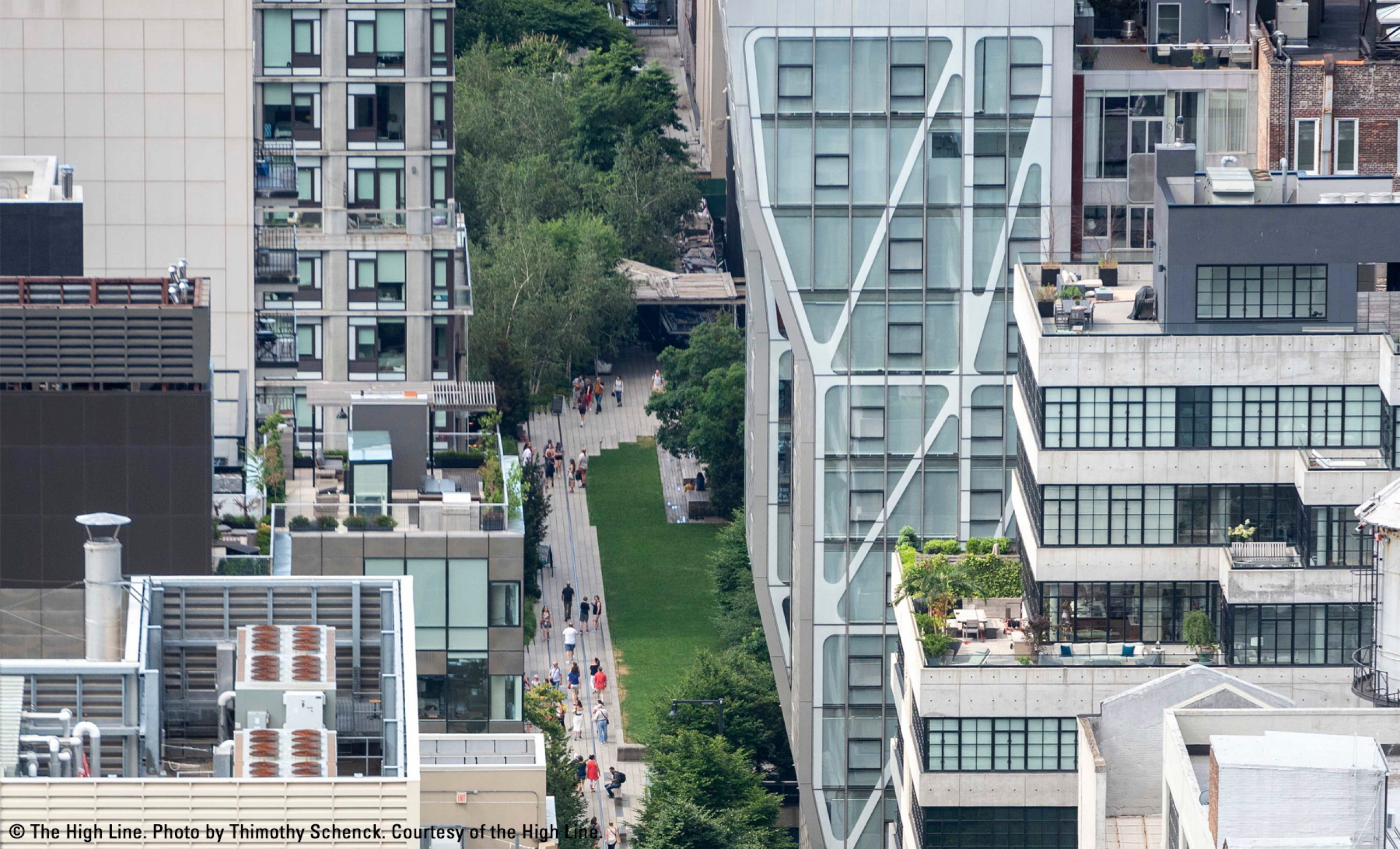 Founded in 2009, High Line Art commissions and produces a wide array of artwork, including site-specific commissions, exhibitions, performances, video programmes, and a series of billboard interventions. Led by Cecilia Alemani, the Donald R. Mullen, Jr. Director & Chief Curator of High Line Art, and presented by the High Line, the art programme invites artists to think of creative ways to engage with the unique architecture, history, and design of the park, and to foster a productive dialogue with the surrounding neighbourhood and urban landscape.