16 October 2023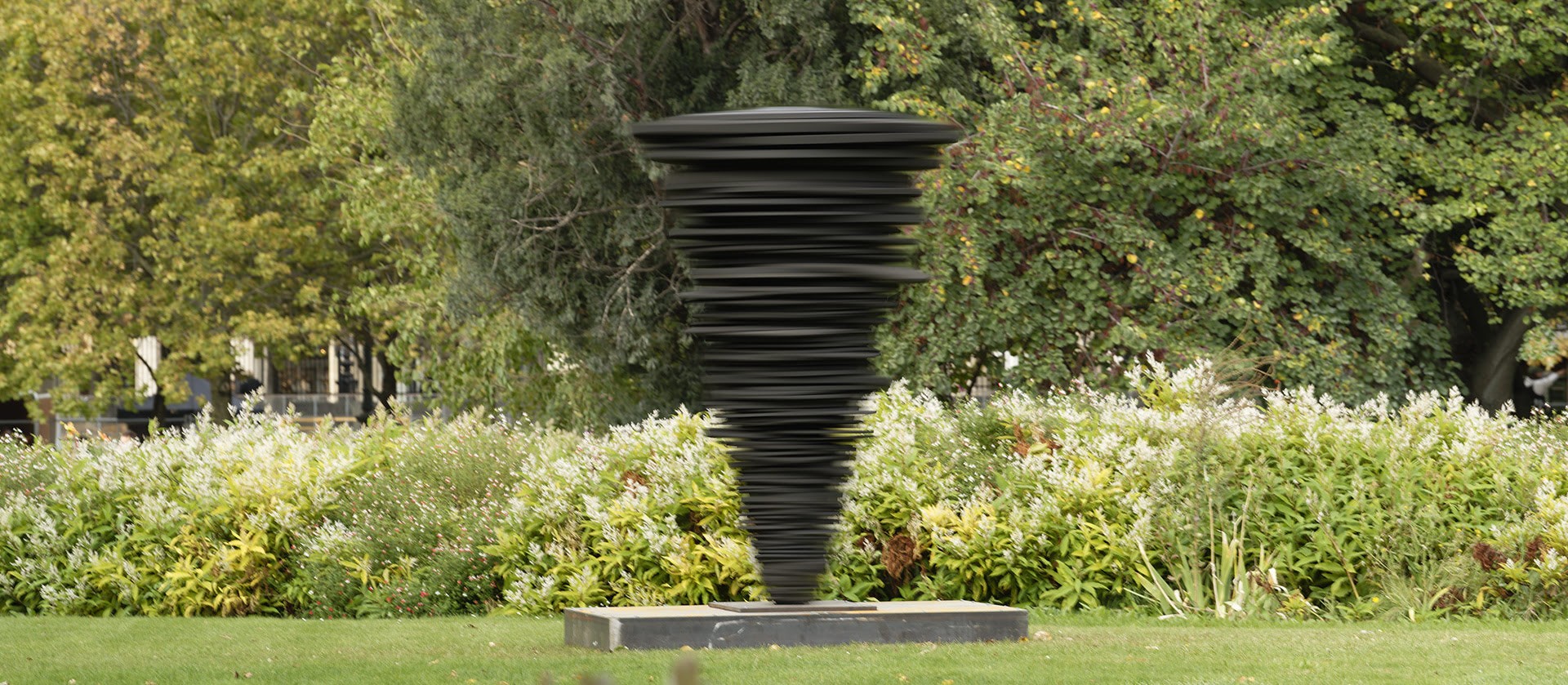 Meriem Bennani's kinetic sculpture Windy, co-commissioned by High Line Art and Audemars Piguet Contemporary in 2022, is on view at the Jardin des Tuileries this autumn. Presented by C L E A R I N G, Windy is part of 'La Cinquième Saison,' a freely accessible group exhibition organised by Paris+ par Art Basel and Musée du Louvre from 17-22 October 2023.
Curated by Annabelle Ténèze, the incoming director of the Louvre Lens Museum, 'La Cinquième Saison' ('The Fifth Season') is part of Paris+ par Art Basel's 2023 public programme, which runs concurrently with the fair across six locations of the French capital. This year's exhibition considers cultural preservation and environmental changes. The artworks presented have been conceived as 'living objects' which invite visitors to become aware of the movements of the Garden and its inhabitants, including animals, plant life, and humans.
Together with the other artworks presented, Windy playfully illustrates elements in nature, spotlighting the intersection of urban environments within the natural world. Through this contrast, the Jardin des Tuileries exhibition addresses how these various coexistences might live together. The Paris exhibition marks the second time Windy will be on view after its inaugural presentation on the High Line in New York from June 2022 to May 2023.
Co-commissioned by High Line Art and Audemars Piguet Contemporary in 2022, Windy is a motorised spinning tornado that breaks the norms of traditional static sculpture. Standing at over two meters tall, the sculpture is made from approximately two hundred stacked foam disks. An electrical bike motor comprises the spine of the sculpture and moves the foam layers.
Marking an important phase in Bennani's career, Windy represents her first public sculpture and first stand-alone sculpture, where the artist's approach to animation, video, and movement is transposed into the physical presence of the work.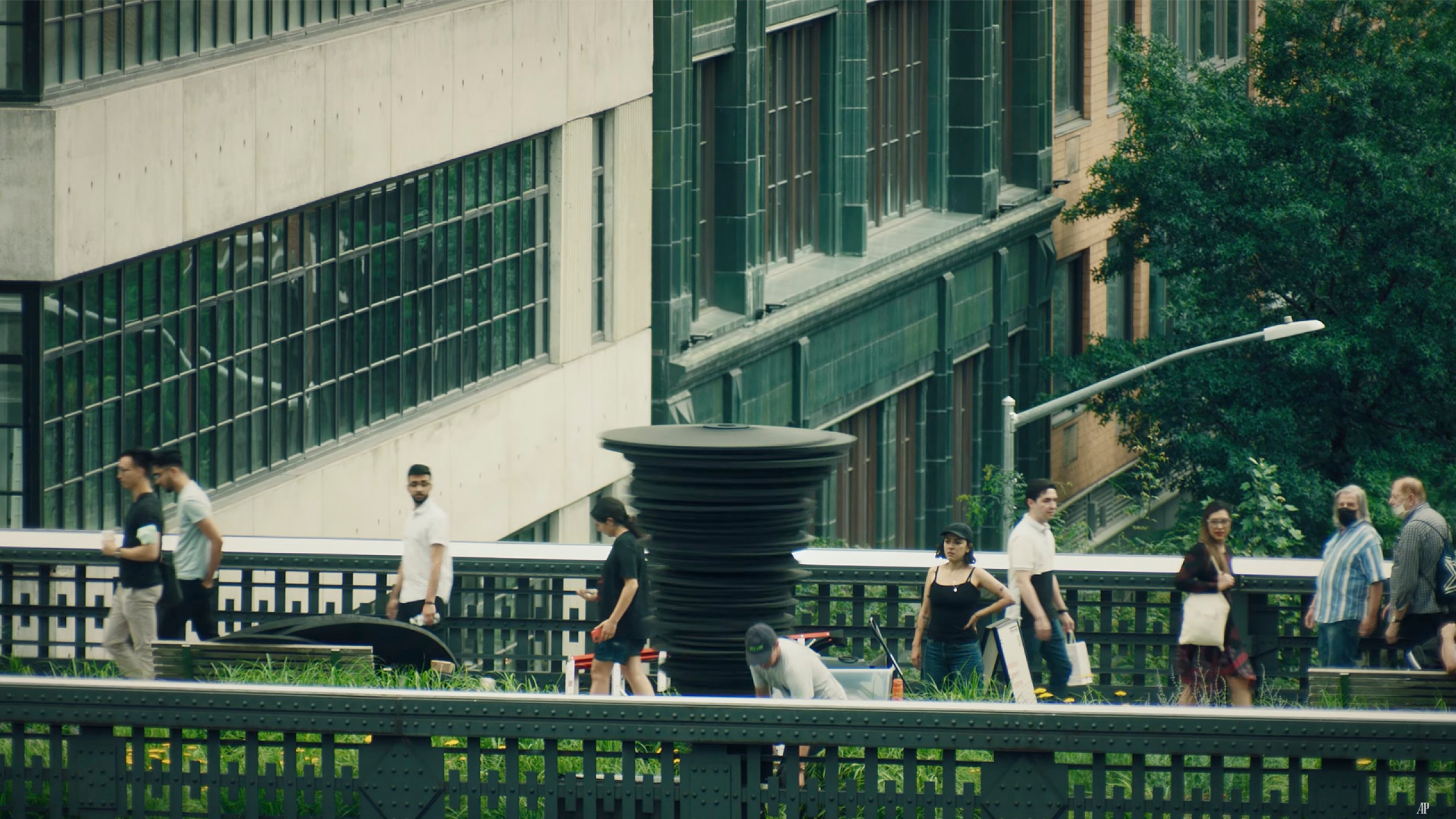 Inspired directly by the experience of being in the flow of a big city, Windy retains the artist's signature blend of absurdist humour, misappropriation of cultural clichés, and interest in animation, while demonstrating her mastery of mechanical techniques to create the impression of a cartoon-like tornado escaping from its 2D environment.
Windy will be on view at the Jardin des Tuileries as part of the group exhibition, 'La Cinquième Saison' ('The Fifth Season') from 17 – 22 October 2023.
Address

Jardin des Tuileries, 75001 Paris, France.
Opening Hours
Free access every day, from 7:30 to 19:30.
Discover Paris+ par Art Basel's 2023 public programme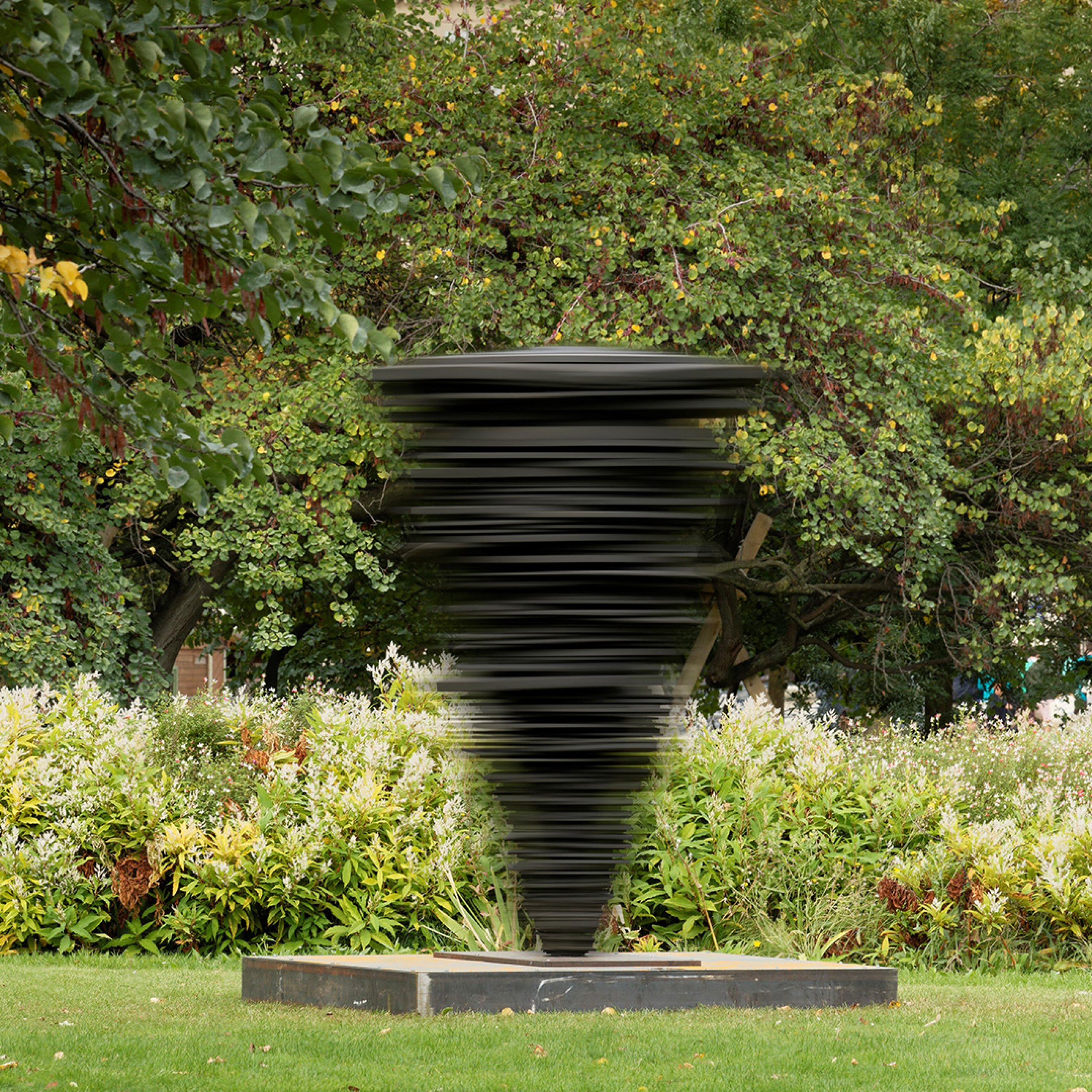 "Windy" is a sculpture that belongs outdoors in cities. After living first in New York City for one year, it is a delight to see it travel to Paris and engage in this new environment during Paris+ par Art Basel. Its presentation in a second city emphasises Audemars Piguet Contemporary's focus on supporting artists on a global scale.
Audrey Teichmann
Art Curator, Audemars Piguet Contemporary
Meriem Bennani (b. 1988, Rabat, Morocco) is an artist based in New York. In 2022, in addition to Windy, she presented solo exhibitions at the Renaissance Society, Chicago, Illinois (2022); and Nottingham Contemporary, England (2022). She has previously presented solo exhibitions at the Whitney Museum of American Art, New York, United States (2022), Julia Stoschek Collection, Berlin, Germany (2020); Fondation Louis Vuitton, Paris, France (2019); The Kitchen, New York, United States (2017); and MoMA PS1, New York, United States (2016). Her work has been featured in group exhibitions at institutions including LAX, Los Angeles, United States (2020); Kunsthal Charlottenborg, Copenhagen, Denmark (2020); and MAXXI National Museum of XXI Arts, Rome, Italy (2018). She has participated in major international exhibitions including the Whitney Biennial, Whitney Museum of American Art, New York, United States (2019), Biennale de l'Image en Mouvement, Turin, Italy (2019); Centre d'Art Contemporain, Geneva, Switzerland (2018); Biennale de Rennes, France (2018); and 11th Shanghai Biennale, China (2016).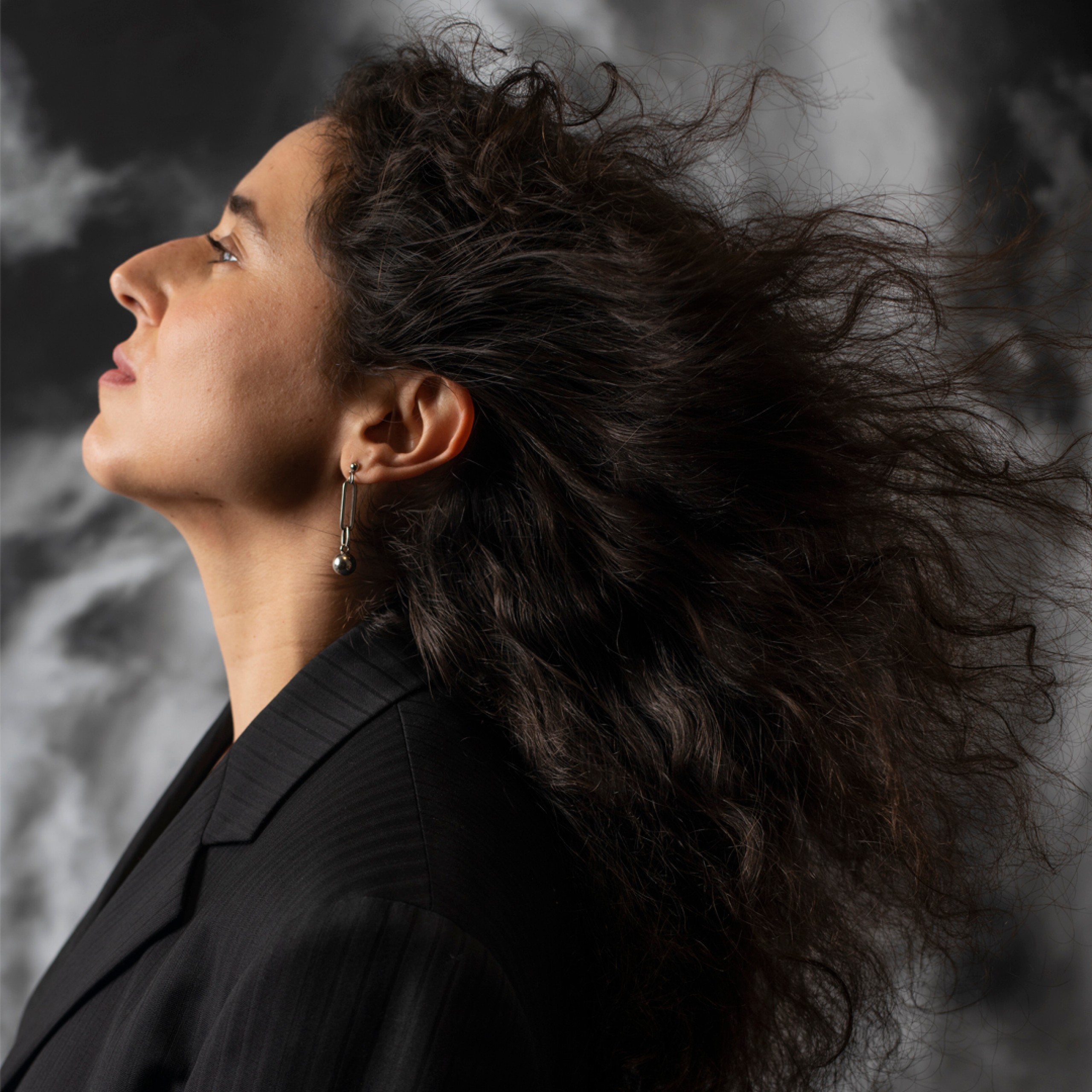 Photo: Farah Al Qasimi. Courtesy of the artist, High Line and Audemars Piguet.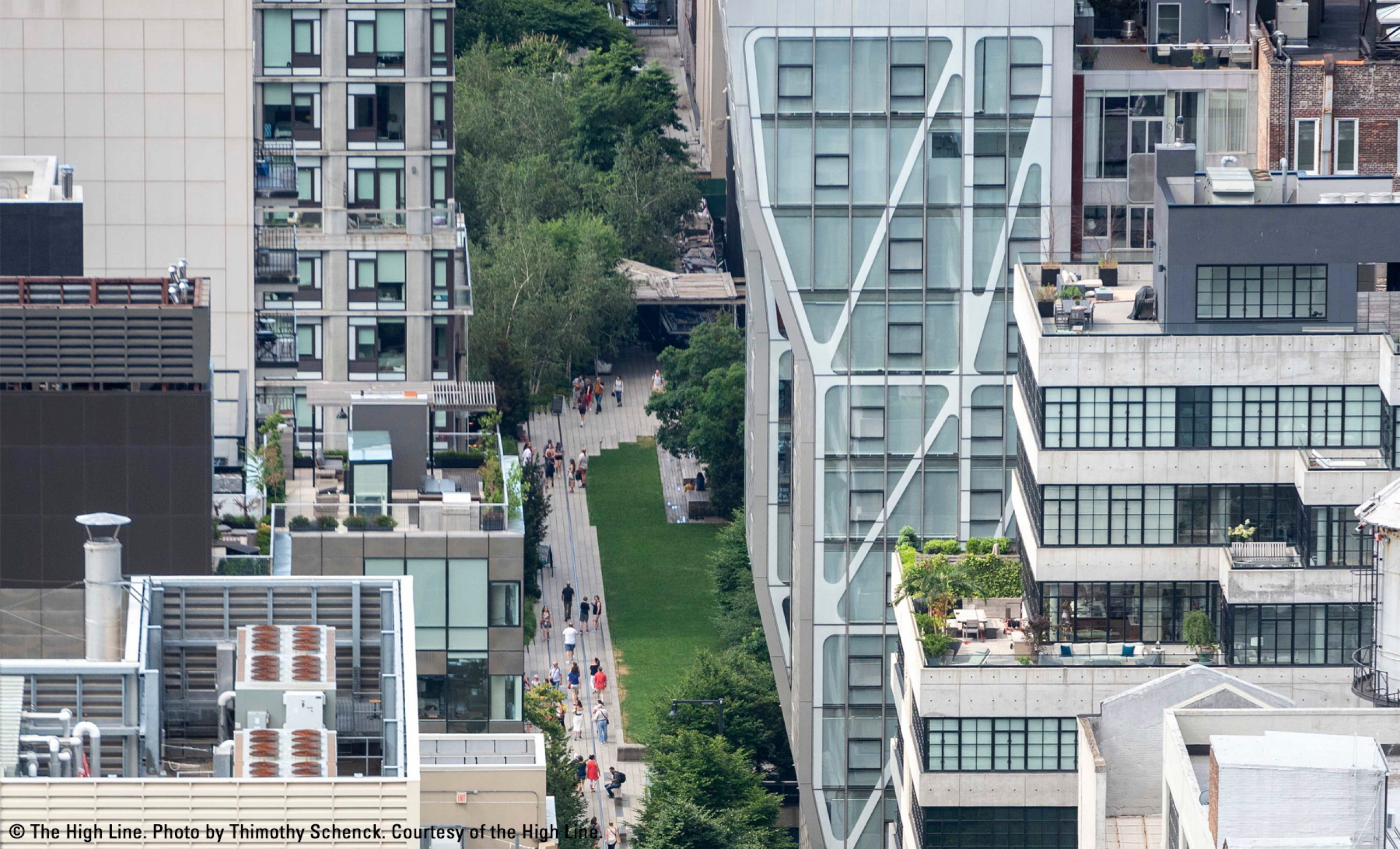 Founded in 2009, High Line Art commissions and produces a wide array of artwork, including site-specific commissions, exhibitions, performances, video programmes, and a series of billboard interventions. Led by Cecilia Alemani and Donald R. Mullen, Jr., Director & Chief Curator of High Line Art, and presented by the High Line, the art programme invites artists to think of creative ways to engage with the unique architecture, history, and design of the park, and to foster a productive dialogue with the surrounding neighbourhood and urban landscape.
Developing "Windy" expanded my understanding of sculpture and now allows me to take on new conceptual and technical challenges in my work. The project is at once inspired by moving images and in many ways reminds me of the process of animation, while at the same time presenting something quite different and even opposite to my video practice. "Windy" is much more abstract than my other works and therefore open to many different interpretations. I hope that visitors will have a visceral, emotional reaction when they experience the sculpture and be swept away by its chaotic energy, echoing the spirit of New York City and the High Line, where it was first installed, and now Paris at the Jardin des Tuileries. The tornado spins counterclockwise, rolling from my current home of New York back to Paris, the city where I lived 14 years ago after leaving Morocco, my childhood home.