23 April 2022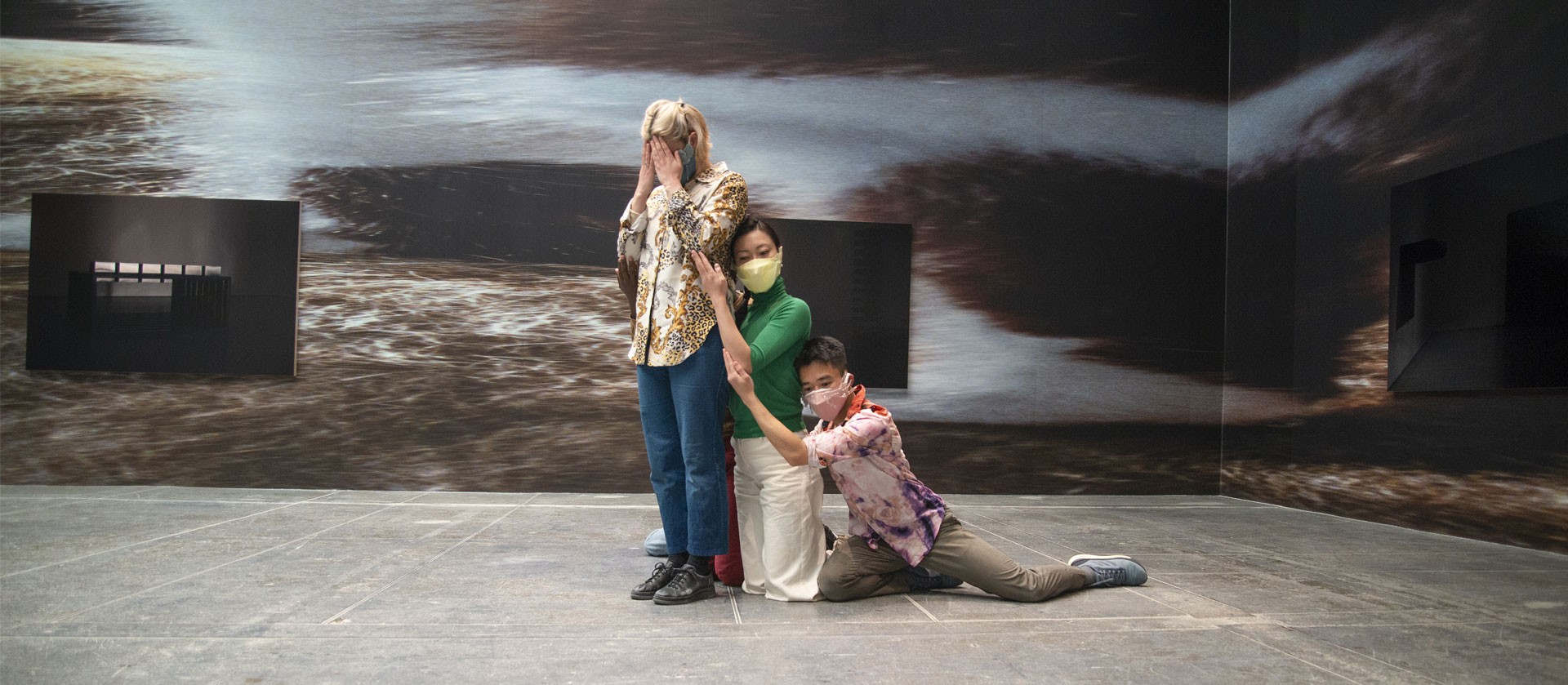 Audemars Piguet Contemporary is pleased to support Alexandra Pirici's Encyclopedia of Relations (2022) at the 59th International Art Exhibition – La Biennale de Venezia. The artwork premieres as a Special Project in The Milk of Dreams curated by Cecilia Alemani, Artistic Director of Biennale Arte 2022 and will be on view from 23 April through 27 November 2022. Encyclopedia of Relations is the only performative artwork in the 2022 International Art Exhibition and marks the first performance work supported by Audemars Piguet Contemporary.
Alexandra Pirici is known for staging ongoing performative actions that consider histories and social structures. A trained dancer, Pirici often assembles groups of performers into formations that she describes as live sculptures, which act, move, shift and sing. Her works are conceived as continuous actions that develop over long periods of time. Her practice focuses on making a topic that appears fixed to become fluid.
Pirici's work for Biennale Arte 2022 is an ambitious new project that pays tribute to and challenges the notion of the encyclopaedia. While encyclopaedias present disciplines or elements of our world as distinct and separate entities, Pirici's work focuses on the relationships that exist between elements as a way of understanding deeper complexities.
Through choreography and movement, Encyclopedia of Relations emphasises the interconnectedness of our world and presents knowledge as always transforming and evolving. Six performers continuously reconfigure themselves into forms and structures inspired by these different worldly interactions and relationships that flow into one another using movement, sound and spoken word. The work also brings together references from music, literature, poetry and mathematics, while merging elements of the natural world with the surreal.
Conceived as an ongoing artwork, Encyclopedia of Relations has the possibility of incorporating new elements and the relationships between them over its duration, echoing the many ways it can take to compile and "complete" an encyclopaedia.  
"Encyclopedia of Relations" embodies several interests that I explore with this artwork: the connection between bodies moving together in space, the linking of apparently separate elements into larger structures inspired by symbiotic living arrangements and relations as the very fabric of our world. I'm grateful to Cecilia Alemani who has been essential in bringing my vision to life at La Biennale and to Audemars Piguet Contemporary for its support and understanding of my ambitions for this project.
Audemars Piguet Contemporary is grateful to Cecilia Alemani, Artistic Director, for inviting the programme to support Pirici's work at Biennale Arte 2022. A longtime friend of the programme and champion of Pirici's work, Alemani saw an opportunity for Audemars Piguet Contemporary to support Pirici in Venice. Audemars Piguet Contemporary curator Denis Pernet joined Pirici, Alemani and their colleagues in preparing for Biennale Arte 2022. The programme intends to work with the artist to travel the performance as it continues to evolve following Venice.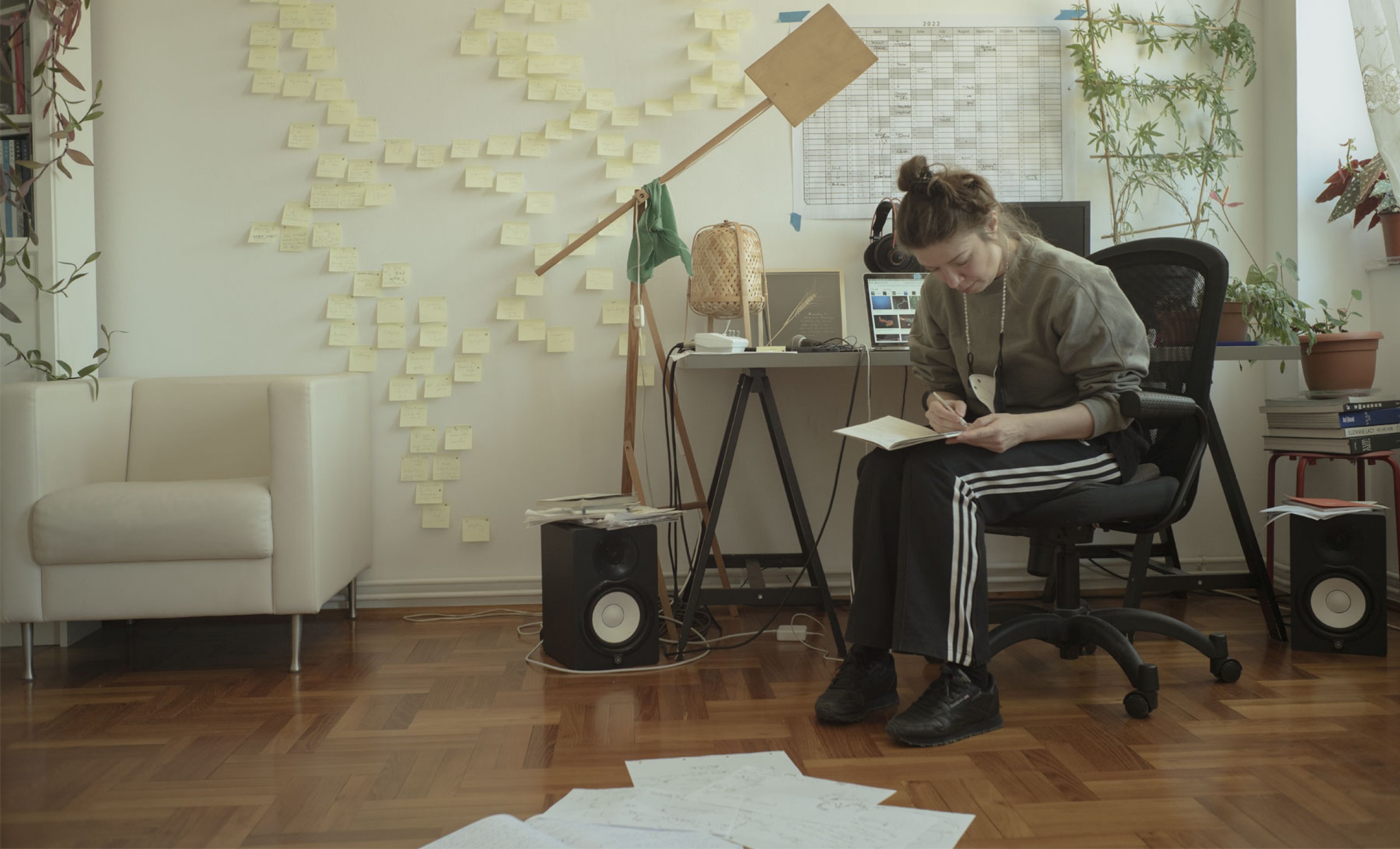 We are honoured to support Alexandra in bringing this important new artwork to audiences in Venice, as part of this year's International Exhibition curated by Cecilia Alemani. Alexandra's work captures the essence of this year's Biennale, which questions our relationship with both the natural and imaginary worlds. Encyclopedia of Relations is the first performance artwork supported by Audemars Piguet Contemporary and demonstrates the programme's commitment to working with artists in a meaningful, sustained and collaborative way. We are grateful to Cecilia for the opportunity to build upon our long-standing relationship through this project and La Biennale for welcoming our participation.
Denis Pernet
Art Curator, Audemars Piguet Contemporary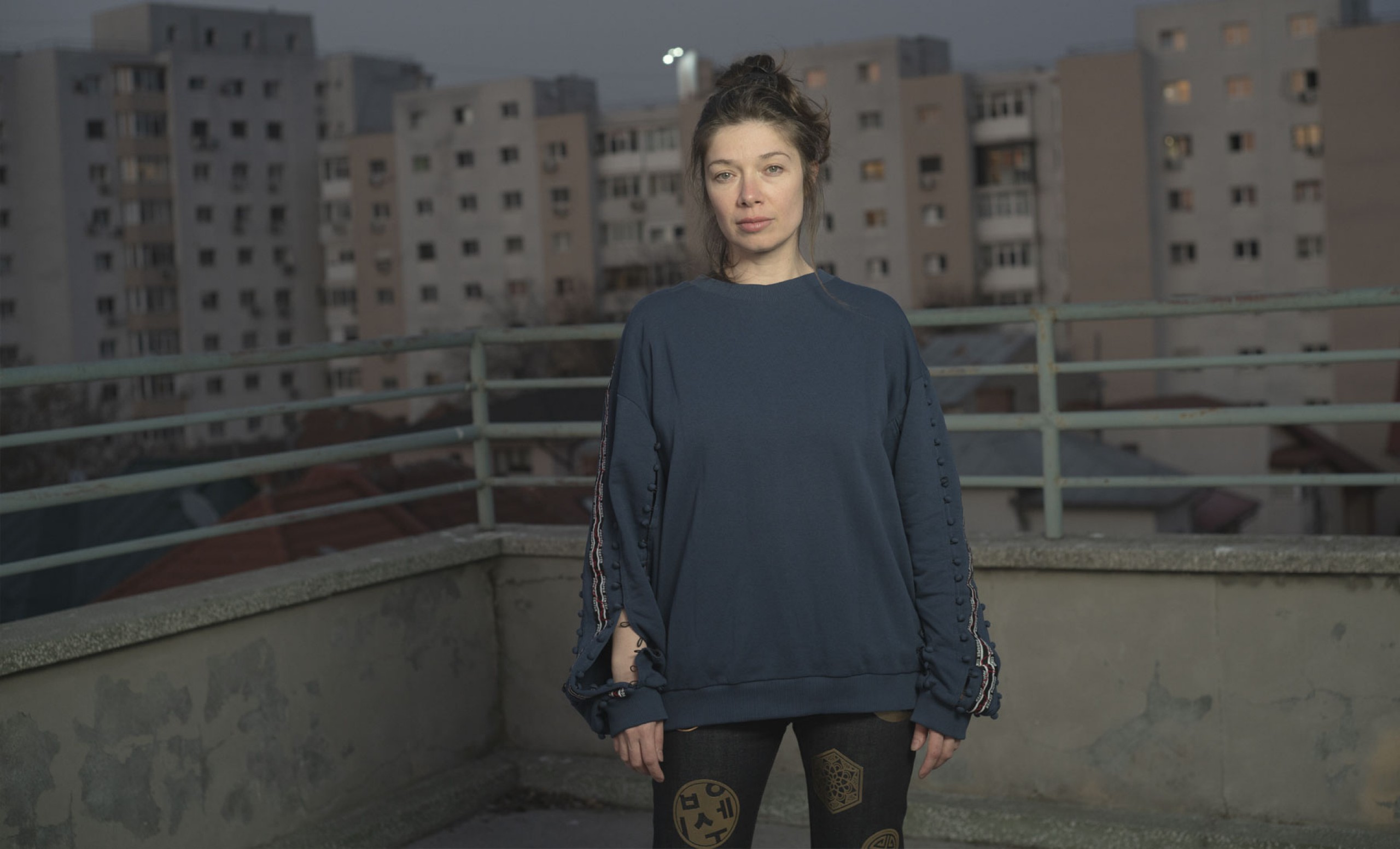 Alexandra Pirici is an artist with a background in dance and choreography who creates ongoing actions, performative monuments and performative environments that fuse dance, sculpture, spoken word and music. Her works reflect on the history and function of gestures in art and popular culture or explore questions about the body, its presence, absence and image. Her performative artworks are part of private and public collections as live actions and have been presented in museums, biennales and in public spaces around the world. Presentations of her work have been featured in the decennial art exhibition Skulptur Projekte Munster 2017, the Romanian Pavilion at the 55th International Art Exhibition – La Biennale di Venezia, Tate Modern London, New Museum – New York, Art Basel Messeplatz, the 9th Berlin Biennale, Manifesta 10, Centre Pompidou – Paris, Museum Ludwig Cologne and the Van Abbemuseum Eindhoven, among many others.